Lincoln Daily News
welcomes letters of appreciation, information and opinion on matters pertaining to the community.
As a community we need to be able to talk openly about matters that affect the quality of our lives. The most effective and least offensive manner to get your point across is to stick to the issue and refrain from commenting on another person's opinion. Letters that deviate from focusing on the issue may be rejected or edited and marked as such.
You may also send your letters by email to ldneditor@lincolndailynews.com
or by U.S. postal mail:
Letters to the Editor
Lincoln Daily News
601 Keokuk St.
Lincoln, IL 62656
Letters must include the writer's name, telephone number, and postal address or email address (we will not publish address or phone number information). Lincoln Daily News reserves the right to edit letters to reduce their size or to correct obvious errors. Lincoln Daily News reserves the right to reject any letter for any reason. Lincoln Daily News will publish as many acceptable letters as space allows.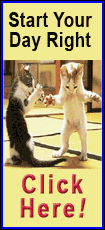 To the editor:

"It is very saddening to hear of the recent passing of Mr. Michael Fak. He wasn't your typical news person in my opinion. He was a person that was always there when there was an event, story, or whatever going on in Logan County. From the Logan County Fair, to the Lincoln Art and Ballon Festival and the like, you knew Mike was going to be there. He always had such a passion for the stories he covered. He would always be there with his camera and he always had amazing pictures to post on the Logan County Herald. He was also a person that was fun to talk too. I know I would always say hello to him when I saw him; whether I saw him at any of the events, to just seeing him out and about. I would always say hello or wave at him. It was also very easy to see when he was out. The vehicle he drove a lot is a greenish/bluish van that my family had years ago when I was very young.
Mike's passing came as a big shock to me as it did for many other Lincoln residents. Nothing seemed to be wrong regarding his health and he seemed to be going strong from my point of view. I first saw his passing on Facebook this past Sunday on August 31. At first I didn't want to believe it. Why? Because it's Facebook. Sometimes things get posted that aren't true; but as the day progressed and I saw more posts of his passing, I knew it was true.
It was hard for me to grasp this. While I didn't know him great, I felt like I lost a great friend. Mike was one that would post my pictures on the Logan County Herald, and I am thankful for that. I have also been thankful for the Lincoln Daily News and the Lincoln Courier for sharing my pictures too, but that isn't the topic here. The topic here is that Mike appreciated submissions into the Logan County Herald. We all know news people cannot be everywhere, the submissions help out with coverage. Mike told me one time "If it fits the groove," in this case he meant my pictures, it would get put in. Let me end on this note. While it is sad that Mike passed away, let's not dwell and be extremely saddened about his passing; Let's rejoice in the life that he lived and the smiles he had on his face; and also the smiles he captured on camera. Best Regards to the Lincoln Community from here in Macomb, IL at Western Illinois University, Devin Biggs"


Sincerely,

Devin Biggs
Macomb, IL
[Posted September 10, 2014]