Bruised global stocks, oil steady as U.S. jobs data looms
Send a link to a friend Share
[October 03, 2014] By Marc Jones
LONDON (Reuters) - Equity and commodity markets steadied ahead of U.S. jobs data on Friday, having this week suffered their biggest slump in months on worries about growth, political unrest and looming U.S. interest rate rises.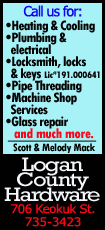 Asian stocks had edged up overnight and there was a 0.5 percent rebound for European bourses in morning trade, after the European Central Bank disappointed the markets on Thursday and triggered the biggest sell-off in over a year in markets like Italy.

Uncertainty about U.S. non-farm payrolls data due later in the day left traders set for a volatile session, as did lower volumes with several major centers including India, China and Germany shut for public holidays.

Dollar bulls, who have pushed the currency to a four-year high this week, were counting on the report to show U.S. employers stepped up hiring in September following some healthy signals already this week.

Economists polled by Reuters expect a 215,000 rise in jobs, up from a disappointing 142,000 in August and for the unemployment rate to stay steady at 6.1 percent.

"We do think the jobs report will be pretty good, if you look at the leading indicators they have improved quite a lot," said Kully Samra, a managing director at U.S. investment firm Charles Schwab in London.


Growth worries particularly in the euro zone and China, geo-political risks as well as concerns about the effects of the Federal Reserve ending its massive stimulus have all conspired to unsettle global equity markets in recent weeks.

MSCI's 45-country world stock index was up for the first time this week on Friday, but was on course for a weekly fall of 2.3 percent and down 6 percent in the last four.

October is a month associated with previous market shakeouts including the 1929 and 1987 crashes and for investors the question is whether the high tide of risk appetite is really starting to turn.

"Corrections are always possible, and maybe we are stretched (on stocks) at the moment, but I don't think this is setting us up for something worse," said Schwab's Samra.

"We are giving a very low risk of recession in the U.S. in the near to medium term and that is what typically kills off bull markets."

HONG KONG CAUTION

Having led the market's charge on U.S. rate rise bets, the dollar was heading for a 12th straight week of gains as its longest upward run since its free-float in the 1970's continued.

The dollar index was last at 85.960, not far from the peak of 86.218 set earlier in the week. Against the yen, the dollar fetched 108.95, having reached a 6-year high of 110.09 on Wednesday. The euro traded at $1.2620, near a two-year trough of $1.2571 plumbed on Tuesday.

Markets have long been obsessed with U.S. non-farm jobs data because it is one of the best readings on the health of the U.S. economy the Federal Reserve gets.
Starting on Monday though the central bank will publish its own employment index that draws together 19 different indicators which will be known as the Labor Market Conditions Index, or LCMI.

Asian markets were further underwhelmed on Friday after a survey showed growth in China's services sector eased to its slowest pace in eight months.

MSCI's broadest index of Asia-Pacific shares outside Japan rose 0.66 percent, but is still down more than 1 percent so far this week. It has fallen about 7.8 percent in the last four weeks, marking its worst performance in over a year.

"As we went into today, there was a risk this was going to happen. Traders were saying there was a bit of value in the market... today calmer heads prevailed," said Chris Weston, chief market strategist at IG.
Investors were also keeping a wary eye on developments in Hong Kong, where leader Leung Chun-ying agreed to open talks with pro-democracy protesters on Friday but defied demands that he step down and warned the consequences would be serious if they stormed government buildings.

COMMODITY CRUNCH

As investors grappled with questions about whether a rebound in the jobs data would hasten interest rate rises in the world's biggest economy, U.S. and German bond yields edged higher and Wall Street futures pointed to 0.3-0.4 percent gains.

Commodity, particularly oil, markets have been the other hugely turbulent area over the last few weeks. Investors are struggling with divergent growth but also signs major producers like Saudi Arabia are being drawn into a price war.
(Editing by Hugh Lawson)
[© 2014 Thomson Reuters. All rights reserved.]
Copyright 2014 Reuters. All rights reserved. This material may not be published, broadcast, rewritten or redistributed.