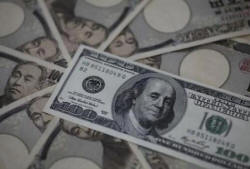 Dollar rallies before U.S. jobs data, index set for 12th week of gains
Send a link to a friend Share
[October 03, 2014] By Anirban Nag
LONDON (Reuters) - The dollar rebounded against the yen on Friday, lifted by bargain hunting before U.S. jobs data and leaving the index on track for its 12th week of gains, a feat not seen in four decades.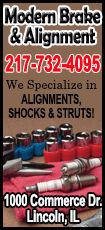 The dollar index moved in sync with U.S. Treasury yields, which edged up in anticipation of a good jobs number. The index which measures the dollar against a basket of major currencies, has risen 7.7 percent last quarter and its continued surge highlighted how bullish investors were about the dollar's prospects.

The September non-farm payrolls data is due at 1230 GMT (0830 EDT) and a robust number could further fuel expectations of an early interest rate hike by the Federal Reserve. According to a Reuters poll of economists, non-farm payrolls are seen coming in at 215,000, a big jump from August.

The dollar index was up 0.45 percent at 85.984, not far from a four-year high of 86.218 struck on Sept 30. The succession of weekly gains is the longest since the start of fully-floating exchange rates in the early 1970s, Reuters data shows.

"The dollar index is headed for 12 straight weeks of gains which is unprecedented. It has to overcome the non-farm payrolls data to close higher, but generally speaking the building blocks for a further dollar rally are in place," said Jeremy Stretch, head of currency strategy at CIBC World Markets.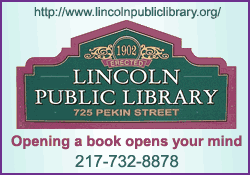 While CIBC's forecasts for jobs growth in September are below consensus, Stretch expects an upward revision to August numbers which would still leave the U.S. labor market adding jobs at a fairly brisk pace. A robust jobs number would bolster expectations that monetary policies between the U.S. and its counterparts in Japan and Europe are set to diverge.

Both the Bank of Japan and the European Central Bank are pursuing ultra-loose monetary policy to stave off deflation and encourage growth, while the Fed's asset purchase program is set to end this month.

The dollar rose 0.5 percent to 108.96 yen <JPY=>, coming off the week's trough of 108.01 hit on Thursday, but still some distance from the six-year peak of 110.09 struck on Wednesday.

Bank of Japan Governor Haruhiko Kuroda said the yen's weakening is positive as long as it reflects the actual state of the economy.
EURO BEARS DISAPPOINTED

The dollar's upswing saw the euro shed 0.4 percent to trade at $1.2620. The single currency was also weighed down by weaker-than-expected services data from the euro zone.
Still, it has recovered from a two-year low of $1.2571 struck earlier this week, helped mainly by a bout of short covering after ECB chief Mario Draghi on Thursday gave no indication the bank is planning an imminent stimulus program involving buying of government bonds.

Traders said along with the ECB's unwillingness to announce a specific target for its purchases of secured debt and bundled loans, Thursday's actions raised questions about whether the current programs are sufficient to expand the ECB's balance sheet at a faster pace and drive down the currency.

"The euro's rebound did not look convincing even as Draghi did not sound as dovish as expected. The fundamentals remain unchanged - the ECB is seen being forced to adopt QE (quantitative easing) down the road, while the Fed appears poised to hike rates if conditions allow," said Junichi Ishikawa, a market strategist at IG Securities in Tokyo.

(additional reporting by Shinichi Saoshiro; Editing by Susan Thomas and Toby Chopra)
[© 2014 Thomson Reuters. All rights reserved.]
Copyright 2014 Reuters. All rights reserved. This material may not be published, broadcast, rewritten or redistributed.