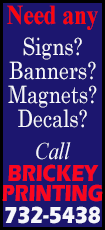 Researchers found poor brushing and flossing habits and high rates of dental disease in a survey of disabled adults, and many caretakers lacked confidence in their ability to help their charges with daily dental care.

People with disabilities have more cavities and periodontal disease than the general population, which can lead to loss of teeth and infection. They also have cognitive, behavioral and physical challenges that can make brushing and flossing difficult.

"It's a critically important element to their quality of life," Paula Minihan, lead author of the study, told Reuters Health in an interview.

More than 70 percent of the nation's 4.9 million adults with developmental disabilities live at home, while the rest live in long-term care facilities, community-based settings or in independent homes. So Minihan and colleagues at the Tufts University schools of medicine and dental medicine looked at what kind of at-home dental care this population is receiving.

They surveyed 808 caregivers, three quarters of them paid and about 15 percent family members, who brought adults with developmental disabilities to appointments between September 2011 and May 2012 at four Tufts Dental Facilities for Persons with Special Needs clinics.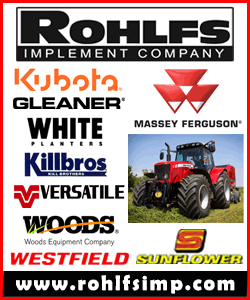 The adults in the study, which is published in the October Journal of the American Dental Association, were mostly men and between 40 and 59 years old.

Caregivers in this study reported that 79 percent of the adults with disabilities brushed twice daily and only 22 percent flossed daily.

But fewer family than paid caregivers were confident with their brushing and flossing help, as well as their ability to deal with behavioral issues.

Both paid and family-member caregivers were less sure of their flossing than brushing. Family members also had less formal training than paid caregivers in the study.

The caregivers recognized general oral health problems, noting 28.5 percent of their wards had bad breath, 12.9 percent had trouble chewing and 13.1 percent had dry mouth.

But they appeared to be missing many cases of periodontal disease, reporting just 24.5 percent of their wards with swollen/bleeding gums. A 2012 landmark study on the oral health problems of this population (by two of the same researchers) found that 80 percent had periodontal disease.

"The prevalence we think is an underestimate by far, actually," said Minihan, from the department of Public Health and Community Medicine at Tufts University School of Medicine.

She said the caregivers didn't seem to always recognize the telltale signs of periodontal disease, such as bleeding after brushing, and red, swollen or tender gums.

Dr. John Morgan, Minihan's colleague and another study author, told Reuters Health, that those problems, if untreated, could lead to oral infections and "complicate" into future health problems.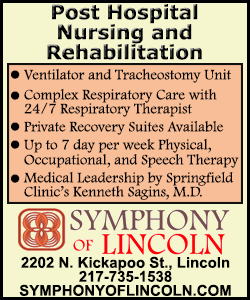 "With certain instruction, they could identify that tissue is more inflamed and doesn't look right," said Morgan. "If they knew what would be best recommended protocols for periodontal disease, they might be a little more receptive to making sure the person gets those types of services."
Minihan said more federal money and training programs were needed.

"This is a sizeable population, it's a population that government has always assumed responsibility for, way back to colonial times," Minihan said. "Oral health is a very important dimension of overall health and must be included in efforts to promote and protect the health of this vulnerable population."
Dr. Nancy Dougherty, who was not involved in the study, said she hoped general care dentists would also take note.

"Education is the first step. You have to make people value oral health and you have to give them the knowledge to perform it adequately," said Dougherty, president-elect of the Executive Board of the Special Care Dentistry Association.

Dougherty, who is also clinical associate professor at New York University College of Dentistry, said behavioral problems made the task much harder.

"I don't have an easy solution to it. It's a chronic problem and the behavioral constraints, medical issues that a lot of these individuals have, the dietary issues, all contribute to the problem," Dougherty told Reuters Health.
Dr. Paul Glassman developed a training program for caregivers, with DVDs on behavioral techniques, overcoming resistance, preventive medication, brushing techniques and mouth rests.

"I recommend starting slowly, using lots of praise, gradually encouraging the individual to allow you to do more or to do more for themselves," said Glassman, who directs the Pacific Center for Special Care at the University of the Pacific, Arthur A. Dugoni School of Dentistry in San Francisco, California.

Glassman also started a teledentistry program, where dental hygienists help treat various undeserved populations - both disabled and not - with virtual help from dentists.

Electric toothbrushes can also help people without the fine motor skills to use manual ones, according to Valerie Lynch, director of Nursing at Sertoma Centre, Inc., a non-profit for people with developmental disabilities, in Alsip, Illinois.

SOURCE: http://bit.ly/1vvHmA5 Journal of the American Dental Association, online October 1, 2014.
[© 2014 Thomson Reuters. All rights reserved.]
Copyright 2014 Reuters. All rights reserved. This material may not be published, broadcast, rewritten or redistributed.