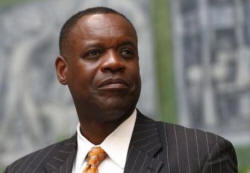 Settlements spared bankrupt Detroit costly litigation: manager
Send a link to a friend Share
[October 03, 2014] By Karen Pierog

DETROIT (Reuters) - Without a series of settlements, Detroit would face years of costly litigation from creditors and others, with no guarantee that the city would win, Kevyn Orr, Detroit's emergency manager, said on Thursday.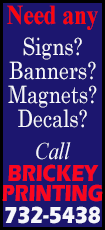 Orr, on the stand for a second day at a federal court hearing, also defended Detroit's 1,111-page bankruptcy plan, saying it was crafted in good faith and provides a framework and resources for the city's renaissance.

An attorney for the city's last major hold-out creditor peppered Orr with questions concerning the fairness of the plan's disparate treatment of the city's unsecured creditors.

Orr, appointed by Michigan's governor in March 2013 to salvage Detroit's finances, is considered the key witness in the city's historic bankruptcy trial. Under Orr's watch, Detroit filed the largest municipal bankruptcy in U.S. history in July 2013.

The emergency manager, during questioning by Ed Soto, attorney for Financial Guaranty Insurance Co, verified several times that certain unsecured creditors fare worse than the city's pensioners under the plan. The bond insurance company, which local media has reported is in settlement talks with Detroit, faces a recovery of 10 cents to 13 cents on the dollar for its $1.1 billion exposure from insuring Detroit pension debt.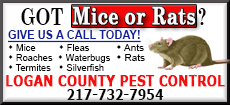 Soto played video snippets of Orr media interviews and a July deposition to underscore that the "human dimension" of the pensioners was a factor in determining creditor recoveries even though Orr had initially intended to treat all unsecured creditors equally.

Judge Steven Rhodes is holding the weeks-long hearing to determine if Detroit's plan to exit bankruptcy, which contains the settlements with major creditors, is fair and feasible.

Orr, whose powers were reduced by Detroit's elected officials last week, testified earlier on Thursday that major creditors and others either filed or were poised to file lawsuits against Detroit after it declared bankruptcy.

"I don't think anyone was going to be pulling punches in any litigation against the city," he said.

The cost of defending lawsuits filed just by bond insurer Syncora Guarantee Inc, the city's fiercest opponent before it settled last month, was estimated at as much as $10 million, Orr testified.

"I think they filed litigation to just about everything we tried to do in bankruptcy court," he said, adding that included a dispute over city casino tax revenue and a $120 million loan from Barclays.

Orr said Detroit also faced potential litigation from a court-appointed retiree committee over healthcare claims and from many parties, including Michigan's attorney general, over any attempt to sell works at the Detroit Institute of Arts (DIA).

The city averted those threats with settlements reached through court-ordered mediation.

[to top of second column]
The most notable is the so-called Grand Bargain, struck to prevent an art sale for paying off creditors. The bargain creates a pot of money from foundations, the DIA and the state of Michigan for public pension payments.

In questioning by Soto, Orr said Detroit never undertook a comprehensive audit of the art work to determine its ownership. Orr had testified that some of the pieces had been purchased with tax money. Orr also said he did not know if the city had taken steps to verify a Michigan attorney general opinion that the art could not be sold to satisfy the city's debts.

FGIC has been pushing the city to sell or monetize the art to boost recoveries for all creditors.

In testimony carefully steered by Detroit's attorney Greg Shumaker at Jones Day, Orr said the settlements were meant to be affordable and sustainable for the city, fair under certain circumstances, and result in better city services.

"We are not trying to get to gold plate or platinum services. We're trying to get to national averages," Orr said.

When the hearing began on Sept. 2, each side had 85 hours to make its case.

Judge Rhodes on Thursday sliced 14 hours off the hearing schedule, mostly because of Syncora's settlement. The objectors now have 54 hours and 3 minutes left for their case and the city 31 hours and 45 minutes.

(Additional reporting by Lisa Lambert in Washington; editing by Matthew Lewis and David Gregorio)
[© 2014 Thomson Reuters. All rights reserved.]
Copyright 2014 Reuters. All rights reserved. This material may not be published, broadcast, rewritten or redistributed.