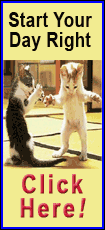 Tens of thousands have taken to Hong Kong's streets in the past week to demand full democracy in the former British colony, including a free voting system when they come to choose a new leader in 2017.

Hong Kong leader Leung Chun-ying agreed to open talks with pro-democracy protesters but refused to stand down. He and his Chinese government backers made clear that they would not back down in the face of the city's worst unrest in decades.

And Financial Secretary John Tsang warned that sustained protests in the city's Central financial centre could create "permanent" damage to the Asian financial hub.

Numbers dwindled at some protest sites in and around Central as rain fell on Friday and as Hong Kong people returned to work after a two-day holiday.

But in the gritty, bustling district of Mong Kok, considered one of the most crowded places on earth with its high-rise apartment blocks packed close together over neon lights, bars, restaurants and open-air markets, about 1,000 Beijing supporters clashed with about 100 protesters, spitting and throwing water bottles.

Police formed a human chain to separate the two groups amid the wail of sirens.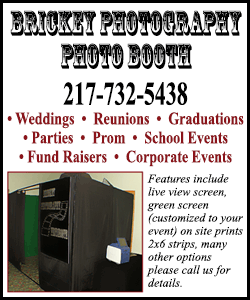 Some demonstrators held umbrellas for police in the rain while Beijing supporters shouted at police for failing to clear the demonstrators.

"We are all fed up and our lives are affected," said teacher Victor Ma, 42. "You don't hold Hong Kong citizens hostage because it's not going to work. That's why the crowd is very angry here."

Mong Kok is popular with tourists from the mainland but not as well known to Western tourists as the luxury shopping area of Causeway Bay, where pedestrians were trying to remove protest barricades put up by Occupy Central protesters.

Leung refused to bow to an ultimatum from protesters to resign. Police have warned repeatedly of serious consequences if protesters try to block off or occupy government buildings in and around Central.

Leung told reporters just minutes before the ultimatum expired at midnight on Thursday that Chief Secretary Carrie Lam would meet students soon to discuss political reforms, but gave no timeframe.

The protests have ebbed and flowed since Sunday when police used pepper spray, tear gas and baton charges to break up the demonstrations, which are the biggest since the former British colony was handed back to Chinese rule in 1997.

China rules Hong Kong through a "one country, two systems" formula underpinned by the Basic Law, which accords Hong Kong some autonomy and freedoms not enjoyed on the mainland and has universal suffrage as an eventual goal.

But Beijing decreed on Aug. 31 it would vet candidates who want to run for chief executive at an election in 2017, angering democracy activists who took to the streets.

"VIOLATION OF THE LAW"

While Leung made an apparent concession by offering talks, Beijing restated its resolute opposition to the protests and a completely free vote in Hong Kong.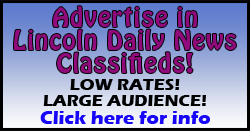 "For a few consecutive days, some people have been making trouble in Hong Kong, stirring up illegal assemblies in the name of seeking 'real universal suffrage'," China's official People's Daily said in a front-page commentary.
"Such acts have outrightly violated the Basic Law, Hong Kong's law, as well as the principle of the rule of law, and they are doomed to fail."
Beijing, facing separatist unrest in far-flung and resource-rich Tibet and Xinjiang, is unlikely to give way in Hong Kong, fearful that calls for democracy there, especially if successful, will spread to the mainland.

Leung's office described the blockade of pedestrian pathways outside his office as "serious illegal" activity. Leung himself said government meetings had been moved to former offices and had not been disrupted.

Away from the streets, a hacker website called Anonymous Asia targeted several Hong Kong websites of pro-Beijing groups and Occupy supporters, temporarily disabling them on Friday. There were also signs of tension between the protesters and government employees.

"I need to go to work. I'm a cleaner. Why do you have to block me from going to work?" said one woman as she quarrelled with protesters. "You don't need to earn a living but I do."

Some protesters suspect authorities are trying to buy time with their offer of talks to wait for numbers to dwindle.

"I hope the chief executive can stop siding with Beijing and do one thing for Hong Kong people," Martin Lee, founding chairman of Hong Kong's Democratic Party, told protesters.

"He should go to Beijing and say 'I cannot really continue to run this place unless you give Hong Kong people what they deserve and what you have promised'."

The protests have been an amalgam of students, activists from the Occupy movement and ordinary Hong Kongers. They have come together under the banner of "Umbrella Revolution", so called because many of them used umbrellas to ward off pepper spray used by police on Sunday.

The Occupy movement presents one of the biggest political challenges for Beijing since it violently crushed pro-democracy protests in and around Tiananmen Square in 1989.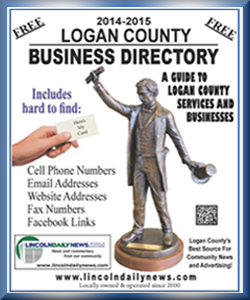 Hong Kong's benchmark share index, the Hang Seng <.HSI>, plunged 7.3 percent in September, in part because of the uncertainty surrounding the protests. It was down 2.6 percent on the week on Friday. Spooked by the protests, some banks and other financial firms have begun moving staff to back-up premises on the outskirts of the city.

(Additional reporting by John Ruwitch, Charlie Zhu, Donny Kwok, James Pomfret, Bobby Yip, Irene Jay Liu, Farah Master, Diana Chan, Clare Baldwin, Kinling Lo, Diana Chan and Jason Subler in HONG KONG; Writing by Nick Macfie; Editing by Robert Birsel)
[© 2014 Thomson Reuters. All rights reserved.]
Copyright 2014 Reuters. All rights reserved. This material may not be published, broadcast, rewritten or redistributed.