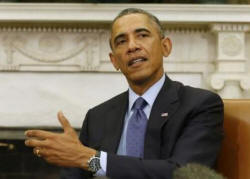 'Earnings stripping': The next tax-dodging strategy in Obama's crosshairs?
Send a link to a friend Share
[October 03, 2014] By Emily Stephenson

WASHINGTON (Reuters) - When the Obama administration clamped down last month on companies that reincorporate abroad to escape high U.S. taxes, it did not address a tax-dodging technique known as "earnings stripping," leaving some to wonder if it is the next target.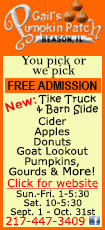 Earnings stripping is widely practiced and covers a range of financial dealings that shrink the taxable U.S. profits of multinationals, including those that have moved their tax domiciles abroad in "inversion" deals and others.

"I think there's still nervousness about what's going on here," said Michael Hirschfeld, a partner at law firm Dechert LLP and the immediate past chair of the American Bar Association's tax section. "What will they do with earnings stripping?"

New rules unveiled by the U.S. Treasury Department on Sept. 22 targeted certain tax-avoidance strategies in an effort to stem a rising tide of deals in which a U.S. company buys out a smaller, foreign rival and then adopts its tax nationality.

Inversions, as the deals are known, can put companies in position to strip earnings out of the United States. In its announcement, Treasury asked for public comments on other ways to "make inversions less economically appealing." Analysts interpreted the request as inviting ideas on how to confront earnings stripping.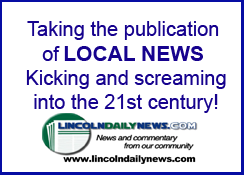 But there was no anti-earnings stripping component in Treasury's package of rules. Congressional aides and lobbyists said the administration was likely uncertain about its legal authority to tackle the practice and did not want to overreach.

FBR Capital Markets downplayed the possibility of additional Treasury action in a research note to clients on Thursday.

"We do not expect any additional notices or regulations from Treasury in the near future," said the Arlington, Virginia-based investment bank. The request for comment on earnings stripping "is likely intended to preserve a chilling effect rather than a foreshadowing of future regulations on the topic," FBR said.

Businesses particularly fear action from Congress, which they said could ban even more tax practices that lawmakers oppose, said one mergers and acquisitions lawyer who was not authorized to speak to the media.

[to top of second column]
Senators Chuck Schumer and Dick Durbin, both Democrats, have proposed cracking down on earnings stripping.

For inverted companies, the practice typically involves a foreign parent lending money to a U.S. unit, which sends U.S. profits back as partially U.S. tax-deductible interest. Schumer and Durbin propose reducing the deductions a company can claim to 25 percent from 50 percent of income, even for companies that inverted years ago, and ending a rule that lets less-leveraged companies avoid the deduction limits.

But Congress is adjourned until after the Nov. 4 elections, and in the subsequent "lame duck" session before 2015 other issues are likely to occupy lawmakers' time. Tax lobbyists said they doubted lawmakers would pass inversion legislation unless something significant happens, like a major deal announcement.

"I'm sort of a little bit dubious as to what Congress is going to do," Hirschfeld said.

(Additional reporting by Soyoung Kim in New York; Editing by Kevin Drawbaugh and Douglas Royalty)
[© 2014 Thomson Reuters. All rights reserved.]
Copyright 2014 Reuters. All rights reserved. This material may not be published, broadcast, rewritten or redistributed.