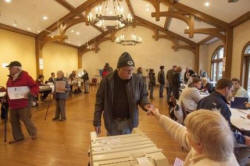 Opponents ask U.S. Supreme Court to block Wisconsin voter ID law
Send a link to a friend Share
[October 03, 2014] (Reuters) - Opponents of a Wisconsin law that requires voters to present photo identification when they cast ballots asked the U.S. Supreme Court on Thursday to stop the measure from being applied to elections in November.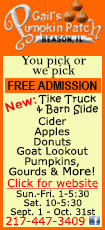 The American Civil Liberties Union and other groups challenging the law asked the court to overturn a U.S. appeals court order in September that they said, coming weeks before the election, would sow confusion at the polls and reduce votes.

"Chaos in an election - especially when entirely preventable - is undemocratic," the ACLU filing said.

Wisconsin's law is one of several similar voter ID rules that have become a political and racial flashpoint across the United States. Wisconsin and other states have argued they need such rules to prevent voter fraud. A state response is due by 5 p.m. EDT on Tuesday.

Also on Thursday, attorneys for the state of North Carolina asked the U.S. Supreme Court to stay a U.S. appeals court ruling that blocked parts of a new state voting law. A response to the request is due by 5 p.m. EDT on Sunday.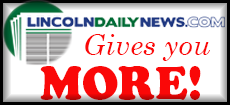 The appeals court ruled that same-day registration should be restored in North Carolina and provisional voting reinstated for voters casting ballots outside their normal precincts.

The Arkansas Supreme Court heard arguments on Thursday in an appeal over a state court judge's ruling that state photo ID requirements were unconstitutional.

The challenge to the Wisconsin law also follows a U.S. Supreme Court order on Monday that cut back on early voting hours in Ohio. The court voted 5-4 along ideological lines to put on hold a federal judge's ruling that had restored hours cut by a new Ohio law.

[to top of second column]
In Wisconsin, a federal judge enjoined the state's voter ID law in March 2012 shortly after it took effect and entered a permanent injunction in April, finding it would deter or prevent a substantial number of voters who lack photo identification from casting ballots and place an unnecessary burden on the poor and minorities.

The appeals court said in its order that Wisconsin had put in place new procedures that make it easier for people to obtain birth certificates or other documents they need to acquire free state identification cards.

Wisconsin's Supreme Court upheld the voter ID law in a separate ruling.

(Reporting by David Bailey in Minneapolis and Lawrence Hurley in Washington; Editing by Lisa Von Ahn and Peter Cooney)
[© 2014 Thomson Reuters. All rights reserved.]
Copyright 2014 Reuters. All rights reserved. This material may not be published, broadcast, rewritten or redistributed.