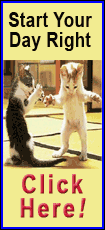 One year after posting a 42-16 win over the fifth-ranked Ducks at home, the Wildcats (5-0, 2-0 Pac-12) went on the road to beat Oregon (4-1, 1-1).

"Last year it was really heartwarming because it was the seniors' last home game and it was improbable, of course," Arizona coach Rich Rodriguez said. "This one, I don't know if anybody picked us. I don't know how many people were talking about us, but I bet you most of them weren't thinking this was going to happen, not on the road."

Arizona running back Terris Jones-Grigsby scored the winning touchdown a 1-yard run with 2:54 remaining to break a 24-24 tie. Oregon quarterback Marcus Mariota fumbled at the Ducks' 34-yard line with 2:11 to play, and the Wildcats ran out the clock.

"Coach always talks about the best feeling is a winning locker room, and he's right," Jones-Grigsby said.

Arizona freshman quarterback Anu Solomon finished 20-for-31 for 287 yards and a touchdown. Jones-Grigsby gained 115 yards on 27 carries, and running back Nick Wilson added 92 yards and two touchdowns on 13 carries. Wilson also caught a touchdown pass.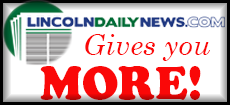 Mariota, the Heisman Trophy favorite entering the game, was 20-for-32 for 276 yards and two touchdown passes, and he made a touchdown reception. Freshman wide receiver Devon Allen had five receptions for 78 yards and a touchdown, and running back Royce Freeman gained 85 yards on 19 carries.

"First and foremost, give Arizona credit, they played well," Oregon coach Mark Helfrich said. "They got hot in the second half, and we did not make enough plays to win. We made a lot of uncharacteristic errors."

The Ducks looked like a strong contender to reach the College Football Playoff after an impressive nonconference win over Michigan State last month, but a loss to the unranked Wildcats will hurt their case. A trip to undefeated UCLA is up next.

"These guys are resilient," Helfrich said. "We have a bunch of hurt guys in there, but the players are a lot more resilient than people give them credit for.

"Coaches sometimes are the guys that dwell on things a little longer. We will help everyone flip the page. Just like after a win, you need to identify things to sustain and things to improve upon, and we will do the same after this game."

Arizona trailed 7-3 at halftime but scored on its first drive of the second half to take a 10-7 lead. The Wildcats went 80 yards in six plays before Wilson scored on a 3-yard run with 12:52 left in the third quarter.

Oregon had a quick response as Mariota tossed a 6-yard touchdown pass to Allen to put Oregon ahead 14-10 with 9:58 to play. The Ducks were stopped on third-and-5 at the Arizona 23-yard line during the drive before Arizona safety Jourdon Grandon was called for a taunting penalty that gave Oregon a first down.

Mariota extended his streak of throwing at least one touchdown pass in all 31 games of his career.

Arizona bounced back with a 93-yard drive that was sparked by a 54-yard pass from Solomon to Jones-Grigsby. The drive later was kept alive when Oregon cornerback Ifo Ekpre-Olomu was called for pass interference on an incomplete pass on third-and-goal at the Oregon 5-yard line. On the next play, Wilson scored on a 2-yard run to put the Wildcats ahead 17-14 with 6:27 remaining in the third quarter.

After an Oregon punt, the Wildcats scored again on a 34-yard touchdown pass from Solomon to Wilson to take a 24-14 lead with 1:33 left in the third quarter.

[to top of second column]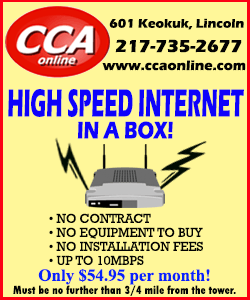 Oregon drove deep in Arizona territory on its next drive. The Ducks faced first-and-goal at the 2-yard line but had to settle for a 21-yard field goal by Matt Wogan, cutting the deficit to 24-17 with 13:26 left to play.

Oregon stopped Arizona on fourth-and-2 at the Ducks' 34-yard line to get the ball back with 10:58 to play.

The Ducks faced fourth-and-11 at the Arizona 37-yard line when Mariota threw a 28-yard pass to Allen. Two plays later, Mariota fired a 9-yard touchdown pass to wide receiver Keanon Lowe to tie the game 24-24 with 8:21 remaining in the fourth quarter.

Mariota's second touchdown pass of the game was the 77th of his career, tying him with John Elway for seventh in conference history.

Arizona's next drive featured a 23-yard run by Jones-Grigsby on third-and-19 that moved the ball to Oregon's 9-yard line. On third-and-goal at the 8-yard line, Solomon was sacked by linebacker Tony Washington, but Washington was called for unsportsmanlike conduct on the play to give Arizona a first down at the 2.

Three plays later, Jones-Grigsby scored the decisive touchdown.

The first half was much lower scoring than anyone expected, and the Ducks held a 7-3 lead at the break.

Oregon converted once on fourth down during its opening drive but was stopped on fourth-and-3 at the Arizona 31-yard line when running back Byron Marshall got open but dropped a pass from Mariota.

Arizona took the ball and drove 58 yards before facing a fourth-and-5 at the Oregon 11-yard line. Casey Skowron kicked a 28-yard field goal to put the Wildcats ahead 3-0 with 8:27 left in the first quarter.
Oregon used a trick play to take the lead early in the second quarter. Running back Royce Freeman took a pitch from Mariota and threw a 26-yard touchdown pass to Mariota. The quarterback's second career touchdown reception put the Ducks on top 7-3 with 14:37 left in the half.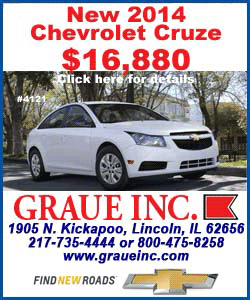 NOTES: Oregon drew its 100th consecutive sellout, a streak that dates back to 1999. ... Ducks junior DE Arik Armstead sustained an ankle injury in the second quarter and went to the locker room. . ... Oregon starting LT Jake Fisher missed a second game due to a knee injury. He was replaced by Tyrell Crosby, a true freshman making his third consecutive start.
[© 2014 Thomson Reuters. All rights reserved.]
Copyright 2014 Reuters. All rights reserved. This material may not be published, broadcast, rewritten or redistributed.