Bruce Rauner makes campaign stop in Lincoln

Send a link to a friend Share
[October 03, 2014] LINCOLN - On Wednesday afternoon, Republican gubernatorial candidate Bruce Rauner made a stop in Lincoln while on the campaign trail. The race for Illinois governor is winding down with the election taking place next month.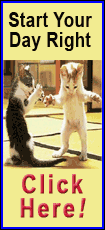 Rauner's first stop in Lincoln was at the offices of Integrity Data. Several local republicans were on hand to meet him.

Representing the city of Lincoln was Mayor Keith Snyder, Alderman Scott Cooper, and city treasurer Chuck Conzo.

Representing the county was Logan County's Board Chairman, Robert Farmer and newest board member Scott Schaffenacher. Logan County Clerk and Recorder Sally Turner, Logan County Circuit Clerk Mary Kelley, and former county board member, Terry Carlton, were also in attendance.

Others present included Andi Hake of the Lincoln/Logan County Chamber of Commerce and representing the Logan County Republicans, chairman Dave Bender and "Beaver" Newman.


Rauner was met by Integrity Data owner Patrick Doolin, who offered Rauner a tour of his historic, restored building. Doolin explained how he brought his business to his hometown of Lincoln and talked about the restoration of the Scully building.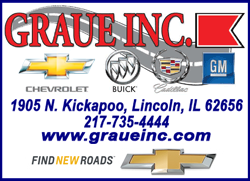 Doolin then took Rauner around the network of offices on the first floor, where Rauner shook hands and visited with several of the employees.

Rauner then left Integrity Data and moved down the street to Abe's Carmelcorn Shop. He was met there by Helen and Lance Rainforth. Helen Rainforth started the specialty store in Lincoln over 30 years ago. On Wednesday, her son Lance explained that it was the 22-year anniversary date of his shop in Peoria. The family has expanded their business into several communities in the central Illinois region and also have an online retail site.

Rauner spent several minutes visiting with the Rainforth's, and did a brief walk through of their Lincoln store.
Leaving Abe's, Rauner walked on down the block to the former O'Donohue's. There it was announced that the building has been rented by the Republicans and will serve as the Rauner/Republican Party campaign headquarters from now until after the election.

After a quick ribbon cutting, guests were invited inside where Rauner spoke briefly about his campaign efforts and his election platform.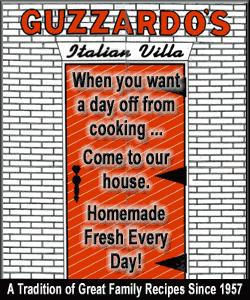 Rauner renewed his promise that if he is elected governor, he will not take a salary or a pension from the state of Illinois. He noted that he is financially sound, and does not need the state's money. He also renewed a promise that once in office he plans to reside in Springfield in the governor's mansion.

He spoke on a couple of occasions about his wife Diana, who is a proclaimed Democrat, and supporter of her republican husband for governor. He noted that the cross-over of Democrats who say they will vote for Rauner is growing.

He poked at the incumbent governor as well as past governors when he told a story of his children objecting to him running for governor. The objections came to a climax when his youngest daughter exclaimed that she didn't want him to become governor because she didn't want him to go to prison.

He used the story as a segway to discuss the corruption in Illinois and state his campaign slogan claim that he is going to "Shake up Springfield and bring back Illinois."

Finally, he said his supporters can expect to see a lot more of him on television in the next month and that he plans to hit Quinn hard in his advertising.

The Illinois General Election will take place on Tuesday, November 4. Absentee voting is underway now, and information about that can be found in Lincoln Daily News at this link: Logan County Clerk/Recorder Sally Turner Election info/notices.

Logan County Clerk and Recorder Sally Turner said Wednesday that she was anticipating a low turnout on Election Day in the county. Logan County Republican Party Chairman Dave Bender said he wanted to see people out urging residents to go to the polls and place their votes for Bruce Rauner.
[Nila Smith]