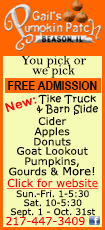 A string of penalties and turnovers in the second quarter held the four time state champs to just 28 points for most of the first half.
"The first quarter we looked good," Rochester Head Coach Derek Leonard said after his team's 52-0 victory. "The second quarter we didn't look as good. But give credit to (Lincoln.) They kept playing and caused a few turnovers."
The Railer defense forced three turnovers, two fumbles and an interception.
Senior Griffin Pollock forced one of the fumbles when he delivered a stinging hit to a Rocket ball carrier.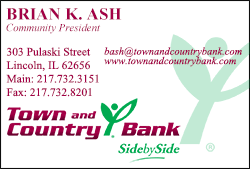 "I was just doing my job," Pollock said. "I was told to blitz, and whenever I was told to blitz I went after the quarterback."
Friday was Pollock's first game in a while; he was benched for two games.
"It felt great coming back," Pollock said. "I missed being out there. I didn't like not being (on the field) and letting my team down."
Pollock's tough defense was one of the few bright spots for the Railsplitters.
"Griffin was playing hard tonight," Lincoln Head Coach Andy McDonald said. "He was being very aggressive and flying to the ball. He was playing at his highest speed. That's what I want the guys to do."
But the high speed defense was outgunned by the Rockets' interstellar offense.
Rochester put up nearly 500 yards of total offense. Senior running back Evan Sembell scored a couple of touchdowns and easily ran around most Lincoln defenders.
But coach McDonald said there are some positive takeaways.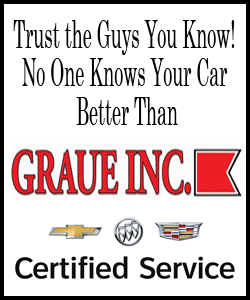 "Our guys kept playing hard and our defense was battling," McDonald said. "When you continue to battle you can even get great teams to make mistakes."
The Railer offense struggled to move the ball, but the cool and rainy conditions did not help much.
Friday's match-up at Rochester was the first football game to feel like fall.
In addition to temperatures that fell into the 40s by the end of the game, Rochester added to the fall feel with its homecoming celebration.
For Lincoln, homecoming comes next week with a game at Handlin Field against the Decatur MacArthur Generals.
"It's a fun week for the players. It is a challenging week for them to keep their focus on the game and not get distracted throughout the week," Coach McDonald said about the Railer celebrations. "We always ask (the team) to have a great focus and show some maturity and keep the focus on the game."
Lincoln moves to 0-6 on the season, they will host Decatur MacArthur Friday at Handlin Field.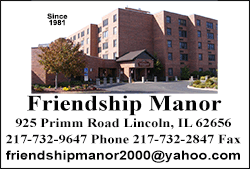 Rochester moves to 6-0 for 2014, they will next face off against the Jacksonville Crimsons in the Rockets' final home game of the year next week.
[© 2014 Thomson Reuters. All rights reserved.]
Copyright 2014 Reuters. All rights reserved. This material may not be published, broadcast, rewritten or redistributed.