Illinois American Water to Flush Water Mains in Lincoln
Send a link to a friend Share
[October 04, 2014] LINCOLN - Illinois American Water will conduct water main flushing in Lincoln beginning Monday, Oct. 6, 2014 as part of its annual distribution system maintenance program. The routine work is being done as part of an annual flushing program that improves customer water service by flushing or cleaning mineral deposits and sediment from water mains. Flushing will occur during daytime hours between 7:30 am and 3:30 pm., Monday through Friday, and continue through Oct. 16, 2014.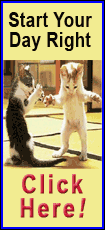 "The flushing program is designed not only to maintain a high quality of water in the Lincoln distribution system, but to inspect and operate fire hydrants to assure they are in good working order as well," said David Schonauer, operations superintendent for the Lincoln District.

No interruptions in water service will occur as a result of the work. Illinois American Water advises that when crews are flushing nearby, customers may experience a slight drop in water pressure or discoloration of their water. Illinois American Water does not foresee incidences of discoloration, but if this does occur, it is recommended that customers let their cold water run to clear before using it again and refrain from doing laundry during that time. If problems persist, notify Illinois American Water's customer service center, 24-hours a day at 1-800-422-2782.

The water main flushing will be performed by Illinois American Water crews. They will be working out of white utility trucks labelled with the company logo. All employees will also have photo ID badges.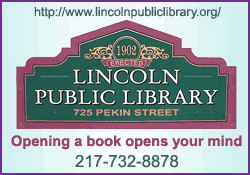 The anticipated flushing schedule for Illinois American Water's Lincoln District is:

October 6
East of RR tracks to Pulaski St.
October 7
East of RR tracks from Pulaski St. to Keokuk St.
October 8
East of RR tracks from Keokuk St. to Lincolnwood - includes all of Mayfair.

October 9
Between RR tracks & Union from Decatur St. to Feldman Dr.

October 10
Between Broadwell Dr. & Seventh St.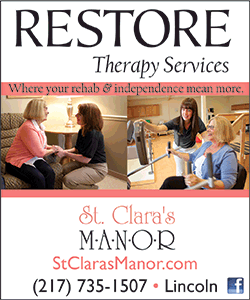 October 13
Between Seventh St. & Sixteenth St.

October 14
Between Sixteenth St. & Feldman Dr.

October 15
West of Lincoln Parkway from Fifth St. Woodlawn.
October 16
West of Lincoln Parkway on Woodlawn to I - 55
[Karen Collon, Illinois American Water]
About Illinois American Water
Illinois American Water, a wholly owned subsidiary of American Water (NYSE: AWK), is the largest investor-owned water utility in the state, providing high-quality and reliable water and/or wastewater services to approximately 1.2 million people. American Water also operates a customer service center in Alton and a quality control and research laboratory in Belleville. Founded in 1886, American Water is the largest publicly traded U.S. water and wastewater utility company. With headquarters in Voorhees, N.J., the company employs more than 6,600 dedicated professionals who provide drinking water, wastewater and other related services to approximately 14 million people in more than 40 states, as well as parts of Canada. More information can be found by visiting www.amwater.com.