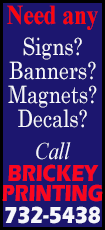 Against the yen, the dollar was within touching distance of levels not reached since before the 2008 financial crisis, but it cooled off in a holiday-marked Asian session.

The 12 consecutive weeks of gains since early July are the U.S. currency's best run up in more than 40 years and there is a growing conviction among analysts that a long-awaited shift in the global status quo on currencies is under way.

Some major banks have the euro at as little as $1.10 within 12 months and moving closer to parity thereafter - a move built on expectations that Europe's economy will struggle to grow strongly for years to come.

Grim industrial orders from Germany - down 5.7 percent - played in to that picture, but there will also be major barriers along the way - chiefly in how well the global financial system, and U.S. policymakers, will react to such a shift.

"Japan hasn't followed through on the move overnight but to me it all still looks very strong for the dollar, the higher-yielding currencies all still look under pressure," said Peter Kinsella, a strategist with Commerzbank in London.


"Against the euro the only question is whether we can keep going this week. We have come quite far quite quickly, but that doesn't seem to have been a barrier so far."

The euro inched up 0.2 percent compared to the U.S. close to $1.2545, just above a two-year low of $1.25005 hit in U.S. trading on Friday.

While investors are increasingly convinced the Fed will raise rates next year, most believe the European Central Bank will loosen policy further as part of efforts to rescue a moribund euro zone economy, arguing for a weaker euro.

Commerzbank, often seen as representative of the view of mid-sized German manufacturers and other corporates, has the single currency at around $1.15 in a year's time, Kinsella said.

"It does look like a perfect storm for the euro against the dollar at the moment," he said. "The dollar is the only show in town."

MORIBUND

Trading activity was lighter than usual in Asia, market participants said, with Singapore and most of Australia closed for holidays, and Typhoon Phanfone battering the Tokyo area earlier in the day.
"Today's conditions were thin," said Kaneo Ogino, director of FX research firm Global-info Co in Tokyo. "There was some profit-taking capping the upside, but demand for dollars is still high."

Speculators increased their bullish bets on the dollar in the latest week to their largest since June 2013, with the value of the dollar's net long position rising to $37.36 billion in the week ended Sept. 30, from $35.81 billion the previous week.

This was the seventh straight week that net longs in the dollar have totaled at least $30 billion, according to data from the Commodity Futures Trading Commission.
The dollar index, which tracks the greenback against six major currencies, was headed for its best yearly gain in nine, adding about 8 percent so far in 2014. It last stood a quarter of a percent down on the day at 86.472, having marked a four-year high of 86.746 on Friday.

The dollar fell almost 0.4 percent to 109.36 yen <JPY=>, compared to a six-year peak of 110.09 yen hit last Thursday.

The dollar appeared to be in a new range against the yen, with the lower end at about 108 yen, Marc Chandler, chief currency strategist at Brown Brothers Harriman in New York, said in a note. The top end could be close to 115 yen and could possibly overshoot that, he added.

The Australian dollar added about 0.5 percent to $0.8721 compared to a more than 4-year low of $0.8642 hit on Friday. Investors will be watching a Reserve Bank of Australia review on Tuesday for efforts to talk its currency even lower.

(Additional reporting by Lisa Twaronite in Tokyo, editing by John Stonestreet)
[© 2014 Thomson Reuters. All rights reserved.]
Copyright 2014 Reuters. All rights reserved. This material may not be published, broadcast, rewritten or redistributed.