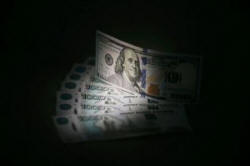 Russia's ruble breaches central bank trading band, stocks recover
Send a link to a friend Share
[October 06, 2014] MOSCOW (Reuters) - Russia's ruble hit a new all-time low versus the dollar early on Monday and breached the central bank's trading band, implying the bank intervened once more to defend the currency.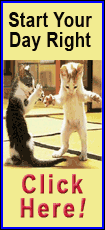 The ruble touched a new low of 40.05 against the greenback, the first time it has breached the 40 level, and hit a low of 44.59 against a dollar-euro basket the central bank uses to gauge the ruble's exchange rate.

The bank said on Monday it had shifted its target exchange-rate corridor for the ruble by 10 kopecks, to 35.50 to 44.50 rubles against the basket, following market interventions to curb the pace of the currency's decline on Friday.

The Russian currency has been under heavy selling pressure due to falling oil prices, sanctions imposed over Moscow's role in the Ukraine crisis and strong demand for dollars from local firms shut out of international capital markets.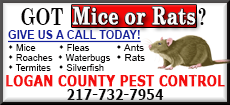 By 3.30 a.m. EDT, the ruble had recovered slightly to trade 0.06 percent stronger at 39.93 against the dollar but weakened 0.28 percent against the euro to 50.07. That left it 0.12 percent weaker against the basket at the 44.50 level which marks the top of the central bank's trading band.

Maxim Korovin, a forex analyst at VTB Capital bank, said in a note that the level of 40 rubles per dollar "might ignite FX concerns among households".

Under its managed float, the central bank moves the boundaries of the ruble's trading corridor by five kopecks every time it spends $350 million.

The central bank, which still aims to let the ruble float freely as of next year, last shifted the trading band on May 2, but on Aug. 18 it expanded the corridor by two rubles to nine rubles.
Analysts at Alfa Bank said in a note: "We reiterate that an ahead-of-schedule rate hike would be a positive sign for the market, while failure to do so would indicate that the CBR could be facing obstacles to transitioning to ruble free-float."
Russian shares were broadly firmer on Monday, supported by recovering risk appetite on global stock markets.

At 3.30 a.m. EDT, the dollar-denominated RTS index was up 1.3 percent to 1,106 points, while its ruble-based peer MICEX traded 1.3 percent higher at 1,402 points.

Among Russia's blue chips, top bank Sberbank was 1.2 percent higher and state gas company Gazprom was up 1.6 percent.

(Reporting by Alexander Winning and Vladimir Abramov; Editing by Jason Bush and Catherine Evans)
[© 2014 Thomson Reuters. All rights reserved.]
Copyright 2014 Reuters. All rights reserved. This material may not be published, broadcast, rewritten or redistributed.