Greek budget promises higher growth, tax cuts
Send a link to a friend Share
[October 06, 2014] By Lefteris Papadimas and Deepa Babington
ATHENS (Reuters) - Greece's government unveiled its 2015 budget on Monday, promising a second year of growth and tax breaks aimed at easing austerity imposed after the country sank into its deepest post-war economic crisis.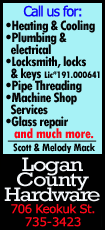 The budget largely confirmed targets for growth and a budget surplus before interest payments set under Greece's 240 billion euro ($300 billion) EU/IMF bailout, and said Athens planned more bond sales after a successful return to debt markets this year.

"The country is entering into a long period of sustainable growth and primary budget surpluses," Deputy Finance Minister Christos Staikouras told reporters. "This is the result of unprecedented sacrifices by Greek households and businesses."

After nearly five years hooked on EU/IMF aid that has come at the price of painful austerity measures, Greek Prime Minister Antonis Samaras is trying to pull the plug on the aid program in a bid to ensure his fragile government's survival.

Greece has made progress in getting its finances back on track and its battered economy has begun to stabilize, but it faces the threat of snap elections and political paralysis early next year when a crucial vote to elect a new president is held.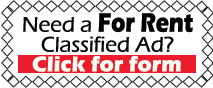 As part of the government's effort to rally austerity-hit Greeks and lawmakers before the presidential vote, the budget includes previously announced cuts to taxes introduced at the peak of the crisis - including a 30 percent cut to both a tax on heating oil and a special "solidarity" tax. A lowered 13 percent rate for value-added tax at restaurants will be maintained.

That elicited little cheer on the streets of Athens, where four years of pay and spending cuts have slashed incomes by over 30 percent and sent unemployment over 27 percent.

"It doesn't make a difference to us. We are desperate. They always promise they'll fix things and they never do so," said Constantinos Georgiou, 40, who works with the country's armed forces and is due to benefit from the budget pledge to gradually raise salaries for the uniformed services after a court ruling.

"I can hardly make ends meet."

ON TARGET

Emboldened by two successful forays into debt markets this year after a four-year hiatus, Athens said it would issue a seven-year and 10-year bond as well as a Treasury bill of over 26 weeks next year.

It also confirmed Athens expects to report a budget surplus excluding interest payments of 2.9 percent of GDP next year, just shy of the 3 percent target set under the bailout. It is expected to top forecasts to stand at 2 percent this year.
The budget also predicted Greece's economy would grow in line with bailout forecasts at 2.9 percent next year and 0.6 percent this year. Debt is seen falling to a lower-than-expected 168 percent of GDP from 175 percent this year.
Greece topped its fiscal targets and posted a budget surplus in 2013, a year ahead of schedule, paving the way for some form of additional debt relief from its euro zone lenders. Talks on further debt relief will start later this year, after EU/IMF inspectors visiting Athens conclude what is likely to be their last joint review of the country's finances and reforms.

Athens last month announced it is hoping it can ditch its bailout package at the end of the year, over a year ahead of its scheduled end in early 2016.

But jitters about Greece's ability to finance itself and avoid snap elections have added to an air of malaise around the government, which has a slim parliamentary majority and relies on the support of an increasingly weak Socialist PASOK party.

In a bid to quash speculation of snap elections, Samaras has called a confidence vote this week, which he is likely to win without any trouble.

(Additional reporting by Renee Maltezou, George Georgiopoulos, Angeliki Koutantou and Karolina Tagaris, Writing by Deepa Babington, Editing by Jeremy Gaunt and Crispian Balmer)
[© 2014 Thomson Reuters. All rights reserved.]
Copyright 2014 Reuters. All rights reserved. This material may not be published, broadcast, rewritten or redistributed.