Two injured as freight train derails in north Louisiana
Send a link to a friend Share
[October 06, 2014] (Reuters) - The conductor of a Union Pacific freight train and an engineer on board were injured on Sunday when it crashed into a tractor-trailer that was stuck on tracks in northern Louisiana, a spokesman for Union Pacific said.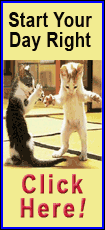 Two locomotives and 17 rail cars were derailed by the collision in Mer Rouge, said spokesman Jeff DeGraff. Two of the cars were carrying argon, a non-flammable refrigerated gas, and a three-block evacuation was put in effect in the area.

"A hazardous material contractor is on site along with local fire and law enforcement personnel monitoring the situation," DeGraff said in a statement.

He said the conductor of the train was airlifted to a hospital in Shreveport with serious, but not life-threatening, injuries, while the engineer was taken to a local hospital with minor injuries. The tractor-trailer driver was not hurt.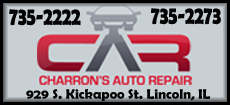 The train had been traveling north from Livonia, Louisiana, to North Little Rock, Arkansas.

"Union Pacific has crews working to remove the cars that did not derail, while simultaneously working to remove the cars and locomotives that left the track," DeGraff said. "A timetable for completion of this work has not been set."

Local media said about 50 homes and businesses in the area near the two cars carrying argon were briefly evacuated, but that the residents and employees were later allowed to return.
The mayor of Mer Rouge, Johnny McAdams, told the News Star newspaper the accident could have been much worse.

"We're lucky that wasn't one of our oil trains that we get 10 times a day," McAdams said. "If it had been an oil train, we would have had a fire and then we would have had fatalities."

(Reporting by Daniel Wallis in Denver; Editing by Eric Walsh)
[© 2014 Thomson Reuters. All rights reserved.]
Copyright 2014 Reuters. All rights reserved. This material may not be published, broadcast, rewritten or redistributed.