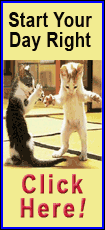 Neves, a former two-term state governor and senator who had been widely written off until the last few days of the campaign, rode a late surge in support to second place with 33.6 percent support in Sunday's first round of voting.

He will face Rousseff, who won 41.6 percent support, in the runoff on Oct. 26.

Rousseff remains a slight favorite due to her enduring support among the poor, but Neves is within striking distance.

Both will now focus on the 21 percent of voters who backed the other main candidate, environmentalist Marina Silva. Her campaign collapsed in spectacular fashion late in the race, but she remains admired by many voters and she could still swing the election with an endorsement.

The runoff will be a battle between opposing visions for development in Brazil: the state-led capitalism of the ruling Workers' Party as it struggles to revive an economy that fell into recession in the first half of the year, and the market-friendly policies promised by Neves and his centrist Brazilian Social Democracy Party, or PSDB.

The two parties have dominated politics since Brazil returned to democracy three decades ago and their electoral battles highlight class divisions in a country with one of the world's biggest gaps between rich and poor.

Rousseff came out ahead in the first round of voting thanks to working-class supporters who are still grateful to her party for economic gains and for popular social welfare programs it expanded upon coming to power 12 years ago.

Recent polls have given Rousseff an edge of as much as eight percentage points over Neves in a runoff, although Neves will have momentum after his unexpected comeback on Sunday.

"Brazil cannot go backwards," Rousseff said as she celebrated her first-place finish. "I clearly understood the message from the streets and from the ballot boxes. The majority of Brazilians want us to speed up the Brazil we are building."

Senior PSDB officials expect to meet with leaders of Silva's campaign on Monday to try to secure a formal endorsement from her, a party source told Reuters. The two camps shared broadly similar market-friendly platforms and Silva's campaign chief, Walter Feldman, is a former PSDB leader with enduring strong ties to the party.

Another Silva aide who wields huge influence with her, Eduardo Giannetti, told reporters on Sunday night he would support Neves.

"I don't think it would be good for Brazil to have four more years of (Rousseff)," Giannetti said, according to the website for Veja magazine. "Now we have to reestablish confidence. Our best chance for that is with (Neves)."



Silva did not endorse any candidates when she placed third in 2010's presidential race, and could remain neutral again. She has expressed frustration with both Rousseff and Neves for a wave of negative TV ads and other attacks that caused her support to fall during the campaign's final days.

STRUGGLE FOR NEUTRAL VOTERS

Some of Silva's voters are too leftist to support the PSDB, which privatized state companies and cut budget spending when it last ran Brazil from 1995 to 2002.

However, in a possible hopeful sign for Neves, in Silva's concession speech on Sunday she cast both their camps as frustrated with nearly four years of slow growth, as well as poor healthcare and other public services.

[to top of second column]
"There is no way to misinterpret the sentiment of voters, of the 60 percent who moved for change," she said.
The expectation of a Rousseff victory had in recent days battered Brazil's stock market <.BVSP> and driven the real currency <BRL=> to a five-year low.

But, heartened by Neves' showing, some investors said they expected a sharp rally on Monday.

"The expectation now is that we're going to have a highly competitive second round of elections," said Mauro Schneider, chief economist at CGD Securities in Sao Paulo. "Markets are poised to have a strong positive reaction."

Neves, having clawed back from a distant third place in polls earlier in the campaign, enjoys newfound vigor.

"He is now a difficult adversary," said Andre Cesar, a political analyst in Brasilia. "He gained force and drive when he got back in the race."

To win, Neves will have to convince voters that his promise to jumpstart the economy won't come at the expense of social programs, especially a popular monthly stipend that low-income families receive in exchange for keeping their children in school.

Neves, 54, has vowed to keep the programs, which have become a symbol of Workers' Party rule even though they were first implemented by the PSDB.

Late on Sunday, he promised "the best project for Brazil" and said he represents "Brazilians who want the country growing again, generating jobs and improving the lives of people."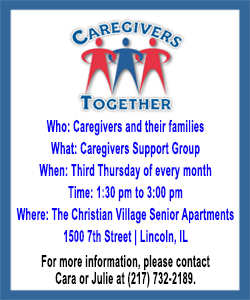 Workers' Party voters are betting that Rousseff, 66, can weather the economic slowdown and ensure continued progress for blue-collar Brazilians.

Despite falling investment, weak consumer confidence and a loss of competitiveness by Brazilian manufacturers, Rousseff and her supporters blame the economic woes on international instability, not her policies. Unemployment has remained near historic lows, and wages have been steady.

(Additional reporting by Guillermo Parra-Bernal, Walter Brandimarte and Patricia Duarte; Editing by Todd Benson and Kieran Murray)
[© 2014 Thomson Reuters. All rights reserved.]
Copyright 2014 Reuters. All rights reserved. This material may not be published, broadcast, rewritten or redistributed.