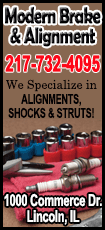 Protesters lifted a blockade of government offices in the heart of the city, which had been the focal point of their action which initially drew tens of thousands onto the streets. The civil servants were allowed to pass through protesters' barricades unimpeded.

By late Monday afternoon, about a hundred protesters remained in an area that houses offices for international banks as well as the main stock exchange, although some students on campus remained defiant and promised to return after classes in the evening.

"I hope students can persist. If we retreat now we will lose the power to negotiate," said Chow Ching-lam, studying on the ground at the protest site near the offices of the city's Beijing-appointed leader Leung Chun-ying.

The protesters remain at a stalemate with Leung's government and there was no sign of movement on talks that were proposed to end the stand-off.

The protests have ebbed and flowed over the past week, with people leaving the streets overnight to return later. The test on Monday will be whether that pattern continues in the face of the government's determination to get Hong Kong back to work.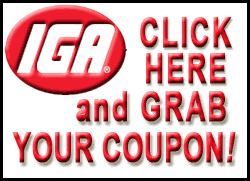 "I don't think the protests have achieved anything particularly substantial at this point – but at least we were able to put some pressure on top government officials who seemed to be more willing to talk as opposed to before," said Tsz Hong Lan, 20, a student at the Chinese University of Hong Kong.

Fearing a crackdown after city leaders called for the streets to be cleared so businesses, schools and the civil service could resume on Monday, protesters who have paralyzed parts of the former British colony with mass sit-ins pulled back from outside Leung's office.

The main road leading into the Central business district remained closed to traffic even though many protesters had left during the night. Heavy traffic was reported on other thoroughfares.

Some banks that had closed branches during the unrest of the past week also threw open their doors for business on Monday.

Over the past week, tens of thousands of protesters have demanded that Leung quit and that China allow them the right to vote for a leader of their choice in 2017 elections.

Facing separatist unrest in far-flung Tibet and Xinjiang, Beijing is fearful that calls for democracy in Hong Kong could spread to the mainland. The Communist Party leadership has dismissed the Hong Kong protests as illegal but has left Leung's government to find a solution.

The 'Occupy Central' protests, an idea conceived over a year ago, have presented Beijing with one of its biggest political challenges since it crushed pro-democracy protests in and around Tiananmen Square in the Chinese capital in 1989.

Protest leaders have vowed to carry on with the 'Occupy Central' campaign until their demands are met.
DISCREPANCIES ON TALKS

While the protest numbers have dwindled, the status of the talks remained unclear. Hong Kong broadcaster RTHK reported that student leaders met government officials at Hong Kong University late on Sunday but no clear resolutions emerged.

"It's clear there is still discrepancy between the expectations from both parties towards the dialogue," Lester Shum, vice secretary of the Hong Kong Federation of Students, told a news conference late on Sunday.

Across Victoria Harbour in the gritty Mong Kok residential neighborhood, protesters also pulled back from where scuffles had broken out at the weekend with supporters of the government, prompting police to use pepper spray and batons again.

The protests have disrupted businesses and helped wipe close to US$50 billion off the value of shares on the Hong Kong stock exchange.

The World Bank said the protests were hurting Hong Kong's economy, but the impact on China was limited at this point.

"What we anticipate is obviously a greater impact on the Hong Kong SAR (Special Administrative Region), so slower growth in 2014 than was being anticipated earlier," World Bank East Asia and Pacific Chief Economist Sudhir Shetty said at a media briefing on Monday on the latest East Asia Pacific Economic Update.

"But at this stage our best estimates ... are that there isn't as yet significant spillover to the broader Chinese economy."

(Additional reporting by Clare Jim, Twinnie Siu, Elzio Barreto, Charlie Zhu, Alexandra Harney, Clare Baldwin, Joseph Campbell, Yimou Lee, James Pomfret, Bobby Yip, Irene Jay Liu, Farah Master, Diana Chan, Kinling Lo and Venus Wu in HONG KONG, and Sui-Lee Wee in BEIJING; Writing by Paul Tait and Jeremy Laurence; Editing by)
[© 2014 Thomson Reuters. All rights reserved.]
Copyright 2014 Reuters. All rights reserved. This material may not be published, broadcast, rewritten or redistributed.