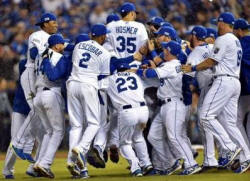 Sweeping Royals, Orioles eye World Series spot
Send a link to a friend Share
[October 06, 2014] (Reuters) - The fairytale Kansas City Royals and resourceful Baltimore Orioles completed sweeps of their American League Division Series on Sunday to set up an intriguing best-of-seven clash with a trip to the World Series at stake.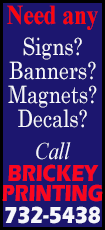 The Royals, a wild card team making their first post-season appearance in 29 years, eliminated the top-seeded Los Angeles Angels with an 8-3 triumph to thrill their home fans and register a 3-0 decision in the best-of-five series.

Earlier on Sunday, AL East-winning Baltimore also wrapped up their series without a blemish as they beat the Tigers in a 2-1 nail-biter in Detroit.

The Orioles will host the Royals in the opener of the league championship series that sends the winner to the World Series.

"We're fired up," said James Shields, winning pitcher in the Royals' clincher against Los Angeles. "We're playing the best baseball of the season right now. We'll get some rest the next couple of days and then get ready for Baltimore."

The teams both boast solid starting rotations and formidable bullpens, though they offer a stark contrast on offense.

Baltimore led the league in home runs, while Kansas City was dead last as the only major league team to hit less than 100 homers.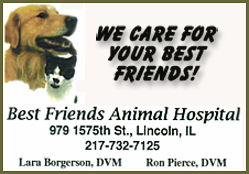 Kansas City led the league in stolen bases, while the Orioles swiped the fewest.

"Everybody's very capable," Baltimore manager Buck Showalter told reporters after beating Detroit. "Everybody's got strengths and weaknesses. We're looking forward to the challenge.

"The sad thing is only one team is going to be completely happy when this is all over. It can be real cold."

ROLLING ROYALS

Alex Gordon got the Royals rolling in the bottom of the first against the Angels, drilling a bases-loaded opposite field double to the wall in left-center that cleared the bases.

The shot answered Mike Trout's solo homer in the visitor's half and chased Angels starting pitcher C.J. Wilson after just two-thirds of an inning.

Kansas City extended their lead to 5-1 in the third inning on a two-run homer from Eric Hosmer, and after Albert Pujols blasted a solo homer for the Angels in the fourth, the Royals answered again in their half with two runs of their own.

Two spectacular back-to-back catches by center fielder Lorenzo Cain underlined Kansas City's defensive prowess and killed a budding rally in the fifth.

[to top of second column]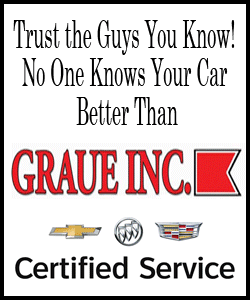 Royals starter James Shields went six innings, allowing two runs on six hits and was followed by the usual bullpen progression of Kelvin Herrera, Wade Davis and closer Greg Holland, who struck out AL MVP favorite Trout to end the game.

Los Angeles used eight pitchers and their hitters went 2-for-25 with runners in scoring position.

BALTIMORE NAIL-BITER

Orioles starter Bud Norris and two relievers combined to hold the Tigers to just four hits, and post-season slugger extraordinaire Nelson Cruz provided the offensive support with a two-run homer in the sixth off Tigers' left-hander David Price.

Signed as a free agent before the 2014 season after a 50-game doping suspension last year, Cruz increased his career total to 16 home runs and 32 RBIs in 37 post-season games.

Detroit rallied in the bottom of the ninth, cutting Baltimore's 2-0 lead in half with back-to-back doubles from lead-off hitter Victor Martinez and J.D. Martinez off closer Zach Britton, but he escaped with a game-ending double play.

In the series, Baltimore overcame a trio of Cy Young winners in Detroit starters Max Scherzer, Justin Verlander and Price as the AL East champions advanced to the ALCS for the first time since 1997 in pursuit of their first World Series in 31 years.

(Writing by Larry Fine in New York; Editing by John O'Brien)
[© 2014 Thomson Reuters. All rights reserved.]
Copyright 2014 Reuters. All rights reserved. This material may not be published, broadcast, rewritten or redistributed.