LC Women's Volleyball
Send a link to a friend Share
[October 06, 2014] LINCOLN - On Saturday, the Lincoln College Volleyball team had to work very hard to earn two wins at the team's home triangular event. Lincoln started the day with a match against Oakton CC from Des Plaines, IL. LC looked to be in control as they took the first two sets 25-19 and 25-13, but Oakton woke up in set three and led throught, eventually winning the set 23-25.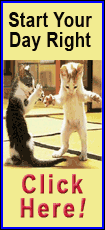 OCC was able to carry the momentum into set four and, despite a late rally by Lincoln, they managed to win it 25-27, forcing a deciding set to 15. In that set, the serving of Lincoln freshman defensive specialist Kayla Dierker sparked an 8-0 run that put Lincoln College up 9-2. LC held on to win the set 15-11.

In their second match of the day, the Lady Lynx faced off against the Lindenwood-Belleville JV team. Set one was another nailbiter that saw frequent lead changes all the way up to a tie score of 28-28. Lindenwood gained the advantage at that point and took the set 28-30. Lincoln rebounded to take the next three sets by convincing margains of 25-14, 25-18, 25-19. The two wins on the day improved LC's record to 10-7.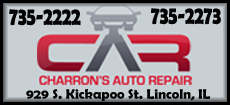 Stat Totals:

Destiny Adkins 25 kills, 9 points
Niani Lewis 22 kills, 4 blocks
Jenna Harcharik 17 kills, 2 blocks
Lauren Wendt 15 kills, 8 points
Jessa Coker 47 set assists, 8 points
Mariana Rogers 54 digs, 12 points
Ally Lawson 11 points, 25 digs
Kayla Dierker 12 digs, 18 points
Cassie Jennings 21 set assists, 6 points
Katie Jordan 13 kills, 5 points
Ashley Robinson 14 set assists, 7 points
Sierra Wilson 5 kills
Haley Stagen 2 kills

[to top of second column]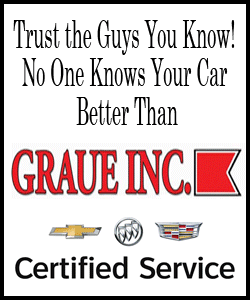 LC Head Coach Mark Tippett: Today we faced two teams who were out for revenge on us, and I was proud of the way we stepped up to the challenge. We defeated Oakton in three close sets at their place in August and two weeks ago we got Lindenwood in four. Both teams have improved since then, but it was clear that we have gotten better too. I was especially impressed by the play of our back row players. They passed consistently off of serve and worked very hard on defense all day. This allowed our setters to find open hitters and run a balanced offense. Both of our middles (Lauren Wendt and Niani Lewis) had very strong days with season high kill totals. This is proof that our passing has imporved because without in-system passes we would not be able to run the middle attack as effectively. I look forward to building on the success we had this week and taking the momentum from these wins into next week's matches.

On Tuesday evening, Lincoln will host Region 24 opponent Southwestern Illinois College (SWIC) at 6:30.
[Jeff Nelson]