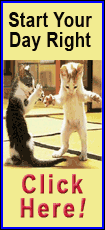 Olsen caught a 6-yard touchdown pass with 2:18 remaining as the Panthers defeated the Chicago Bears 31-24 at Bank of America Stadium.

"It felt good to win a game in that kind of situation," Olsen said. "This wasn't about revenge (for me) or anything like that."

Quarterback Cam Newton's second scoring strike to Olsen allowed the Panthers to complete a comeback from a 14-point hole.

"It reminds me a lot of last year, finding a way to win at the end," Olsen said. "... They're not giving away any trophies or holding any parades for this one game."

Two Chicago turnovers in the last six minutes allowed the Panthers to score the tying and winning points. The Bears also lost a fourth-down fumble when quarterback Jay Cutler was sacked with 1:07 to play.

The Panthers (3-2) snapped a two-game losing streak.

"They usually say the most desperate team wins in this league," Panthers safety Roman Harper said. "We were definitely the most desperate today."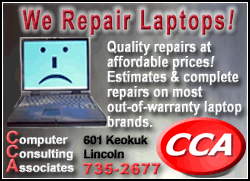 The Bears (2-3) were denied a third consecutive road victory.

Newton finished 19-for-35 for 255 yards. Olsen, a first-round draft selection of the Bears in 2007, caught six passes for 72 yards.

Cutler completed 28 of 36 passes for 289 yards.

"This one game didn't determine our season," Chicago offensive lineman Michael Ola said. "That's why we have another game next week. If you are any type of team with pride, you can get knocked down, and it's about how you respond."

The Panthers tied the game at 24 after safety Thomas DeCoud intercepted Cutler's overthrown pass and made a 35-yard return to the Chicago 33 with 5:56 to play.

"He has some big targets, but he can still overthrow them," DeCoud said of Cutler. "It's being in the right placed at the right time."

Carolina settled for Graham Gano's 44-yard field goal with 4:29 left.

On the next snap, Bears running back Matt Forte fumbled after a short gain, with defensive tackle Kawann Short recovering the ball at the Chicago 23. Cornerback Antoine Cason jarred the ball loose to set up the winning touchdown.

Earlier, the Bears scored 21 consecutive points, but Carolina caught up on its first possession of the second half on running back Chris Ogbonnaya's 1-yard run with 7:16 remaining in the third quarter.

Chicago was back on top on Robbie Gould's 45-yard field goal to cap its next drive.

The Bears kept bogging down on offense with only 112 yards of total offense after halftime.

[to top of second column]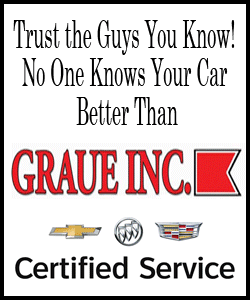 "We have to do a better job finishing these games," Bears guard Matt Slauson said. "It wasn't so much what they did. They did what we expected them to do."
The first quarter was filled with follies, and the first one benefitted the Panthers.

Punt returner Philly Brown was interfered with by Chicago's Teddy Williams, but he got to his feet and scooped up the loose ball near a pile of players and raced 79 yards for a touchdown as the inattentive Bears were stunned.

After a Carolina fumble gave the ball to the Bears at the Panthers' 10-yard line, Cutler's 10-yard pass to Forte allowed Chicago to tie the score.

Defensive end Willie Young's sack of Newton led to a fumble and a Chicago recovery at the Carolina 13. Cutler scrambled 10 yards for a touchdown.

The Bears made it 21-7 receiver Alshon Jeffery's 25-yard catch from Cutler.

The margin would have been larger if not for tight end Martellus Bennett's mishandling of a third-down pass followed by Gould's missed 35-yard field goal at the 1:51 mark of the second quarter.

The Panthers responded by going 75 yards in 1:39, scoring on Newton's 9-yard hookup with Olsen. Newton was 5-of-6 for 72 yards on the drive.

NOTES: The Panthers hadn't thrown an interception entering the game, but QB Cam Newton was picked off by Bears LB Lance Briggs in the second quarter. ... Bears S Chris Conte left with a first-quarter concussion. ... Carolina lost CB Josh Norman, who moved into the starting lineup for this game, to a first-half shoulder injury. ... The Panthers, who lost only once at home last year, were in danger of dropping their second in a row at home until the comeback. ... The Bears go to Atlanta next week. ... Carolina's next two games are on the road, beginning with next week's visit to Cincinnati.
[© 2014 Thomson Reuters. All rights reserved.]
Copyright 2014 Reuters. All rights reserved. This material may not be published, broadcast, rewritten or redistributed.