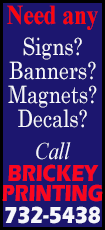 The Jets have two quarterbacks that are part of ongoing debate: which one is worse?

San Diego's Philip Rivers threw three touchdown passes and the Chargers crushed the New York Jets 31-0 on Sunday.

Rivers completed 20 of 28 passes for 288 yards as he threw two touchdown passes to tight end Antonio Gates and another to running back Branden Oliver, who also scored on a 15-yard run.

"You don't get up 31-0 too often in this league," said Rivers, who gave way to Kellen Clemens for the last series.

New York quarterback Geno Smith was benched after one half and replaced by Michael Vick. The Jets did not cross midfield until late in the fourth quarter, when they were aided by a Chargers penalty. The Jets converted 1 of 12 third and fourth downs, were outgained 439-151 and committed 12 penalties for 94 yards.

Smith's struggles were obvious in the first half after he completed four of 12 passes for 27 yards and an interception. He left with a passer rating of 7.6, but coach Rex Ryan said after the game Smith would start next week.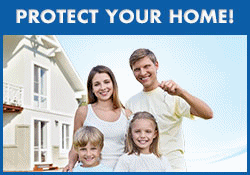 "The only thing to change this is to win," Smith said. "We have to do some soul-searching."

Vick replaced Smith, the Jets' second-round pick last year, for the second half. Vick completed nine of 20 passes for 47 yards and did little to spark the team. Overall, the Jets averaged 1.8 yards per completion.

"I'm just going to stay ready regardless what happens the rest of the season," Vick said.

Rivers had his career-best fourth straight game with passer rating over 120.

In the final minute of the second quarter the Chargers surged ahead 21-0. Oliver, who at times looked like a clone of former San Diego running back Darren Sproles, went up the middle for his first NFL touchdown. It was the Chargers' second running score since the opener, breaking a spell of 14 straight quarters without one.

The Chargers extended their lead to 14-0 thanks to a second-quarter Jets turnover.

One play after cornerback Phillips Adams intercepted Rivers in the end zone -- Rivers' first pick since the opener -- the Jets committed a turnover on running back Chris Johnson's fumble, which was recovered by safety Jahleel Addae at the New York 20.

"We were getting our tail whipped but we were hanging in there," Ryan said. "Then we give it right back."

[to top of second column]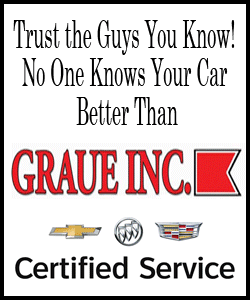 Rivers hit Gates for their second scoring connection, this one from 12 yards. It was their NFL-best 65th as a quarterback-tight end tandem.

"Two times Gates was singled-up down there and we threw touchdowns," Rivers said. "That is what we expect to do when we get that matchup."

Midway through the first quarter, Rivers clicked with Gates on a 4-yard touchdown pass. The two key plays in the 90-yard drive were two Malcom Floyd completions for 66 yards.

Floyd later left the game with a calf injury and didn't return.

The Jets' offense never did appear.

"It's so hard to get a shutout, especially with all the rule changes and all that stuff," linebacker Dwight Freeney said. "Hats off to everybody."

Ryan said the Jets had their hat handed to them.

"It was a complete (domination) and it was me getting my (butt) kicked," Ryan said. "I thought I had my team prepared and clearly that wasn't the case."

NOTES: The Jets had 12 penalties for 94 yards and their longest play from scrimmage was a 13-yard run by QB Michael Vick. ... Chargers CB Jason Verrett, the team's top pick, started in place of Shareece Wright (knee). It was Verrett's first NFL start. ... CB Brandon Flowers' second-quarter interception was his team-high second and 18th of his career. ... LB Manti Te'o missed his second straight game and remains out indefinitely with a foot injury. ... Jets WR Greg Salas started for Eric Decker (hamstring). ... The Jets had won two consecutive games in San Diego, including the 2010 AFC Division Game.
[© 2014 Thomson Reuters. All rights reserved.]
Copyright 2014 Reuters. All rights reserved. This material may not be published, broadcast, rewritten or redistributed.