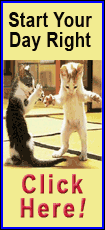 As it turned out, both quarterbacks produced solid if unspectacular games, and the 49ers turned to their running game and special teams to grind out a 22-17 victory at Levi's Stadium.

Starting running back Frank Gore ran for 107 yards, backup Carlos Hyde added 43 rushing yards, and Phil Dawson kicked five field goals in five attempts, including two of over 50 yards, for the 49ers (3-2).

Gore, who rushed for 119 yards on 24 carries last week in a victory against the Philadelphia Eagles, needed just 18 carries to crack the 100-yard barrier against the Chiefs. He gained 70 yards in the second half.

"Our O-line played great," Gore said. "Got to give it up to them. Forty-Niners football. We do whatever it takes."

Kaepernick unseated Smith as the 49ers' starting quarterback with seven games remaining in the 2012 season. He completed 14 of 26 passes for 201 yards with one touchdown and no interceptions Sunday.

Smith, facing the 49ers for the first time since they traded him to Kansas City following the 2012 season, completed 17 of 31 passes for 175 yards. He threw two touchdown passes and an interception that ended the Chiefs' final drive.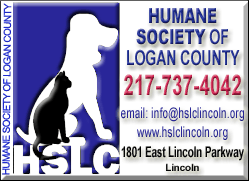 "I thought he handled it like a champ," Chiefs coach Andy Reid said of Smith's first game against San Francisco. "He did just what I thought he would do. I mean, come out, play good football and lead the football team."

Dawson provided the game's final nine points after Kansas City took a 17-13 lead in the third quarter.

"No expiration date on Phil Dawson," 49ers coach Jim Harbaugh said of his 39-year-old kicker. "I put him in some really tough situations. He stepped up and knocked them down like a Hall of Famer."

The 49ers trailed 17-16 early in the fourth quarter when their special teams came through with a huge play after a gutsy call by Harbaugh and special teams coach Brad Seely.

Facing fourth-and-1 at their 29, the 49ers lined up in punt formation, but the snap went to up-back Craig Dahl, who bulled 3 yards for a first down.

"We practiced it all week," Harbaugh said. "Brad checked to see if we could do it. I said, 'Go for it.'"

Dahl said the Chiefs (2-3) had just six players in the box, which is what the 49ers were looking for.

"There's an option for us to call it off," said Dahl, a safety who got his first NFL carry. "We got the right look, and everyone executed up front. I played option quarterback in high school, so I've carried the ball plenty of times."

The 49ers faced a huge third-and-10 from their 32, but wide receiver Brandon Lloyd soared above cornerback Sean Smith and made a 29-yard catch along the left sideline, keeping the drive alive. Six plays later, Dawson kicked a 27-yard field goal, putting the 49ers back ahead 19-17 with 8:42 remaining.

"Oh, my goodness," 49ers offensive tackle Joe Staley said of Lloyd's catch. "It was awesome. It was like the best catch I've ever seen. It seemed like he was up there for like four seconds. It was unbelievable."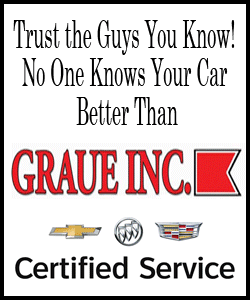 After forcing the Chiefs to go three-and-out, the 49ers took over on their own 32 with 7:10 left to play. San Francisco stalled at the Chiefs' 36 and lined up for a 54-yard field-goal attempt, but Kansas City was flagged for having 12 players on the field, giving the 49ers a first down with 4:19 remaining.
"I'll take the responsibility on that," Reid said. "I need to make sure that I count the guys, make sure down the stretch that everybody knows exactly what they're doing there and that they do it."

The 49ers pounded their way to the 10 but settled for Dawson's 30-yard field goal, giving them a 22-17 lead with 2:12 remaining.

San Francisco sealed the win when Smith overthrew tight end Anthony Fasano, and cornerback Perrish Cox intercepted the ball at the Chiefs' 43 and took a knee after a 2-yard return with two minutes left.

"We just had three verticals on that side, trying to hit Fasano up the seam," Smith said. "The ball got up a little bit. I didn't even see it. Just kind of saw the end of the play when it went over his head.

"It's tough. You're trying to make a play there at the end and move the chains. I thought I had it, but the ball just got up on me a little bit."

The 49ers built a 13-10 halftime lead, but the Chiefs moved in front on Smith's 17-yard touchdown pass to rookie wide receiver De'Anthony Thomas with 11:56 left in the third quarter.

Thomas, who missed the first four games of the season, scored on his first career NFL reception. He also gave the Chiefs great field position for the 58-yard scoring drive with a 28-yard gain on his first NFL punt return.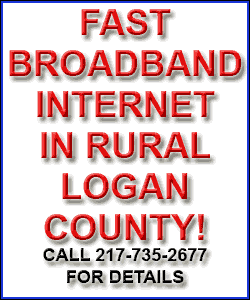 Dawson did the rest of the scoring.

"Today was a day I was out there a lot and kind of in the flow of the game," Dawson said. "Those are the fun games."

NOTES: TE Vernon Davis (back), OT Anthony Davis (ankle, knee) and CB Tramaine Brock (toe) were among the 49ers' inactive players. ... Chiefs WR Donnie Avery (sports hernia) and SS Eric Berry (ankle) were inactive. ... Kansas City WR A.J. Jenkins made his first career NFL start and faced his former team for the first time. He caught one pass for 3 yards. ... San Francisco backup OG Joe Looney left the game early in the third quarter with a hamstring injury. ... Chiefs RB Cyrus Gray fractured a hand, but coach Andy Reid said he believes Gray will "be OK." ... Kansas City CBs Chris Owens (knee) and Phillip Gaines (knee) were injured during a second-half collision on special teams. Both will be evaluated Monday.
[© 2014 Thomson Reuters. All rights reserved.]
Copyright 2014 Reuters. All rights reserved. This material may not be published, broadcast, rewritten or redistributed.