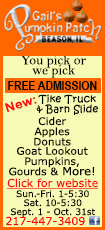 The Giants scored 20 points in the final 17:05 in the game to rally from a 20-10 deficit and boost their record to 3-2. It's the first time since Dec. 30, 2012, that the Giants boast a winning record in the regular season.

Beckham, whose absence due to his hamstring injury started on the second day of training camp and continued into Week 4 of the season, expressed relief at having gotten his first NFL game in the books.

"Words can't even describe it," Beckham said of his successful NFL debut. "To be out there smiling and have to deal with the adversity I've had, I just want to thank God for giving me the opportunity to play and all me to score in my first game. It's great to get that under your belt and get that off your chest."

Giants quarterback Eli Manning completed 19 of 30 passes for 200 yards, two touchdowns and no interceptions, and Falcons quarterback Matt Ryan was 29-for-45 for 316 yards, one touchdown and one interceptions. Wide receiver Julio Jones had 11 catches for 105 yards for Atlanta.

The Giants drew first blood, capping their second possession of the game with a 3-yard touchdown catch by receiver Rueben Randle.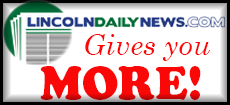 Following that scoring drive, the Giants were unable to get much of anything done, especially on defense against a Falcons offensive line that had three new starters this week. That line helped block for running back Steven Jackson's a 10-yard touchdown run in the first quarter to tie the score 7-7.

"I thought our guys battled today," said Ryan of his offensive line. "I thought in the first half we did a really nice job mixing the run and the pass. We just got out of rhythm across the board in the second half."

Atlanta added a pair of first-half field goals from kicker Matt Bryant to take a 13-10 lead at the half. Bryant's first score came following yet another Giants special teams error.

Preston Parker, who was inserted into the game for regular kickoff returner Quintin Demps, fumbled a kickoff late in the first quarter to give Atlanta the ball at the Giants' 21. When the ensuing drive stalled, Bryant converted a 20-yard field goal for the 10-7 lead.

Atlanta widened its lead in the third quarter when, on third-and-4, Ryan hit running back Antone Smith on a 74-yard touchdown pass to make it 20-10.

The Giants, who started to show life on both sides of the ball in the second half, then scored 20 unanswered points to take back the lead.

In addition to Beckham's touchdown reception, the points included running back Andre Williams' 3-yard rushing touchdown, and field goals of 50 and 26 yards by kicker Josh Brown, who earlier in the game converted on a 49-yarder.

[to top of second column]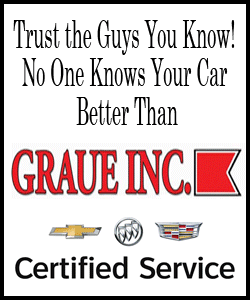 Beckham's contributions to the offense -- he caught four out of five targets for a team-leading 44 yards -- were impressive considering that he worked with Manning on a limited basis last week in practice.
"We're only on four days of practice together, and there's a lot of routes we have not thrown," Manning said, noting that the route on which Beckham scored his touchdown was one such route they had never worked on before.

"We still have a lot of work to do. We have to get in practice get on the same page and the timing of things so I can understand his body movements and his speed and the things I need to do to so we'll be on the same page," Manning added.

Atlanta, who came into the game averaging 32.8 points per game, the second-best mark in the NFL, has now been outscored 95-58 in its three losses this season, all on the road.

"It's a concern," said head coach Mike Smith of the Falcons' misfortunes on the road. "You play half of your games at home and you play half of them on the road. We where we haven't been as efficient as we need to be on the road, and to get where our expectations are as a football team, you have to hold steady on the road, and we haven't done that."

NOTES: Atlanta is 0-3 on the road and has lost its last five regular-season games on the road. The last time the Falcons won away from home was on December 1, 2013, a 34-31 victory over the Buffalo Bills. Atlanta has also lost its last nine outdoor road games. ... Giants LB Devon Kennard was active for the first time since Week 1, when he tweaked his hamstring on his very first play in that game. Meanwhile, LB Jon Beason (foot/toe), who had expressed optimism of being able to play this week, was inactive. ... Starting G Justin Blalock and WR Harry Douglas were both inactive for the Falcons. ... The Giants had a couple of new injuries pop up this week. LB Spencer Paysinger suffered a hamstring ailment and did not return. Also, RB Rashad Jennings suffered a sprained left knee in the third quarter and did not return. He said he doesn't anticipate missing significant time, but Jennings will undergo a MRI on Monday to determine the extent of his injury.
[© 2014 Thomson Reuters. All rights reserved.]
Copyright 2014 Reuters. All rights reserved. This material may not be published, broadcast, rewritten or redistributed.