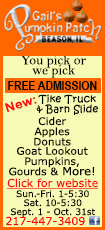 Cornerback Brice McCain proved that adage to be on the mark Sunday when he came up with a momentum-changing 22-yard interception return that helped the Pittsburgh Steelers a 17-9 defeat on the Jacksonville Jaguars.

McCain's interception came with 11:32 left in the game and was Pittsburgh's third against Jaguars quarterback Blake Bortles. Bortles was making his first regular season home start since taking the starting job away from Chad Henne two games ago and threw two interceptions and fumbled twice but Jacksonville recovered both.

McCain stepped in front of Jaguars intended receiver Allen Hurns and had a clear path to the end zone for his second NFL touchdown. That gave the Steelers an eight-point lead that they nurtured the final 11-plus minutes to improve to 3-2 and rebound from last week's deflating last-second loss to the Tampa Bay Buccaneers.

"The thing I like about Brice is that he capitalized on the opportunity," Pittsburgh coach Mike Tomlin said. "That's the type of week he had in practice this week where he had probably four picks. It just reinforces the concept of things that you do in practice, have an opportunity to turn up in the game. It's just good football justice to see him have an opportunity like that and cash in on it."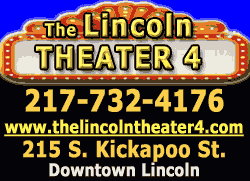 Jacksonville had just two other possessions following the interception but the offense could do little against a Steelers defense that did not allow a touchdown. The Jaguars made only one first down in the last 11 minutes and never touched the ball in the final four minutes as the Steelers used ball control to close out the game.

It was the first time this season that the Jaguars had held their opponent to less than 33 points. They had allowed a league high 152 points in their first four games.

Despite the costly interception, Jacksonville coach Gus Bradley came to the defense of his quarterback.

"I know the emphasis is going to be on the pick-six, but I thought Blake showed really good poise in coming back," Bradley said. "We asked him to do a lot of things this game and he stepped up just like how he went back on the field and attacked it.

"I thought there were some plays out there that we left on the field. We had some dropped balls that I know we've made in practice and now we've got to bring it to the game and make those plays. As a team we need to finish better."

A defensive struggle was evident with the offenses combining for just one touchdown and three field goals. The only time either team's offensive unit reached the end zone was when Pittsburgh put together a 10-play, 70-yard drive midway in the second quarter.

Steelers quarterback Ben Roethlisberger connected with tight end Heath Miller for a 27-yard gain to start the drive. He then completed five more passes in six attempts as he accounted for 57 of the 70 yards. The score came on a 1-yard toss to Michael Palmer, whose first reception of the season, gave the Steelers a 10-3 lead.

Roethlisberger's numbers were solid. He hit 26-of-36 passes for 273 yards and the one score. He spread the ball around, connecting with 11 different receivers for at least one reception.

Despite his 103.1 rating, the Steelers quarterback said he can play better.

[to top of second column]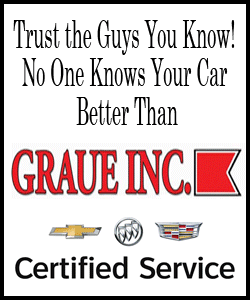 "I was a little disappointed in the way I played," Roethlisberger said. "As for the fumble, I just can't let it happen. A couple of times rather than throw the ball away toward the end, I took a sack because you'd rather the clock keep running. I just have to play better."
Jacksonville pulled to within four points of the Steelers late in the half, once again turning to the talents of place-kicker Josh Scobee. Taking over with less than two minutes left in the half, the Jaguars marched 58 yards before settling for a 35-yard field goal by Scobee, the second of his three successful kicks in the game.

Scobee added a 36-yard field goal in the third quarter to tighten the game up to 10-9. Pittsburgh then put together a solid drive, moving all the way down to the 13-yard line. But on a third--down play, Roethlisberger was sacked, the ball popped free and Jaguars defensive end Andre Branch recovered for at the 19.

That's when McCain made the biggest play of the game to send the Jaguars to a fifth straight defeat. After a short pass lost two yards, Bortles tried to zero in on Hurns but McCain stepped in front of the undrafted rookie and raced to the end zone for the score.

Bortles' finished with 22-of-36 passing for 191 yards but had two costly interceptions and did not throw a TD.

The Jaguars rookie quarterback said he checked out of a running play into a pass play on the costly interception.

"It wasn't a good decision. We could have kept the run on and it wouldn't have been a bad play," the Jaguars No. 1 draft pick said. "It would have given us a shot and it's something that I can't make that mistake again. I definitely can't check out of a play into a pick six.

"It was just a bad ready by me. Worst case scenario, I should have just thrown it over his head and given us a shot on third down."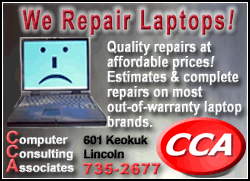 NOTES: The Steelers are on the road again next week at Cleveland. ... Steelers RB Le'Veon Bell topped 100 yards from scrimmage with 82 yards rushing and 36 receiving yards. ... Jacksonville's leading rusher was rookie Storm Johnson, who had 27 yards on four carries, including a 20-yard run in his first NFL regular season game. Top free-agent acquisition Toby Gerhart continued to struggle and gained just nine yards on four carries. He has 123 rushing yards in 48 carries in five games ... Steelers WR Antonio Brown extended his streak of games with five catches and at least 50 yards to 21 with a team-leading 84 yards.
[© 2014 Thomson Reuters. All rights reserved.]
Copyright 2014 Reuters. All rights reserved. This material may not be published, broadcast, rewritten or redistributed.