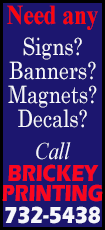 The perennial power continued its slide to the bottom of the conference this weekend, losing 26-24 at Big Ten newcomer Rutgers and falling to 2-4 overall and 0-2 in the Big Ten.

The Wolverines have lost three in a row -- to Rutgers, Minnesota and Utah -- and were shut out by Notre Dame in the opener. Not since 1967 has Michigan dropped its first two Big Ten games.

The loss ended a week shrouded in controversy at Michigan. The program faced intense scrutiny for its handling of quarterback Shane Morris' concussion after a loss to Minnesota. Disgusted students rallied on campus to call for the ouster of athletic director Dave Brandon.

Coupled with the team's performance on the field, Michigan coach Brady Hoke is on the hot seat that will continue to get hotter with more losses.

Asked after Saturday's game if he's worried about job security, the fourth-year Wolverines coach said, "I don't know. I don't think about that stuff. I got 115 sons; every day's different. You get distractions all the time. I know we're going to do the right things for these kids."

The Michigan players vow to keep fighting. The Wolverines return home this week to face Penn State.


"Play for each other, that's what we've been doing," Michigan quarterback Devin Gardner said. "Nobody knows how the chips will fall. We could still have a chance to play in Indy (in the Big Ten title game) and win."

Up the road from Ann Arbor, the mood is much different in East Lansing after Michigan State (4-1, 1-0) hung on for a 27-22 victory over Nebraska. The Spartans are the Big Ten's highest ranked team at No. 8 in this week's Associated Press poll and appear to be the class of the Big Ten near the halfway point of the regular season.

The team most likely to challenge the Spartans' supremacy is Ohio State (4-1, 1-0), which topped 50 points for the third straight game with a 52-24 victory over Maryland.

Buckeyes redshirt freshman quarterback J.T. Barrett continues to amaze with four more touchdown passes, which gives him 17 in five starts. He leads the Big Ten in passing efficiency.

Ohio State and Nebraska are the only teams besides Michigan State in the latest Associated Press Top 25. The Buckeyes moved up to No. 15 and the Cornhuskers are No. 21.

In stark contrast to Michigan, Northwestern is trending upward. The Wildcats (3-2, 2-0) upended then-No. 17 Wisconsin 20-14 on Saturday, a week after winning at Penn State, and are sitting atop the West Division.

Just three weeks ago, Northwestern was 0-2 and had lost 10 straight times since early in the 2013 season.

"I think we're definitely playing with a lot more passion and a lot more physicality than we did earlier in the year," Northwestern coach Pat Fitzgerald said. "I don't have any issues with what we did early in the year, except for what we were doing on Saturdays."

Illinois is a team with lots of issues after a 38-27 loss to Purdue, which ended a nine-game losing streak in conference games. The Fighting Illini (3-3, 0-2) are floundering with the Big Ten's worst defense and now will be without quarterback Wes Lunt for four to six weeks after he sustained a broken leg in Saturday's game.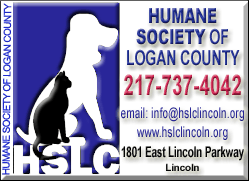 ILLINOIS (3-3, 0-2)

Game: Purdue 38, Illinois 27. The Illini defense was slashed for big plays, giving up 44-, 54- and 80-yard touchdowns in Saturday's loss to the Boilermakers in Champaign, Ill. Of the 551 yards allowed by Illinois, 349 came on the ground to a Purdue offense that failed to rush for 100 the previous week against Iowa. The Illinois offense kept the game close, producing 515 yards and 450 through the air. Illini quarterback Wes Lunt returned from a knee injury that sidelined him last week and threw for 332 yards and two touchdowns before leaving in the fourth quarter with a broken leg. Freshman wide receiver Mike Dudek had eight receptions for 200 yards and running back Josh Ferguson caught 10 passes for 79 yards.

Takeaway: Losing at home to a Purdue team that hadn't won a Big Ten game since 2012 is a serious blow for Illinois. The Illini had ended their own conference losing streak last year by winning at Purdue, but the tables turned Saturday and Illinois' prospects for the rest of the season don't look promising. Quarterback Wes Lunt is talented as a passer but will be out four to six weeks with a broken leg. The Illini have other weapons on offense with running back Josh Ferguson and wide receivers Mike Dudek and Geronimo Allison, but the defense is disastrous. Illinois ranks dead last in the Big Ten in total defense and scoring defense by a significant margin, giving up 482.3 yards and 35.5 points per game after Purdue's 551-yard romp Saturday.

Next: at Wisconsin, Oct. 11.

INDIANA (3-2, 0-1)

Game: Indiana 49, North Texas 24. The Hoosiers bounced back from a loss to Maryland last week with a nonconference win. Indiana's offense got back on track with 593 yards, led by 230 yards passing and three touchdowns by quarterback Nate Sudfeld and 102 yards rushing on 14 carries and two touchdowns from running back D'Angelo Roberts. Running back Tevin Coleman, the Big Ten leader in rushing yards per game, contributed 150 yards on 17 carries and a touchdown. The Hoosiers led 21-0 in the first quarter and 42-10 after three quarters.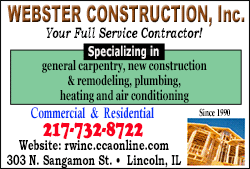 Takeaway: Indiana coach Kevin Wilson emphasized the need for the offense to be aggressive and the Hoosiers followed the script against one of the nation's top defenses in five statistical categories. Quarterback Nate Sudfeld found a rhythm that was missing last week in the loss to Maryland and the rushing attack was too much for North Texas. A double-barreled duo of D'Angelo Roberts and Tevin Coleman gives the Hoosiers extra balance. Even the Indiana defense, which has been porous at times this season, showed improvement against the Mean Green, forcing two turnovers and giving up only on touchdown until the fourth quarter after the Hoosiers had built a 42-10 lead.

Next: at Iowa, Oct. 11.

IOWA (4-1, 1-0)

Game: Idle.

Next: vs. Indiana, Oct. 11.

MARYLAND (4-2, 1-1)

Game: Ohio State 52, Maryland 24. The Terrapins' first home game as a member of the Big Ten didn't turn out so well. Hosting No. 20 Ohio State before its first sellout in six years, Maryland gave up touchdowns on the Buckeyes' first two possessions and never were closer than 14-3 the rest of the way after Terrapins kicker Brad Craddock booted a 57-yard field goal in the first quarter. Maryland quarterback, C.J. Brown, bothered by a wrist injury, was harassed throughout the first half by the Ohio State defense and gave way to Caleb Rowe after halftime. The two combined to complete 24-of-40 passes for 244 yards and one touchdown but were intercepted four times.

Takeaway: Maryland was impressive in its first Big Ten road win at Indiana the previous week, but Ohio State was a different story Saturday. The Terrapins had no answers offensively or defensively for the high-powered Buckeyes, managing just 66 yards rushing and 310 total yards and scoring 10 fewer points than their season average. "Our guys know now that here's the league that we're in," Maryland coach Randy Edsall said of the school's switch to the Big Ten from ACC competition this year. The defensive struggles could be a problem all season. The Terrapins are next-to-last in the Big Ten in total defense, giving up 451.2 yards per game. Edsall welcomes an upcoming bye week to recover from the beat-down inflicted by the Buckeyes.

Next: vs. Iowa, Oct. 18.

MICHIGAN (2-4, 0-2)

Game: Rutgers 26, Michigan 24. The Wolverines, facing Rutgers for the first time as a Big Ten opponent, gave up a go-ahead touchdown late in the first half and were unable to muster a rally in the second half. Michigan closed within two when quarterback Devin Gardner ran 19 yards for a touchdown with 9:17 left. The Wolverines had a chance to take the lead, but a 56-yard field goal attempt by Matt Wile was blocked with 3:01 remaining to seal their fate. Gardner and running back De'Veon Smith scored rushing touchdowns in the second quarter to give Michigan its final leads. The defense, meanwhile, was burned for three touchdown passes and gave up 476 yards.

Takeaway: A tumultuous week that began with controversy over Michigan's handling of a head injury with quarterback Shane Morris ended with the team's fourth loss this season in six games. Devin Gardner, who started instead of Morris, passed for 178 yards with one interception and ran for 40 yards and two touchdowns. The Wolverines' record is their worst since they were 2-7 under Rich Rodriquez in 2008. And they are 0-2 in the Big Ten for the first time since 1967. The defensive is largely to blame for the latest loss, allowing Rutgers' Gary Nova to pass for 404 yards and three touchdowns without forcing an interception by the error-prone quarterback.


Next: vs. Penn State, Oct. 11.

MICHIGAN STATE (4-1, 1-0)

Game: Michigan State 27, Nebraska 22. The Spartans held off a furious Cornhuskers rally in East Lansing, Mich., to win their conference opener. Michigan State led 27-3 early in the fourth quarter before Nebraska stormed back and was driving for a possible go-ahead touchdown in the final minute before cornerback Trae Waynes intercepted a pass to preserve the Big Ten win. Wide receiver Tony Lippett helped to build the Spartans' lead with two touchdown catches. Running back Jeremy Langford ran for a 31-yard touchdown in the second half. Michael Geiger kicked two field goals in the first half but missed a 36-yarder with 1:12 left that gave Nebraska one last chance. Michigan State's defense gave up the three fourth quarter touchdowns but completely stuffed Nebraska's high-powered rushing attack, giving up just 47 yards on the ground.

Takeaway: On a crazy day when losses by top 10 teams came fast and furious, Michigan State survived and now finds itself right back in the thick of the College Football Playoff race with one loss. Quarterback Connor Cook admitted that maybe the Spartans were too comfortable with their 24-point lead early in the fourth quarter and suggested they learn to finish better. Cook completed only 11-of-29 passes for 234 yards and one interception, but he threw a 55-yard touchdown strike to wide receiver Tony Lippett, who finished with three receptions for 104 yards, to open the scoring in the first quarter. The lead grew from there until the late Nebraska comeback. For Michigan State, it was their 11th straight conference victory dating to the 2012 season.

Next: at Purdue, Oct. 11.

MINNESOTA (4-1, 1-0)

Game: Idle

Next: vs. Northwestern, Oct. 11.

NEBRASKA (5-1, 1-1)

Game: Michigan State 27, Nebraska 22. The Cornhuskers dug a huge hole in the first half and couldn't quite climb out of it. Their second-half rally from a 27-3 deficit fell short when quarterback Tommy Armstrong Jr.'s pass was intercepted in the final minute with the Cornhuskers driving Saturday night in East Lansing, Mich. Running back Ameer Abdullah, held in check by Michigan State's defense most of the night, scored on two short runs and De'Mornay Pierson-El returned a punt 62 yards for a touchdown as part of the Cornhuskers' 21-point fourth quarter that put a scare into the Spartans. Armstrong was 20-of-43 for 273 yards but threw two interceptions. Wide receiver Jordan Westerkamp caught nine of Armstrong's competitions for 158 yards.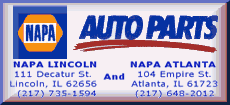 Takeaway: Losing for the first time this season, Nebraska surprisingly could not run the ball at all against Michigan State. The Cornhuskers managed only 47 yards on the ground after averaging 354.8 yards in their first five games (No. 2 in FBS). The rushing yards against Michigan State were Nebraska's fewest in a game since they were held to 31 by USC in 2007. Despite their ineffectiveness on the ground and losing top wide receiver Kenny Bell to injury in the first half, the Cornhuskers still had a chance for a win on the road. After the game, the Huskers were talking about a possible rematch with the Spartans in the Big Ten title game in December.

Next: at Northwestern, Oct. 18.

NORTHWESTERN (3-2, 2-0)

Game: Northwestern 20, Wisconsin 14. Two unlikely heroes helped Northwestern upset then-No. 17 Wisconsin on Saturday for its third consecutive victory. Safety Godwin Igwebuike, starting for the first time because of an injury, intercepted three passes and running back Justin Jackson rushed for 162 yards on 33 carries for the opportunistic Wildcats, who overcame 259 rushing yards by Wisconsin running back Melvin Gordon. Quarterback Trevor Siemian passed for 182 yards and a second quarter touchdown, and Jack Mitchell kicked two field goals. The defense allowed a touchdown with 4:16 left that cut Northwestern's lead to six, but the Wildcats didn't give the ball back to Wisconsin until the final minute and Igwebuike sealed the win with his third interception.

Takeaway: After struggling last year and losing two of the first three games this season, Northwestern appeared headed for another long year, but the fortunes suddenly changed with last week's win at Penn State and then Saturday's victory at home over Wisconsin. Suddenly, the Wildcats are 2-0 in Big Ten play and atop the West Division. Solid defense has helped Northwestern's turnaround. On Saturday, redshirt freshman Godwin Igwebuike stepped up to stymie Wisconsin drives, becoming the first Northwestern player with three interceptions in one game since 1973. For the fourth consecutive time, unranked Northwestern knocked off a ranked Wisconsin team in Evanston.

Next: at Minnesota, Oct. 11.

[to top of second column]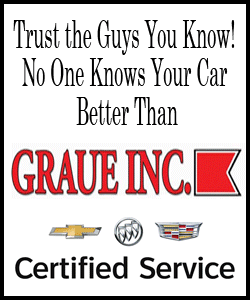 OHIO STATE (4-1, 1-0)

Game: Ohio State 52, Maryland 24. Freshman quarterback J.T. Barrett threw five touchdown passes and ran for a score, and running back Ezekiel Elliott rushed for 139 yards on 24 carries to lead the Buckeyes in their Big Ten opener on the road in their first-ever game in College Park, Md. They made themselves at home in the new surroundings before a sellout crowd, bolting to a 31-10 lead at halftime and finishing with 533 total yards to Maryland's 310. The Ohio State defense had four interceptions, eight tackles for loss and four sacks.
Takeaway: Ohio State's offense is operating at such a high level that it's easy to forget that Braxton Miller is out for the season with a shoulder injury. Freshman J.T. Barrett is getting increasingly comfortable and the numbers reflect that. With at least four touchdown passes for the third straight game, Barrett became the first quarterback in Ohio State history to do that. Only one quarterback -- 2006 Heisman Trophy winner Troy Smith -- previously had three games with four touchdown passes in one season. Barrett completed 18-of-23 passes for 267 yards and added 71 yards rushing. Defensively, end Joey Bosa led Ohio State's relentless pursuit of Maryland quarterbacks that helped ease concerns about the secondary. The Terrapins were limited to 66 yards on the ground. Bosa had 2.5 tackles for loss and one of the Buckeyes' four sacks Saturday. Freshman linebacker Raekwon McMillan capped the scoring with a 19-yard interception return for a touchdown.

Next: vs. Rutgers, Oct. 18.

PENN STATE (4-1, 1-1)

Game: Idle.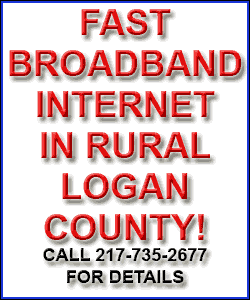 Next: at Michigan, Oct. 11

PURDUE (3-3, 1-1)
Game: Purdue 38, Illinois 27. A week after the offense was totally shut down by Iowa, it came to life in a big way Saturday, ripping off 349 yards rushing and 551 total yards against the Fighting Illini to help the Boilermakers end a nine-game Big Ten losing streak. Purdue took a 17-14 lead near the end of the second quarter and never trailed in the second half. Quarterback Austin Appleby replaced Danny Etling as the starter and responded in a big way, completing 15-of-20 passes for 202 yards and a touchdown and rushing seven times for 76 yards and two scores. Running back Akeem Hunt also played a key role with 177 yards and a touchdown on 30 carries. All this from a Purdue offense that averaged 312 yards entered the weekend.

Takeaway: Purdue not only won its first Big Ten game since 2012 but might have found a quarterback. Coach Darrell Hazell went with Austin Appleby over Danny Etling, who had started 16 games since last season, and the results were impressive. Appleby steadied the offense, which had nearly reached its season average in yards per game by halftime, and started the second half with an 80-yard touchdown pass to wide receiver Danny Anthrop to extend the lead to 24-14. Appleby kept the Boilermakers in front with two short touchdown runs in the third and fourth quarter. Appleby's 62-yard run in the fourth quarter set up his clinching 1-yard scoring run.

Next: vs. Michigan State, Oct. 11.

RUTGERS (5-1, 1-1)

Game: Rutgers 26, Michigan 24. The Scarlet Knights posted the first Big Ten win in school history before a sellout crowd of 53,327 and beat one of the conference's perennial powers to do so. Quarterback Gary Nova was the wingman, completing 22-of-39 passes for 404 yards and three touchdowns with no interceptions. His 7-yard touchdown pass to wide receiver John Tsimis with 22 seconds left in the first half gave Rutgers to lead for good at 19-17. Kyle Federico added two field goals. But the win wasn't secured until Michigan missed a long field goal attempt late in the game.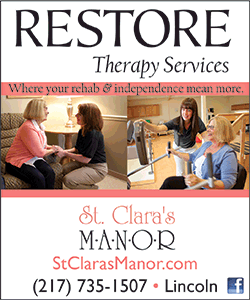 Takeaway: Rutgers continued its surprisingly strong start with the win over Michigan. The Scarlet Knights were expected to struggle this season as a new member of the Big Ten but have five wins and need only one more in their final six games to become bowl eligible. The schedule gets much tougher, starting with a trip to Ohio State in two weeks, but coach Kyle Flood is feeling good about his team and so are Rutgers fans, many of whom poured onto the field to celebrate the win over the Wolverines. If quarterback Gary Nova can limit mistakes as he did Saturday and avoid the interceptions that have plagued him in the past, that will help the Scarlet Knights be competitive the rest of the way.

Next: at Ohio State, Oct. 18.

WISCONSIN (3-2, 0-1)

Game: Northwestern 20, Wisconsin 14. Running back Melvin Gordon rushed for 259 yards on 27 carries and a touchdown, but turnovers and quarterback issues led to the Badgers' demise on Saturday at Wisconsin. Quarterbacks Joel Stave and Tanner McEvoy were ineffective against Northwestern's defense. Stave was 8-of-19 for 114 yards and one touchdown, but he threw three interceptions. McEvoy completed 4-of-10 passes for 24 yards and was intercepted once. Two of the interceptions came in the end zone to halt Wisconsin drives. Gordon accounted for 60 percent of the Badgers' 422 yards.

Takeaway: Wisconsin has lost four straight visits to Northwestern and subsequently dropped out of the Top 25 on Sunday. Running back Melvin Gordon now has three games with 200 or more yards rushing after running for 259 on Saturday, but the Badgers can't survive on his running alone. Quarterback play again was a problem Saturday. Joel Stave played for the first time this season after dealing with mental issues regarding his passing. Tanner McEvoy relieved Stave and also struggled. With a one-dimensional offense, the Badgers will face defenses stacked to stop the run the rest of the season unless they can find some semblance of a passing game.

Next: vs. Illinois, Oct. 11.

-----------------------------------------------

NCAAF Team Report - Illinois - NOTES, QUOTES

--Illinois lost quarterback Wes Lund for four to six weeks after he suffered a broken leg in Saturday's 38-27 loss to Purdue in Champaign, Ill.

Lunt leads the Big Ten with 313.8 passing yards per game. Senior Reilly O'Toole, who started two weeks ago at Nebraska when Lunt had a knee injury, will take over at quarterback.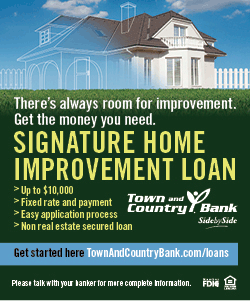 "I'm very disappointed for Wes, his family and the Fighting Illini family, but I know we all will respond to this situation in a positive way," Illinois coach Tim Beckman said in a statement. "He's having an outstanding season and we're very hopeful to have him back on the field for the final three games."

Lunt transferred from Oklahoma State to Illinois after his freshman season and sat out last season. In five games, Lunt has thrown 13 touchdown passes and three interceptions.

--Indiana running back Tevin Coleman extended two of the nation's longest active streaks with his seventh consecutive 100-yard rushing game and his 14th straight game with a touchdown.

Coleman rushed for 150 yards and a touchdown on 17 carries in Indiana's 49-24 nonconference victory over North Texas on Saturday in Bloomington, Ind.

The junior ranks second in the Big Ten with 168.2 yards per game, trailing only Wisconsin's Melvin Gordon.

--Nebraska running back Ameer Abdullah came into East Lansing, Mich., on Saturday night as the nation's leading rusher with 833 yards (166.6 yards per game) and left with only 45 more yards on 24 carries against Michigan State in the Cornhuskers' 27-22 loss.

Abdullah scored on two short runs in the fourth quarter to make it a close game, but the Heisman Trophy candidate and Nebraska's rushing attack (47 yards) was mostly stuffed the rest of the evening in an impressive performance by the Michigan State defense, which is giving up just 72 yards on the ground per game this season.

"We shut down the run about as well as we've stopped it against these guys and that was the key to the game," Michigan State defensive coordinator Pat Narduzzi said. "We made it into a passing game."

--Redshirt freshman safety Godwin Igwebuike made his first start a memorable and valuable one for Northwestern in a 20-14 victory over No. 17 Wisconsin on Saturday in Evanston, Ill.

Igwebuike started in place of Ibraheim Campbell, who was out with a hamstring injury, and intercepted three passes. Two came in the end zone to halt Wisconsin drives with 5:55 left and the last one in the final minute secured Northwestern's win.

Igwebuike also finished with eight tackles.

"I mean nobody saw it coming. I didn't even see it coming," Igwebuike said. "It really goes back to just preparation. I knew it was going to be my time to step it up this game with the injury to Ibraheim."

Igwebuike is the first Northwestern player with three interceptions in a game since Neil Little against Indiana in 1973.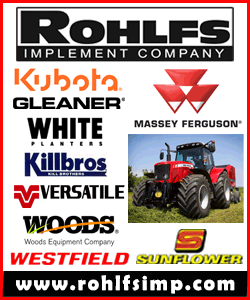 --Darrell Hazell picked up his first Big Ten victory in his second season as Purdue coach with a 38-27 win at Illinois on Saturday.

"I feel great for our players," Hazell said. "These guys work so hard. You feel their frustration after those last couple of losses. You want them to feel that success. We finally took that next step."

The former Ohio State assistant left Kent State two years ago to take the Purdue job.

"We haven't had a Big Ten win in so long," Purdue running back Akeem Hunt said. "For everyone to come together, to play well and coach well, it feels great."

QUOTE TO NOTE: "Football is a crazy, crazy game. Maybe that's why everybody loves it so much." -- Michigan State coach Mark Dantonio after the Spartans survived Nebraska's comeback bid Saturday night.

-----------------------------------------------

NCAAF Team Report - Illinois - STRATEGY AND PERSONNEL

FIVE BIGGEST TAKEAWAYS FROM WEEK 6 IN THE BIG TEN:

1. Northwestern was given up for dead three weeks ago but now finds itself atop the Big Ten West Division standings after an upset win over then-No. 17 Wisconsin in Saturday. With Nebraska losing at Michigan State, the West appears wide open. Northwestern, led by its defense, could be as capable as any team to make a run at the title.

2. Michigan State is the Big Ten's best team until proven otherwise. After the Spartans survived Nebraska's big fourth-quarter rally on Saturday night, the next real challenge on the schedule figures to be the Nov. 8 showdown with Ohio State in East Lansing. Michigan State appears to have the most balanced team in the conference.

3. Illinois and Michigan are in serious trouble. It's too early to talk about coaching changes, but unless the results improve, both schools will be looking by the end of the season to make a change. Losing at home to lowly Purdue is particularly devastating for Illinois, which hopes to improve to be at least a bowl qualifier this year. At the rate Michigan is going, a bowl appears doubtful. The Wolverines need four wins in their last six games to become eligible for the postseason.

4. Wisconsin is a disappointing 3-2 and struggling at quarterback. The Badgers fell out of the Top 25 after their 20-14 loss at Northwestern on Saturday. Running back Melvin Gordon had another great game with 259 rushing yards, but it's obvious that Wisconsin cannot rely solely on Gordon to be competitive the rest of the season.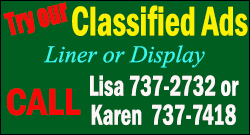 5. Rutgers is a surprising 5-1 after a 26-24 win over Michigan on Saturday in its first Big Ten home game. Quarterback Gary Nova is one of the better passers in the conference and could led the Scarlet Knights to a bowl game with one more win, but the rest of the schedule gets more challenging with upcoming trips to Ohio State, Nebraska and Michigan State and home games against Wisconsin, Indiana and Maryland.
[© 2014 Thomson Reuters. All rights reserved.]
Copyright 2014 Reuters. All rights reserved. This material may not be published, broadcast, rewritten or redistributed.