Sitting Marathon will test stamina of couch potatoes

Send a link to a friend Share
[October 10, 2014] MASON CITY – The Arlee Theater's sitting marathon this Friday will reward the best couch potato, as well as the person raising the most cash to help with the theater's Save Our Seats campaign.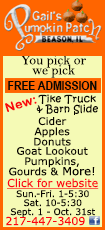 When the contest begins, a 1980s classic movie will start running and continue looping until there is only one person left sitting.

Now Arlee management is setting up a match-making service to connect participants and donors.

"We keep hearing of young people who want to participate in our Sitathon but need to find donors to help with the $100 registration fee," said John Maxson of the Arlee in Mason City. "We also know of folks who would be happy to donate toward the cause, and we want to help unite the two sides. If you wish to participate in the Sitathon vicariously through the adventures of another person, or if you want to see if you can be the last person sitting, please contact the Arlee at 217-482-9999 or 217-691-7229 and we will help match you with someone."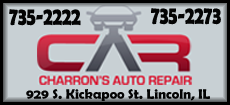 Proceeds of the event will help the one-screen Art Deco theater restore its 78-year-old seats. The Sitathon begins at 7 p.m. Oct. 10, and doors open at 6 p.m.. The winner will receive ten percent of the sitathon donations, so the more who enter, the bigger the purse. In addition, the person raising the most in donations for the contest will receive a nontransferable one-year pass to all Arlee movies and events.

Contestants will be allowed brief scheduled restroom breaks. They may sleep or even pass time with hand-held devices, as long as they are silenced and not used for videotaping. No outside food will be allowed, but the Arlee will provide all the free house popcorn and beverages that competitors wish to consume. Other Arlee snacks will be for sale, and Arlee volunteers will serve people where they sit.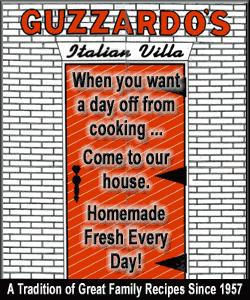 The Arlee specializes in affordable family entertainment and is run entirely by volunteers. It is not a 501c3 but is registered as a not-for-profit corporation owned by John and Gaye Maxson, who reopened it ten years ago with the help of family and friends.

They have been able to keep it open despite rising costs and Hollywood's switch to a pricey digital movie format. A year ago Arlee friends helped raise $42,500 in ten months in order to purchase a digital projector, replacing the functioning 35mm that had become obsolete.

In the spirit of the dance and pole-sitting marathons of the past, the Arlee is hosting this sitting contest over Columbus Day Weekend when many students are off from school. Registration costs $100 in seat sponsor donations.

Contestants may pay their own registration fee, although they are encouraged to get sponsors. For a registration and rules packet, visit the Arlee Theater at 139 S. Main St., Mason City 5:30 – 9 p.m. Friday through Monday or 12:30 – 4 p.m. Sunday, or click on coming attractions and then Sitathon at www.arleetheater.com.
[Gaye Maxson, Arelee Theater, Mason City]