South Dakota potatoes gifted to the Harvest of Talents
Send a link to a friend Share
[October 10, 2014] LINCOLN - After a two years absence, South Dakota red potatoes are scheduled to be available at the October 25th Harvest of Talents for World Hunger. A gift of the Maynard potato farm, the fifty pound bags of freshly dug potatoes have been delivered to Lincoln beginning in 1988 until 2012 (and again in 2013) when drought conditions devastated the South Dakota potato crop. This year's harvest appears to be more promising and 600 fifty pound bags are scheduled for delivery to the Lincoln hunger event, along with a limited number of twenty pound bags.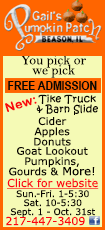 Karen Gerdts, wife of former Lincoln Christian Church Pastor, Tom Gerdts, is a member of the Maynard family and was instrumental in initiating the longstanding gift from the Maynard family to the Harvest of Talents ministry.

The Maynard potatoes will be offered for sale 50-pound and 20-pound bags. Order forms are available at Lincoln Christian Church, 204 North McLean Street, Lincoln, IL 62656. Checks may be made payable to Harvest of Talents and marked for potatoes.

Potatoes may be purchased for family use or may be designated for a charity such as the Logan County Food Pantry. Potatoes designated for donation will be delivered free of charge.



Potatoes may be picked up from Lincoln Christian Church during office business hours.

Since the potatoes have yet to be harvested an exact delivery date is not available for release.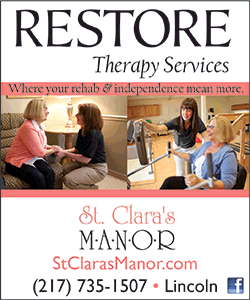 Anyone having questions may call the office of Lincoln Christian Church @217-732-7618.

The 3lst Annual Harvest of Talents for World Hunger, a unique ministry of the Lincoln church, opens at 7 a.m. on Saturday, Oct. 25, with the sale of homemade, fresh from the oven, cinnamon and caramel pecan rolls, and concludes with a 2 p.m. Auction. Sandwiched in between these times are the sale of hundreds of handmade items, areas for children, silent auctions, outside food booths and a vegetable soup luncheon. All proceeds from the Harvest are channeled through International Disaster Emergency Service to meet hunger needs worldwide.
[Patricia Snyder, Harvest of Talents, Lincoln Christian Church]