Lincoln Area YMCA October Notes
Send a link to a friend Share
[October 10, 2014] JR. BASKETBALL Register your 3.5 year old through 1st grade child today for YMCA Jr. Basketball through October 16. Children learn skills at weekly practices such as shooting, dribbling, passing, as well as promoting teamwork and sportsmanship. Games are played on Saturday mornings at the Y Activity Center on Wyatt Avenue while family watches and enjoys fellowship opportunities. Cost is $47 and must be a current year Y member (2014 membership is now reduced 50% beginning October 1-December 2014 and cost is $17.50).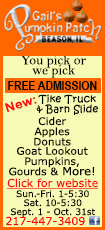 HARVEST OF TALENTS YMCA 5K RUN and/or 1 MILE FUN RUN/WALK
Join us on Saturday, October 25 for the Y Annual Harvest of Talent 5K run or the 1mile family fun run/walk. Register now through October 23 at the Y office. Event starts at 8:45 am at the corner of Hamilton and Pekin Streets. T-shirts are available for the first 75 registrants. Cost is $17 for 5k or $12 for the Fun Run/Walk, $40 Family of 3+, $125 per team (12 max.) Cost is $3 additional on day of race from 8-8:30 am.
KIDS RUN New this year! Any child 6-12 years old can compete in an exciting 1 mile run at the Harvest of Talents event on Saturday, October 25 beginning at 8:30 am. T-shirts are available for the first 20 registrants. Cost is $12 per runner through October 23 and $15 day of race. Location is at the corner of Hamilton and Pekin Streets. Enroll your child today for good exercise and great fun.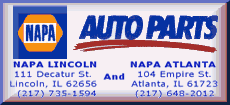 SCHOOL'S OUT FUN DAYS October offers a total of four YMCA Fun Days from 6:30 am-6:00 pm to children in Preschool - 6th grade at our Y Activity Center on days when school is not in session (October 10, 13, 24 and 31). Be sure to check your child's school calendar! Cost is $22 per day if your child is enrolled in the Y before and after school program or $25 per day for others. Children must bring a sack lunch. The deadline for "early" registration is two weeks prior to each fun day. Activities include recreational play and games, group learning, story time, art activities, character building lessons, and lots of hands-on fun! Enroll today while space is still available.
Y ART CLASSES Enroll your Kindergarten - 3rd grade child today for the 9:30-11: 00 am October 13 "Food Fun" class where kids will make masterpieces with food! Try marble painting with grapes, brush paint with celery, print paint with celery and so much more! Healthy fruit and veggies will be served. Deadline is October 6. "Halloween Fright" art class will be 9:30-11:00 am on Friday, October 31. Kids will enjoy making a variety of goblins such as ghosts, mummies, witches and cats, and will finish the class painting faces on pumpkins. Deadline is October 23. Cost for each art class is $10 (Y member) and $13 (non-member) through October 23 and increases $3 thereafter. Space is limited to 8 participants for each class.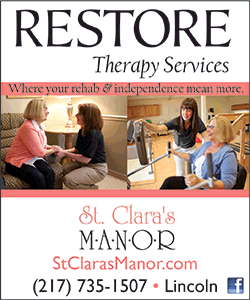 YMCA HALLOWEEN PARTY Want to tell ghost stories in a haunted house? Dress in your favorite Halloween costume and enjoy some "ghoulish" fun and "bone-chilling" games with friends. This party night is for kids in 1st - 6th grade on October 24 from 7-9 pm at the Y Activity Center. Cost is $10 for Y member and $13 for non-member if registered by October 20. Cost increases $3 thereafter.
BEFORE & AFTER SCHOOL YMCA offers Before & After School programs at District #27 schools, CEL, WLB/Zion Lutheran and Olympia South elementary schools. Visit www.lincolnymca.org for complete information on times, fees, locations and policies or call the Y office at 7735-3915. Registration forms and parent handbook can be downloaded.
[Jan Schacht, Executive Director, Lincoln area YMCA]
Click on the YMCA program guide at www.lincolnymca for full details on program times, locations, deadlines, and fees for the following recreational and instructional programs.