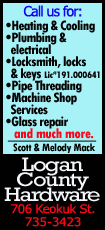 Paul wrote in his letter to the Galatians, that he was called by God. He said, "I want you to know, brothers, that the gospel I preached is not something that man made up. I did not receive it from any man, nor was I taught it; rather, I received it by revelation from Jesus Christ." (Galatians 1:11-12 NIV) After his conversion the Apostle spent time with Jesus, learned from Him and was called to preach the work of Christ on the cross. Paul was called to preach to the Gentiles (people who were not Jews) primarily and share the gospel with people around the world at that time.

There is little surprise that Paul learned to pray directly from Jesus because when Jesus was doing His earthly ministry He provided many examples of prayer in His own life. Jesus knew that to be effective in His life and ministry He must remain connected to His Father in heaven. There was no other way for Him to continue to receive the strength to become the one and only sacrifice acceptable to God the Father than to constantly be in communication with Him.

In His earthly ministry Jesus was constantly pressed by the throngs. He taught great crowds of people in addition to speaking individually to some. We see examples of Jesus withdrawing from the crowds to be alone to pray. One example was, "After leaving them, he went up on a mountainside to pray." (Mark 6:46 NIV) So we are encouraged to pray when we are alone and can hear the quiet voice of God providing encouragement, peace and instruction.


There are times in our lives that we encounter life-time events: Our marriages, the birth of our children, the death of a loved one, graduation from a school or university, or even around the communion table as we remember His death, burial and resurrection. That could be any event in our lives that are memorable and have great significance to us. Jesus provided a perfect example, "When all the people were being baptized, Jesus was baptized too. And as he was praying, heaven was opened." (Luke 21 NIV) A very significant time in His life was there in the Jordan River being baptized by John. As Jesus was praying He was given the affirmation from His Father in heaven in the form like as a dove descending on His head and telling Him that His Father was well pleased with Him.

When we pray at the end of the day we are sometimes tired and may realize the next morning that we fell asleep during our prayer the night before. It is difficult to stay awake for sure, but Luke wrote that even though Jesus was tired having spent a difficult day laboring in ministry, the relationship with His Father was so important to Him that, "One of those days Jesus went out to mountainside to pray, and spent the night praying to God." (Luke 6:12 NIV)

Our lives are full of distractions and we get side-tracked many times in things that are less important than more significant things in our lives. We have become a society of materialism and greed. The more we have, the more we want sometimes. Too many are willing to flutter away the time with their family in order to spend more time at their career. Households give up one parent to nurture the children in favor of two-parent workers to have a second, or third car, multiple televisions, a larger house, more materialistic "stuff" that will someday be nothing but rusty junk. Jesus contemplated the possibility of being derailed from the work He came to do. "Jesus, knowing that they intended to come and make him king by force, withdrew again to a mountain by himself." (John 6:15 NIV) Jesus had a mission to complete His work on the cross; He did not have time to be side-tracked even for a second to stop and be king.

[to top of second column]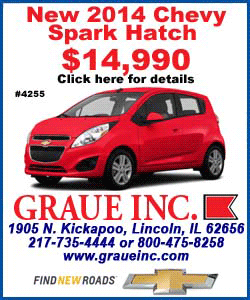 We are encouraged to pray even in our darkest hour. On the night that Jesus was betrayed by one of His own, He went with His Disciples to a garden to pray. "Going a little farther, he fell with his face to the ground and prayed, 'My Father, if it is possible, may this cup be taken from me. Yet not as I will, but as you will." (Matthew 26:39 NIV) Even when Jesus sensed that the cross was near, and knew that His death was imminent, He sincerely wanted the task to go away; but He quickly added that it was not His will that should prevail, but it was God's will that should continue. At that time in our lives, really the only thing we have is prayer.

Even that night in the garden Jesus had His friends with Him to surround Him with support. "He withdrew about a stone's throw beyond them, knelt down and prayed." (Luke 22:41 NIV) The intensity of Jesus' prayer and the stress that he felt caused sweat drops of blood to fall from His face. It was His darkest hour knowing the end was coming soon. All of creation had been distorted because of Adam and Eve's sin in a garden so many years past. All of creation depended on the work that Jesus was preparing to do on the cross as a sacrifice that would bring mankind back to a relationship with God. He had to do it, and there He was, with His friends at the last moment, praying to His Father in heaven.

Even as Jesus was dying, nailed on the cross, with His Blood running down the beam into the dirt below, the darkness had surrounded the hill outside of Jerusalem known as "the Skull." Mockers were still screaming around Him, naked on the cross He bore the sins of all mankind, using Himself as a sacrifice to redeem each of us from being assigned a deserving place in the lake of fire; He still found time to pray for mercy for others: "Jesus said, 'Father, forgive them, for they do not know what they are doing.' And they divided up his clothes by casting lots." (Luke 23:34 NIV)

In the last part of the first century the Church had been established. The Apostle John had been exiled to the Island of Patmos. He was given a great gift of a vision that God Himself allowed John to see. During John's message to the seven churches of Asia Minor, and to the believers everywhere John witnessed many wondrous sights. Among those sights John saw the Worthy Lamb (Jesus) who was worthy because He was the Lamb who was slain. Within that sight we are allowed to see something that John saw: There were heavenly beings "holding golden bowls full of incense, which are the prayers of the saints." (Revelation 5:8 NIV)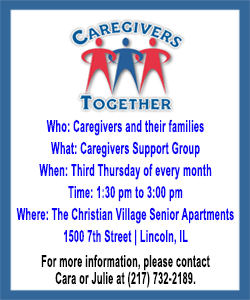 Our prayers have reached heaven and are sweet-smelling to God and the Worthy Lamb. "Always rejoice, constantly pray, in everything give thanks. For this is God's will for you in Christ Jesus." (1 Thessalonians 5:16-18)
[By JIM KILLEBREW]