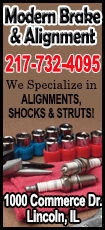 The events at the two Illinois Historic Preservation Agency sites are free.

Here are details:

August 17, 2 p.m., Vachel Lindsay Home

Sarah Henning, author of the full-length collection "A Sweeter Water" and the chapbook "To Speak of Dahlias." Henning has been praised for "edgy and haunted narratives" that ask questions "about the mysteries of body and spirit."

September 21, 2 p.m., Vachel Lindsay Home

Adam Clay and Ada Limón. Clay is the author of "A Hotel Lobby at the Edge of the World" and "The Wash." In the words of one critic, he writes about everyday things in a way that suggests "magic is hidden everywhere." Limon has written "Sharks in the River" and the prize-winning "This Big Fake World," which has been called "part domestic fairy tale, part urban grit."


October 28, 7 p.m., Old State Capitol

Poet Roger Reeves appears as the latest issue of the literary review Quiddity is released. Reeves is the author of "King Me," which has been called "muscular, gritty, at times confrontational, but always rooted in human interactions and emotional life." His work was included in the "Best New Poets 2009" anthology, and Reeves received a 2013 NEA fellowship.
November 9, Vachel Lindsay Home, 2 p.m.

Jim Moore, author of eight poetry collections and the upcoming career retrospective "Underground: New and Selected Poems." He is the recipient of a Guggenheim Fellowship and a McKnight Foundation Fellowship. The New York Times says his "poems are an artful amalgam of humor and fierce attention."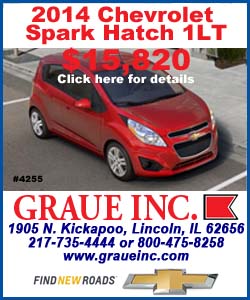 December 14, Vachel Lindsay Home, 2 p.m.

The "Fishbowl Open Mic" event gives Springfield-area writers a chance to share their latest work. Poets will be chosen randomly from a fishbowl and face a strict five-minute limit. Approximately 11 spots are available.

The Vachel Lindsay Home State Historic Site, operated by the Illinois Historic Preservation Agency, is open Tuesday through Saturday from 10 a.m. to 4 p.m. for free public tours. After Labor Day, its hours will be 1-5 p.m. Wednesday through Saturday.

The home, located at 603 South Fifth Street in Springfield, was built about 1850. Poet, author and artist Nicholas Vachel Lindsay was born there in 1879 and died there in 1931.

The Old State Capitol State Historic Site recreates Illinois' fifth capitol building, where Abraham Lincoln served as a legislator, delivered his famous "House Divided" speech and ran his transition after being elected president.
[Text received; CHRIS WILLIS, ILLINOIS HISTORIC PRESERVATION AGENCY]