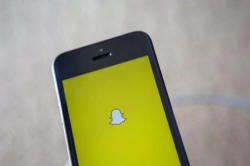 Snapchat blames third-party apps for any leaked photos
Send a link to a friend Share
[October 11, 2014] By Alexei Oreskovic

SAN FRANCISCO (Reuters) - Mobile messaging company Snapchat blamed third-party software apps for possible security lapses that may have led to its users' private photos being at risk of online publication by hackers.
A file containing at least 100,000 Snapchat photos has been collected by hackers who were preparing to publish them online, according to a report on the Business Insider blog. Snapchat lets users send photos and videos that disappear in seconds.

"We can confirm that Snapchat servers were never breached and were not the source of these leaks," the company said in an emailed statement.

Users were "allegedly victimized by their use of third-party apps to send and receive Snaps, a practice that we expressly prohibit in our terms of use precisely because they compromise our users' security."

A Snapchat representative noted the company's statement was based on reports of leaked photos, and that it could not verify whether hackers had breached third-party software containing stolen Snapchat photos.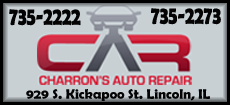 Snapchat, one of a crop of new apps that compete with Twitter Inc and Facebook Inc, is popular among teenagers. Some media reports raised concerns that the hackers' file could contain nude "selfie" pictures of teens who expected the photos to be deleted.

Leaked photos could also become problematic for Snapchat, which has faced criticism over privacy practices. It is now raising money in a funding round that would give it a $10 billion valuation, according to reports.

Reuters was unable to verify whether any Snapchat photos had been posted online.

According to Business Insider, hackers may have obtained the photos by breaching third-party services that allow consumers to save the Snapchat photos they receive. Users of the online forum 4Chan downloaded the files and are creating a searchable database of the stolen photos, the report said.

[to top of second column]
Tal Klein, a vice president at cloud security firm Adallom, said he could not rule out the possibility that the entire incident was a hoax.

He noted that some of the purported Snapchat photos posted on 4Chan had digital signatures that matched his firm's database of stolen images previously circulated online.

That suggests the episode could be fictitious, or that the supposed cache of new photos was a collection of previously stolen Snapchat images aggregated by hackers, said Klein.

The potential publishing of private Snapchat photos comes shortly after nude pictures of actress Jennifer Lawrence and images purporting to be of dozens of other actresses were posted on 4Chan. Media reports said Apple Incís iCloud accounts had apparently been hacked to obtain the photos.

In May, Snapchat settled charges with U.S. regulators accusing it of deceiving customers by promising that photos on its service disappeared forever. According to the Federal Trade Commission, photos sent on Snapchat could be saved using several methods.

(Reporting by Alexei Oreskovic; editing by Matthew Lewis)
[© 2014 Thomson Reuters. All rights reserved.]
Copyright 2014 Reuters. All rights reserved. This material may not be published, broadcast, rewritten or redistributed.