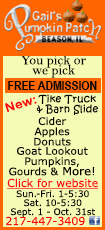 A new analysis of tens of thousands of human genomes identified six new genetic variants associated with habitual coffee drinking that may help explain why individuals respond differently to coffee.

"Like previous genetic analyses of smoking and alcohol consumption, this research serves as an example of how genetics can influence some types of habitual behavior," senior author Daniel Chasman, associate professor at Brigham and Women's Hospital, said in a statement.

The researchers combined data from 28 studies of more than 120,000 regular coffee drinkers. Using self-reported coffee consumption in cups per day and gene mapping, they looked for versions of genes that regular coffee drinkers had in common.

In addition to two genes that had already been linked to caffeine metabolism, they discovered two more locations in the genome tied to the way the body processes caffeine.

Another two variants they pinpointed may influence the rewarding effects of caffeine in the brain.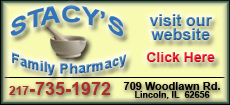 Still another two new variants may be involved in sugar and fat metabolism.

People with gene variants for increased caffeine metabolism may tend to drink more coffee because their bodies process it more quickly, the authors write in Molecular Psychiatry.

"Many of us might know this already but there are obviously differences in how we respond to coffee," said Dr. Marilyn Cornelis of the Harvard School of Public Health in Boston, lead author of the study. "Some can handle four cups, and others can only handle one."

Pinpointing the exact genes involved has been difficult, Cornelis told Reuters Health by phone.

Six of the eight gene variants correspond specifically to caffeine, not to coffee, she said. That makes sense since coffee is the main source of caffeine in the diet, she said.

Genes aren't the only factors that go into coffee consumption, though. Social and environmental influences are important too.

"You need to consider that these genes have very small effects," she said.

If an individual has all eight gene variants pointing to habitual coffee consumption, that would still only explain an additional half a cup to one cup of coffee per day, she said.

"The maximum effect we can identify is about one cup," Cornelis said.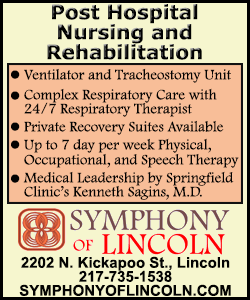 And although it's relatively easy for people to recall how many cups of coffee they usually have each day, the definition of a "cup" and the caffeine content of different coffee drinks can vary, she noted.

In the future, knowing our genetic relationship with coffee could lead to individualized guidance on how much we should be drinking per day, Cornelis said.

But first we would need to know the healthiest amount of coffee to drink.

"Some people may get agitated or have difficulty sleeping if they consume too much caffeine and then reduce their intake to develop a coffee drinking habit that balances pleasant and unpleasant effects of caffeine," said another of the study's authors, Rob M. van Dam of the National University of Singapore's school of public health and National University Health System in Singapore.

"This suggests that there may not be an optimal amount of caffeine that can be recommended to everyone, but that people should monitor their response to caffeine and cut down on their consumption if they experience unpleasant effects," said van Dam.

In some research, coffee has been linked to protection against certain health problems, and in others it was tied to adverse effects.

Drinking coffee has been associated with lower risk of Parkinson's disease, liver disease and type 2 diabetes, but its effects on cancer development, heart health and birth outcomes are still controversial, the authors write.
So a genetic profile that reveals how much coffee a person can drink, or is likely to drink still doesn't tell us how much they ought to drink, they caution.

"If you were to tell people their genotype and tell them that they can metabolize caffeine quicker, they could drink more," Cornelis said. "The question is, at this stage we don't know what kind of guidance we would give them."

SOURCE: http://bit.ly/1oQWG4r Molecular Psychiatry, online October 7, 2014.
[© 2014 Thomson Reuters. All rights reserved.]
Copyright 2014 Reuters. All rights reserved. This material may not be published, broadcast, rewritten or redistributed.