Prayer service held in Indiana for American held by Islamic State
Send a link to a friend Share
[October 11, 2014] By Susan Guyett

PLAINFIELD Ind. (Reuters) - Family and friends of Abdul-Rahman Kassig held a prayer service on Friday for the U.S. humanitarian worker held hostage by Islamic State militants, expressing hope he will survive his ordeal and lauding his willingness to help others even in the face of danger.
Kassig, a 26-year-old from Indiana formerly known as Peter Kassig, was threatened in a video issued last week by Islamic State that showed the beheading of British aid worker Alan Henning, 47.

About 100 people attended the service for Kassig in the town of Plainfield, near Indiana's capital Indianapolis.

"I have faith that he will feel the strength of these prayers and receive blessings from them," his mother, Paula Kassig, said during a program honoring his work held after a weekly prayer service at the Islamic Society of North America.

"I do remain hopeful," added Joe Degas, 29, a Louisville attorney and friend of Kassig. "You have to."

Kassig's parents have said through a spokesperson their son was taken captive on his way to the eastern Syrian city of Deir al-Zor on Oct. 1, 2013.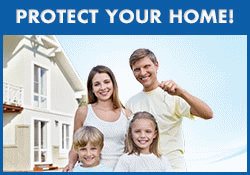 He was doing humanitarian work through Special Emergency Response and Assistance, an organization he founded in 2012 to help refugees from Syria, the family has said.

Sam Pollon, 26, and his wife Sarah Pollon of Louisville, who attended Hanover College in southern Indiana with Kassig, said they knew there was something different about him from the day they met.

Kassig would run into a fire to see who he could help as others made an orderly exit, Sam Pollon said after the service.

"I thank God that there are people like that," Pollon said.

[to top of second column]
"We always say he never does anything half heartedly," Sarah Pollon added. "Everything was all-in or nothing, and he always wanted to help people."

Kassig's first name was Peter before he converted to Islam while in captivity, the family spokesperson said.

A prayer vigil drawing nearly 250 people was held for Kassig on Wednesday in Indianapolis on the campus of Butler University, which he had attended.

Henning's beheading was the fourth such killing of a Westerner by Islamic State, following the deaths of two U.S. journalists and another British aid worker.

(Reporting by Susan Guyett; Editing by Brendan O'Brien and Will Dunham)
[© 2014 Thomson Reuters. All rights reserved.]
Copyright 2014 Reuters. All rights reserved. This material may not be published, broadcast, rewritten or redistributed.