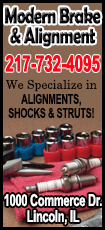 The move came as barriers to gay marriage fell state by state this week and followed days of back-and-forth federal court actions that could soon see legal weddings for same-sex couples extended to 35 states.

The U.S. Supreme Court removed a temporary hold it imposed earlier in the week in Idaho's case, giving a green light for same-sex nuptials in the mountainous state.

Susan Petersen, clerk of Latah County in northwest Idaho which includes the college town of Moscow, said she issued her first license to a lesbian couple after getting guidance from county legal advisers.

But there was no immediate word on whether permits were being issued elsewhere in the state. A spokesman for Idaho's attorney general said officials were awaiting a mandate from the 9th U.S. Circuit Court of Appeals to proceed.

The state's Republican governor, C.L. "Butch" Otter, said the move to allow gay marriage ran "contrary to the values of most Idahoans" and undermined fundamental states' rights.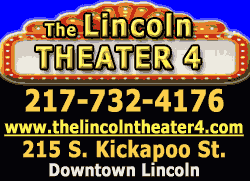 "But we are a nation of laws," Otter said in a statement. "Idaho now should proceed with civility and in an orderly manner to comply with any forthcoming order from the 9th Circuit."

The 9th Circuit, which has jurisdiction over much of the western United States, overturned gay marriage bans in Idaho and Nevada on Tuesday, although the Idaho ruling was briefly put on hold by the U.S. Supreme Court at the state's request.

Nevada, where officials indicated they were ready to embrace same-sex matrimony, began issuing marriage licenses to gay couples on Thursday.

'EMOTIONAL ROLLER COASTER'

Ty Carson, 41 of Boise, said she hoped soon to marry her partner of 16 years, with whom she has three children, even as the late afternoon timing of the decision meant couples might have to wait until Tuesday to wed, after a long holiday weekend.

"We've been here before," Carson said. "The reason we're going through this emotional roller coaster is so that our kids can one day laugh about how this used to be against the law."

The U.S. Supreme Court action on Friday capped a week in which its nine justices played a crucial role in paving the way for gay marriage in up to 11 states where it was previously illegal.

[to top of second column]
On Monday, the justices declined to hear appeals in seven different cases, leaving intact other regional appeals court rulings that struck down gay marriage prohibitions in five states, and could indirectly impact six more.

In North Carolina, U.S. District Judge Max Cogburn knocked down that state's ban, saying in his ruling that it was neither a political nor a moral issue.

"It is a legal issue and it is clear as a matter of what is now settled law," Cogburn wrote.

North Carolina's Republican Governor, Pat McCrory, said the administration will execute the court's order, and at least one county office said they will issue licenses on Friday.

Drew Reisinger, the Buncombe County Register of Deeds, said it was an honor to acknowledge "the full equality and humanity" of those seeking to marry, and he said his office will stay open late on Friday to meet the expected demand.

(Reporting by Lawrence Hurley in Washington and Laura Zuckerman in Jackson, Wyoming; Additional reporting by Colleen Jenkins in Charleston; Writing by Daniel Wallis; Editing by Kevin Drawbaugh, Marguerita Choy and Sandra Maler)
[© 2014 Thomson Reuters. All rights reserved.]
Copyright 2014 Reuters. All rights reserved. This material may not be published, broadcast, rewritten or redistributed.