Airline and hospital officials said a Delta Air Lines plane was held at McCarran International Airport, but it turned out to be a false alarm and an all-clear was issued. A Delta spokesman said the concerns arose after a passenger on the flight from New York's John F. Kennedy International Airport reported feeling unwell.

It was the latest Ebola scare involving aircraft in the past week, which have been reported by U.S. media. On Wednesday, a passenger on board a U.S. Airways flight from Philadelphia said he had Ebola.

Officials in the Dominican Republic investigated and cleared the aircraft, the airline said. Video from a passenger showed officials in blue-colored protective suits boarding the plane after landing and escorting a man off. The same day, an American Airlines plane made an unscheduled landing in Midland, Texas, after a woman vomited on board.

Health officials in protective clothing removed passengers from a plane in Newark, New Jersey, on Saturday over fears a Liberian man and his daughter who were on board were showing symptoms.

These and a rash of incidents in countries from Macedonia to the Czech Republic to Brazil worry doctors and emergency medical professionals about available resources.


"If this really becomes a widespread Ebola panic, and EMS crews are getting 50 Ebola false alarms a day, the system will become seriously overextended, " said Dr. Peter Taillac, professor of emergency medicine at the University of Utah School of Medicine. "The response will be worse than the reality."

Airline stocks fell after initial reports of the Las Vegas incident. Delta Air Lines Inc was down 1.7 percent; Southwest Airlines fell 1.8 percent, and United Continental Holdings lost 2.5 percent. A Thomson Reuters index of U.S. airline companies .TRXFLDUSPARLI fell 2.1 percent.

The death this week of the first person diagnosed with Ebola in the United States and the hospitalization in Spain of a nurse who was the first to contract the virus outside West Africa have changed the perception of Ebola to a global threat from what had been seen as a problem for poor West African countries.

A study last month by the U.S. Centers for Disease Control and Prevention (CDC) projected there could be as many as 1.4 million cases of Ebola in West Africa by mid January.

Liberian Thomas Eric Duncan, who flew on commercial planes from his home country to Dallas in late September, died of Ebola on Wednesday morning. His body has been cremated, Texas health officials said on Friday.

Growing awareness of the disease and accompanying fears have led to several people being tested as a precaution.

Doctors in Macedonia have "serious indications" that alcohol, not Ebola, may have killed a British man visiting the Balkan country, a senior health official said.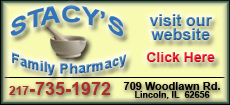 Brazil's health minister said doctors were testing a man who arrived Sept. 19 from Guinea but he was "in good shape" and his slight fever has subsided. Tests showed a hospitalized Czech man, who had recently traveled to Liberia, does not have Ebola, officials said.

Seven more people in Spain were admitted to the hospital where the nurse, Teresa Romero, lay seriously ill. Romero contracted the virus from a priest who was repatriated from West Africa and died. A hospital spokeswoman said 14 people were now under observation or being treated, including Romero's husband.

U.S. BOOSTS FUND FOR WEST AFRICA

U.S. lawmakers have agreed to use $750 million in war funds to fight Ebola in West Africa.

Even though the European Union and the United States said they were focused on ramping up efforts to fight the disease at its source in West Africa, U.N. Deputy Secretary-General Jan Eliasson said response to a $1 billion funding appeal had been slow. Eliasson said many more trained healthcare personnel were needed to tackle the crisis in Liberia, Sierra Leone and Guinea, which have been hardest hit by the epidemic. Eliasson said the appeal has only been 25 percent funded.

[to top of second column]
"It is the most extraordinary challenge that the world could possibly face," said Dr. David Nabarro, who is heading the U.N. response to the Ebola epidemic. "You sometimes see films about this sort of thing and you imagine how could such a thing happen. This is more extreme than any film I have ever seen."

European Union health ministers called an extraordinary meeting for Brussels on Oct. 16 and said they would discuss bolstering airport procedures to better screen passengers arriving from countries affected by the disease.

"The goal is to further increase the ability to respond to the ongoing epidemic and further reduce the risk of contagion in Europe," said a statement from Italy, which holds the rotating EU presidency.

The Ebola virus causes hemorrhagic fever and is spread through direct contact with body fluids from an infected person, who would suffer severe bouts of vomiting and diarrhea.

In Washington, Republican U.S. Senator James Inhofe said he had approved a shift of $750 million in Defense Department war funds to fight Ebola in West Africa, lifting the final objections to that amount in Congress.

Passenger screening and flight restrictions were discussed at a congressional hearing on the response to Ebola, held near the main international airport in Dallas.

Dr. Toby Merlin, a preparedness official at the U.S. Centers for Disease Control and Prevention, said inhibiting flights would prevent aid and medical care from reaching the worst hit countries.

"We need uninhibited travel," Merlin said. "If that doesn't happen, there will be 400,000 to 1 million new cases" if Ebola is not controlled.


The World Health Organization on Friday updated its death toll for the worst Ebola outbreak on record to 4,033 people out of 8,399 confirmed, probable, and suspected cases in seven countries by the end of Oct. 8.

The death toll includes 2,316 in Liberia, 930 in Sierra Leone, 778 in Guinea, eight in Nigeria and 1 in the United States. An unrelated Ebola outbreak in Democratic Republic of the Congo has killed 43 people.

California-based Mapp Biopharmaceutical Inc is making progress in efforts to boost production of the experimental Ebola treatment ZMapp, the company said.

Cocoa futures on ICE rallied more than 3 percent on Friday as worries intensified over the potential impact of Ebola on supplies from West Africa.

(Reporting by Sonya Dowsett in Madrid, Michelle Nichols at the United Nations, David lawder in Washington, Steve Scherer in Rome, Tom Miles in Geneva and Sharon Begley in New York, Marice Richter in Dallas; Writing by Grant McCool; Editing by Peter Henderson, Toni Reinhold)
[© 2014 Thomson Reuters. All rights reserved.]
Copyright 2014 Reuters. All rights reserved. This material may not be published, broadcast, rewritten or redistributed.