Protests escalated late last month, after Beijing's decision on August 31 to impose conditions for nominations that would effectively stop pro-democracy candidates from contesting an election of the city's chief executive set for 2017.

The occupation movement suffered a noticeable dip in support over the past week, but strong crowds of over ten thousand returned on Friday evening for a series of rallies in the former British colony.

By Saturday afternoon many protesters were coming back again to join the stalwarts who had camped overnight.

"Hong Kong is my home, we are fighting for Hong Kong's future, our future," Lawrence Chan, a 23 year-old media studies student, who has participated in the protests from the outset, told Reuters.

Hong Kong Chief Secretary Carrie Lam said on Thursday that the government had called off talks with the students because of their persistent calls to escalate action.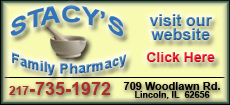 "It seems like they (the government) don't want to (have a) conversation with us. But I think this amount of people shows that we really want to solve the problem with the government," said Kiki Choi, a 25-year-old art teacher among the protesters.

Since taking to the streets around two weeks ago, the activists have blockaded major roads around the government precinct in Admiralty, as well as the shopping districts of Central and Causeway Bay.

At Friday's rallies, protest leaders urged demonstrators to prepare for a protracted struggle instead of expanding the protests geographically. The protests have led to some resentment among the public due to the resulting traffic jams and loss of business.

It was unclear how long Hong Kong authorities will tolerate the occupation or how the standoff might be resolved. For now, however, the police presence remains thin with authorities seemingly reluctant to risk fresh flare-ups.

Riot police had cracked down on protesters massing near the government headquarters on Sept. 28, but the authorities have taken a softer line since.

Over one hundred colorful tents were sprinkled across the eight-lane Harcourt Road highway, among scores of red and blue portable marquees serving as supply and first aid stations; stocked with water, biscuits, noodles and cereals.

"We have tents here to show our determination that we're prepared for a long term occupation," said Benny Tai, one of the leaders of the movement, emerging bleary-eyed on Saturday morning from a tent pitched outside the Hong Kong government's headquarters.

Scores of people ran a marathon in support of the students early on Saturday, and bridges remained festooned with umbrellas, protest art demanding full democracy and satirical images lampooning Leung Chun-ying, the city's Beijing-backed leader.

[to top of second column]
The 'Occupy Central' protests, an idea conceived over a year ago referring to the Central business district, have presented Beijing with one of its biggest political challenges since it crushed pro-democracy demonstrations in and around Tiananmen Square in the Chinese capital in 1989.
NO SIMPLE WAY OUT

In the first direct public comments by a senior Chinese leader in response to the protests, Premier Li Keqiang said Hong Kong authorities had the ability to protect the city's economic prosperity and social stability.

"Maintaining the long-term prosperity and stability of Hong Kong is not only in China's interests but is mostly in the interests of the people of Hong Kong," Li said in Germany on Friday.

Since Britain handed back control in 1997, China has ruled Hong Kong through a "one country, two systems" formula which allows wide-ranging autonomy and freedoms not enjoyed on the mainland and specifies universal suffrage as an eventual goal.

The Communist Party leadership has dismissed the Hong Kong protests as illegal and has left Leung to find a solution.

Beijing fears that calls for democracy in Hong Kong could spread to the mainland, with China already facing separatist unrest in far-flung Tibet and Xinjiang.

Leung has so far ignored protesters demands for full democracy and their calls for him to quit. Earlier this week, some lawmakers demanded that anti-graft officers investigate a $6.4 million business payout to Leung, while in office.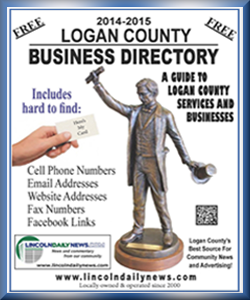 The leader of Hong Kong's largest pro-Beijing political party, Tam Yiu-chung, conceded after a late meeting with Leung that while the protests should be cleared as soon as possible: "It is not a simple thing and it is not a ripe time now."

(Additional reporting by Clare Baldwin; Writing by James Pomfret; Editing by Simon Cameron-Moore)
[© 2014 Thomson Reuters. All rights reserved.]
Copyright 2014 Reuters. All rights reserved. This material may not be published, broadcast, rewritten or redistributed.