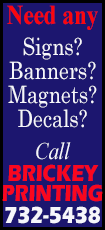 Metelko huddled with his teammates after the game, he stopped for the obligatory pictures with the 10 other seniors who make up the class of 2015, and he hugged his friends and family.
But Meltelko lingered long after everyone else had left Handlin Field after the Railer's final loss of the season.
Metelko, the Lincoln's senior running back, seemed to not want it all to end.
When he finally, begrudgingly walked off the high school football field; it was all over.
"It hasn't hit me yet. But I am sure it will soon," Metelko said Friday night as he fought back his emotions. "It'll probably be (Saturday,) I will wake up and think about going to football practice and realize that I don't have to; that I can't."
Metelko ended his high school career with a two yard touchdown run in the Railers' 47-14 loss to Springfield's Lanphier High School.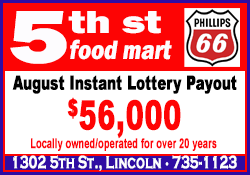 "We're a scrappy group and we (had) a lot of potential, Metelko said about the Railers' senior class. "I will remember them as brothers and how talented we could have been."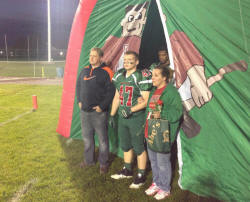 Senior linebacker Griffin Pollock was speechless after the game.
The stocky, tough-nosed defensive leader fought back tears when he talked about his last game.
"I didn't think it would end like this," Pollock said. "I thought it would be a lot better than it is."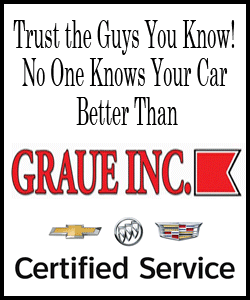 Pollock played at Lincoln High School for four years, but admitted he never thought about the end until about 30 minutes before Friday's kickoff.
"That kicked-in right when I came out here, before the game to warm up," Pollock said with a sad shrug. "I just took a deep breath and tried to get my teammates ready."
Perhaps it was the emotion, but certainly Lanphier's dominant offense played a role, as the Lions rolled to an easy victory.
Lanphier was up 40-0 in the second quarter, but Lincoln scored one touchdown before halftime and another in the fourth quarter to close the gap.
The loss ended Lincoln's season at 0-9 for the second year in a row.
Lanphier finishes the 2014 campaign at 4-5.
Neither team will play again this year; it takes five wins just to be playoff eligible.
For Lincoln's underclassmen, Railer Head Coach Andy McDonald said they'll get to work in the next week or so for next season.
For Metelko, and the rest of the seniors, they'll have memories.
"I'm going to remember the practices," Metelko added late Friday night. "And you always remember your last game."