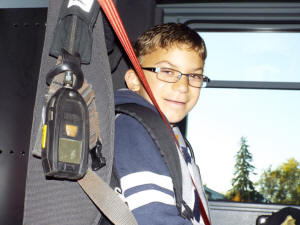 Evan Crawford rides to school in a fire truck
Send a link to a friend Share
[October 23, 2014] LINCOLN - This week it was Evan Crawford who had the distinct pleasure of being driven to school in one of the city of Lincoln fire trucks.
Evan is in the second grade at Zion Lutheran School and is the son of Steve and Paula Crawford of Lincoln.

Evan won the ride to school through the city fire department's annual Fire Safety and Prevention poster contest. His poster won out over a total of 145 second grade entries this year.

In his poster, Evan addresses one very important rule to surviving a fire and also to being accountable and responsible. When a fire occurs in the home, it is imperative that everyone get out. When there are children involved, a big concern for mom and dad is are their kidsí safe, or are they still inside the burning house.

While the fire department tells us never to go back inside a burning house, parents will more times than not, ignore that rule if they believe they have children still trapped inside.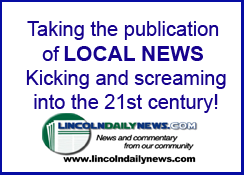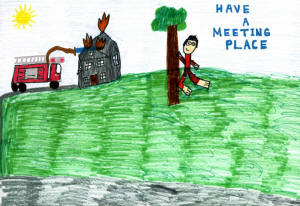 Families are encouraged to have a plan for a fire emergency that includes a central meeting place for everyone. When discussing this, everyone should agree on where that place will be, and in their fire drills at home, they should practice getting out of the house and going to that special location.

In Evanís poster, he shows a drawing of himself touching a tree quite a distance from his burning home. The drawing proves that Evan knows what to do if his house catches fire and assures his parents that he will take the proper action should such an event occur.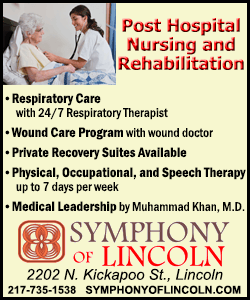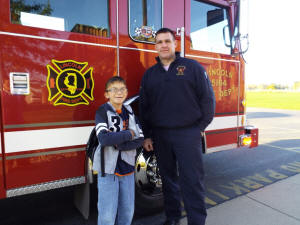 Monday morning when a fire truck arrived at Evanís home, he was very excited about getting to take this special trip. He said he had never ridden in a fire truck, so he was looking forward to it. Evan was driven to school by Lincoln firefighters Ty Johnson and Chris Harding in truck 5104.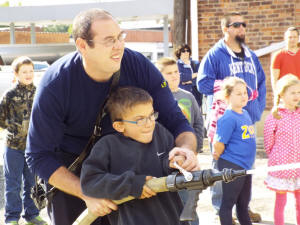 This year, Evan has had a lot of experience with the fire department in Lincoln. It was his school that was invited to attend the pancake breakfast with the firefighters on October 9th. During that visit, the kids were given a tour of the entire fire station. They also got to experience what it is like to be a firefighter by using the fire house to put out flames in the department's squirt house.
[Nila Smith]