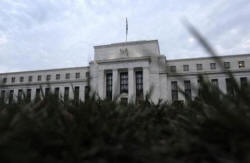 Worried on low inflation, Fed seen offering soothing words
Send a link to a friend Share
[October 27, 2014] By Jonathan Spicer

NEW YORK (Reuters) - The U.S. Federal Reserve this week will likely reinforce its stated willingness to wait a long while before hiking interest rates after a volatile month in financial markets that saw some measures of inflation expectations drop worryingly low.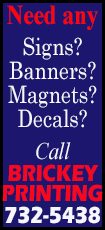 The reassurance will be all the more necessary given that the U.S. central bank is all but certain to announce the end of its massive bond-buying stimulus when it wraps up a two-day meeting on Wednesday.

With U.S. inflation weak, the European economy stumbling and the dollar on the rise, the big question is to what extent Fed officials acknowledge risks to their expectations that the U.S. recovery will continue to strengthen and allow them to raise rates around the middle of next year.

The "overall tone of the communique should feel dovish as the Fed counters the implied tightening in monetary conditions resulting from the strong dollar and leans against the potential fallout from the current global growth slowdown and disinflationary impulse," TD Securities economist Millan Mulraine wrote in a client note.

The Fed will issue a policy statement at 2 p.m. on Wednesday. It will not update economic forecasts or rate projections, and Fed Chair Janet Yellen is not scheduled to address the media, leaving investors to scour the statement for clues on the direction of policy.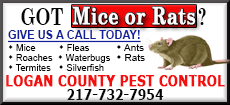 Here are the key things to watch for:

TIMING OF TIGHTENING

Several Fed officials want to stand by a pledge they will not hike rates for a "considerable time," especially after the wild ride in financial markets that hit stocks and depressed market-based measures of inflation.

Still others, such as Boston Fed President Eric Rosengren, want to drop any reference to time and instead reinforce that any policy change will depend on economic data.

The Fed needs to fiddle with the language one way or another to drop a reference to asset purchases. While investors are now betting a rate rise won't come until late next year, many Fed officials have said they are still eyeing a mid-2015 rate hike.

HOW ELSE MIGHT THE LANGUAGE CHANGE?

The U.S. unemployment rate has fallen to 5.9 percent and economic growth is expected to run at a respectable 3 percent in the second half of this year and next, a strong domestic picture that has the Fed preparing to tighten policy.

But with Europe and Japan skating near recession, growth in China slowing, and the dollar strengthening, concerns have grown that U.S. inflation will not continue to edge toward the Fed's 2 percent goal.

The Fed could flag the risk that inflation might remain below target for longer than previously thought. In another move that would be interpreted as dovish, it could also highlight the threat that a global slowdown could pose to U.S. growth.

[to top of second column]
On the other hand, the swift decline in the jobless rate raises the question of whether the Fed will soften its view that there is "significant" underutilization of labor resources.

BOND-BUYING SHELVED BUT WITHIN REACH

Despite a suggestion by St. Louis Fed President James Bullard to keep buying bonds through year end, the Fed is very likely to announce an end to its third round of asset purchases.

The policy statement, however, could highlight the Fed's willingness to re-start the program if needed. John Williams, head of the San Francisco Fed, told Reuters this month he would be open to another round of buying if the economic outlook changed "significantly," with inflation too low.

A THIRD DISSENT?

A wild card is the possibility that Loretta Mester, head of the Cleveland Fed, dissents against the policy statement. A first-time voter on policy this year, she has backed Yellen so far but in recent speeches has urged the Fed to overhaul its guidance on when rates will rise to focus more on conditions and less on timing.

Philadelphia Fed President Charles Plosser and Richard Fisher of the Dallas Fed, both hawkish officials growing anxious to raise rates, dissented against the Fed's September policy decision. A third dissent would suggest Yellen's support is slipping within the policy-setting committee.

(Reporting by Jonathan Spicer; Editing by Andrea Ricci)
[© 2014 Thomson Reuters. All rights reserved.]
Copyright 2014 Reuters. All rights reserved. This material may not be published, broadcast, rewritten or redistributed.