Fourth-Quarter Rally Lifts No. 9 Redbirds To 21-7 Win
Send a link to a friend Share
[October 27, 2014] NORMAL - In a defensive slugfest, No. 9 Illinois State (7-0, 4-0 MVFC) turned momentum gained from a third-quarter defensive stop into a fourth-quarter go-ahead touchdown, lifting the Redbirds to a 21-7 victory over Missouri State (4-4, 1-3 MVFC) Saturday night at Hancock Stadium in front of a crowd of 10,164.
ISU improved to 7-0, the schoolís best start to a season since 1932, and extended its home winning streak to 10 games in a row since Hancock Stadium was renovated.

Junior transfer quarterback Tre Roberson capped an eight-play, 80-yard, fourth-quarter drive with a 7-yard rushing touchdown to secure the Redbirds victory. Roberson finished with 169 yards passing, with two touchdowns and no interceptions. He added 85 rushing yards and one touchdown to his productive night. Walter Payton Award Watch List member Marshaun Coprich powered his way to his seventh-consecutive 100-plus yard rushing game, running for 148 yards on 31 carries.

The Redbird offense exploded out of the gate with an 85-yard opening scoring drive that ended with a 28-yard passing touchdown from Roberson to Scott Kuehn. Roberson split the Bearsí double-coverage on a deep post route to Kuehn, who hauled in his third-career touchdown and his second of the season. The subsequent extra point was missed wide left, giving ISU a 6-0 lead.

A promising opening drive by Missouri State stalled at the 35-yard line. Three straight 15-plus yard plays from scrimmage were spoiled by a personal foul penalty against the Bears. After the first two drives, the rest of the first half was highlighted by tough defense from both squads. In the second quarter, the Bearsí 36-yard field goal attempt was blocked by junior defensive end Teddy Corwin and ISU eventually took a 6-0 lead into the locker room at halftime.

Missouri State came out hot on its first possession of the second half with a 10-play, 90-yard scoring drive, capped off by a 30-yard passing touchdown from Kierra Harris to Deion Holliman. Hollimanís first reception of the year gave the Bears a 7-6 lead. The turning point of the game came with less than two minutes remaining in the third quarter, when the Bears drove to the ISU 29-yard line and looked to be on the verge of adding to their one-point lead. Senior defensive lineman Bradon Prate sacked Harris to force a third-and-long, which the Bears failed to convert.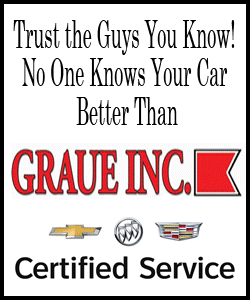 The Redbirds took over and on the ensuing drive, a 15-yard personal foul penalty against the Bears and completions of 21 and 23 yards from Roberson to senior Cameron Meredith set up Robersonís go-ahead touchdown with 12:14 remaining. The pair also connected on a pass for the two-point conversion to give ISU a 14-7 lead. ISUís defense forced a three-and-out on the next drive and the Redbird offense added some insurance with a two-yard passing touchdown from Roberson to senior tight end James OíShaughnessy to give the Redbirds a 21-7 lead.

With their undefeated record still intact, the Redbirds hit on the road to take on Northern Iowa (4-4, 2-2 MVFC) next Saturday at the UNI Dome in Cedar Falls, Iowa, at 4 p.m.
[Michael Williams, Illinois State University]
GoRedbirds.com: Your online source for Illinois State Athletics, tickets, Weisbecker Scholarship Fund gifts, multimedia, Redbird merchandise, photos and more.≠≠≠≠