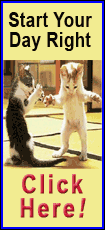 The Jaguars held an advantage in total yards, first downs and time of possession, but the two key pick-six returns more than offset those categories. Jacksonville rookie quarterback Blake Bortles has now thrown 12 interceptions in the six games he's played since coming in at halftime of the game against the Indianapolis Colts. Four of the interceptions have been returned for touchdowns.

But while Bortles suffered through another rough outing, the Dolphins offense also struggled. Miami went three-and-out on its first three possessions and didn't pick up its initial first down until there was less than four minutes remaining in the first half.

The second half was better as the Dolphins accumulated 270 yards of offense and scored 17 points, including one of their two interception returns.

"You have to give Jacksonville's defense credit, they were playing fast, they were playing well," Miami coach Joe Philbin said. "We didn't talk about this team's record this week, we talked about watching their film the last three weeks. They're averaging giving up 13 points the last three weeks.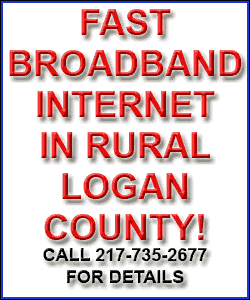 "It's not easy to win on the road. It's our third win in a row. I thought our guys hung tough. Let's face it, it wasn't overly pretty, especially on offense. It was a little bit of a struggle. I'm not going to say it wasn't, but at the end of the day, our defense gave up one touchdown and offensively, we made a couple of plays in the second half. We have to do better without a doubt."

After a scoreless first quarter, safety Louis Delmas stepped in front of a pass intended for Jaguars tight end Nick Jacobs at the 19-yard line. Delmas had nothing but an open field ahead of him and, accompanied by three teammates, covered the 81 yards for the touchdown on the first play of the second quarter.

"I was latched on to the receiver on the play. I turned and looked into the eyes of the quarterback and he was looking our way. When I saw that he was under pressure I came off the receiver and went for the ball. It was easy to score from there as I had a lot of teammates with me running interference to the end zone."

Both teams added a field goal later in the quarter to give the Dolphins a 10-3 halftime lead.

Jacksonville had multiple opportunities to put up more points in the half. The Jaguars reached the Miami 30 on their first possession, but a Josh Scobee field goal was blocked. On their next possession, the Jaguars advanced to the Dolphins 28 where a 46-yard field goal by Scobee was good, but the Jaguars were called for holding, nullifying the kick.

Jacksonville then marched to the Miami 23 when Bortles threw the costly interception. After a Scobee 30-yard field goal produced their first points, the Jaguars got inside the Dolphins' 30 for a fifth consecutive series, but Bortles fumbled on a scramble and Delmas recovered at the 23.

Bortles made another costly mistake in the opening series of the second half. He underthrew wide receiver Cecil Shorts, with cornerback Brent Grimes making the interception and going untouched to the end zone from 22 yards out for the score.

It marked the first time that the Dolphins returned two interceptions for touchdowns in the same game since December 6, 1998, against Oakland when Zach Thomas and Robert Jones had pick-sixes.

[to top of second column]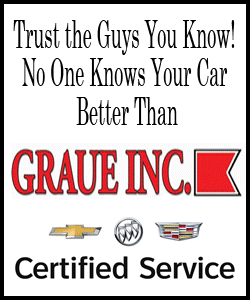 Bortles said he wasn't rattled from his three turnovers.

"I really didn't feel all that rattled. I made a couple mistakes obviously with the two interceptions and then a lack of focus on the fumble, getting tripped," he said. "But I felt fine. We were moving the ball. It's fun when we're running the ball the way we were, but the interceptions were mistakes. Give credit to them, they were also two really good plays by them. So I've just got to try and get rid of those."

Miami's offense finally found the end zone late in the third quarter. Starting from their own 5-yard line, the Dolphins used a 50-yard completion to wide receiver Mike Wallace and a 30-yard run by running back Lamar Miller to get inside the 5-yard line. Dolphins quarterback Ryan Tannehill, who completed 16 of 29 passes for 196 yards with one touchdown and one interception, then hooked up with wide receiver Rishard Matthews from three yards out for the touchdown.

Tannehill finished 16-of-29 for 196 yards with one touchdown and one interception. But he expressed disappointment in the way the offense played, especially in the first half.

"Offensively, we didn't perform up to our standards in any phase of the game," he said. "The defense played well, defense made plays. Sometimes that's how it works out. I'm not happy about how we played offensively.

"They did a good job of getting pressure, but we didn't execute up front. We didn't play well, we couldn't get the ground game going. We got ourselves in long-play situations through sacks and we can't have that happen. We can't depend on the defense to make the big plays and score points, that's our job. That's what we get paid to do."

Jacksonville's only touchdown came in the fourth quarter when Bortles found open wide receiver Allen Robinson for a 48-yard scoring play. It was Bortles' sixth touchdown pass to go with his 10 interceptions.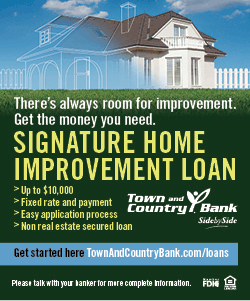 NOTES: Jaguars starting RT Luke Joeckel went out with possible concussion in the first half and did not return. Miami LG Daryn Colledge went out in the third quarter with a similar injury and did not return ... Midway through the second quarter, the Jaguars held a 199-4 advantage in total yards ... Jacksonville RB Denard Robinson rushed for 108 yards and became the first Jaguars back to have back-to-back 100-yard rushing games since RB Maurice Jones-Drew did it in 2011 ... When Miami QB Ryan Tannehill connected with WR Rishard Matthews for a 3-yard touchdown pass, it ended a streak of 28 consecutive series in which the Jaguars defense had not allowed a touchdown.
[© 2014 Thomson Reuters. All rights reserved.]
Copyright 2014 Reuters. All rights reserved. This material may not be published, broadcast, rewritten or redistributed.