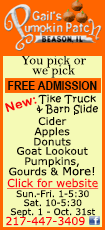 A miserable first quarter on Sunday for the New York Jets sent them closer than ever to the type of dark days the franchise last experienced in the 1990s.

Bills quarterback Kyle Orton tied a career high with four touchdown passes among his 10 completions Sunday, as Buffalo benefitting from six turnovers by the Jets in a 43-23 rout at MetLife Stadium.

The Bills (5-3) have won two in a row and three of their last four to hit the midway point of the season with a winning record for just the third time since 1999, the last time they qualified for the playoffs. Buffalo, which has its bye next week, is one of four 5-3 wild card candidates in the AFC.

"That was the goal: Three-and-one in the second quarter," Orton said. "Couple big wins for us and got a division win on the road, which is huge. Great chance to kind of get away from the game for a minute, but also know that we've fought hard to put ourselves in this position and do everything we can do to take advantage of it."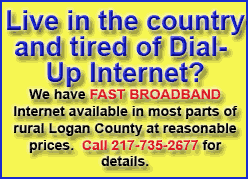 Few players in the Bills locker room are better aware of the preciousness of the opportunity that lies ahead than Orton, who led the Chicago Bears to the playoffs as a rookie in 2005 and was a backup on their Super Bowl team in 2006 but hasn't been reached the postseason season.

Orton has played on four teams -- the 2008 Bears, the 2009 Denver Broncos, the 2011 Kansas City Chiefs and the 2013 Dallas Cowboys -- that missed the playoff by one game or less.

"I had a lot of opportunities early on in my career and (then) the stretch of six, seven years not sniffing it," Orton said. "So they don't come around very often. When you've got a chance to be in it in the second half of the season, there's nothing more important than your preparation and your work. Do everything you can to give yourself the best chance."

The Jets gave the Bills all the chances they could handle and then some on Sunday, when New York lost its seventh in a row to fall to 1-7. Quarterback Geno Smith was benched -- perhaps for good -- after throwing interceptions on three straight first quarter possessions.

Backup Michael Vick entered with the Jets down 14-0 and directed them to 17 points in the second quarter to pull the Jets within 24-17 at the half.

That the Bills couldn't immediately bury the Jets -- and that they scored just 20 points off the six turnovers while committing some head-scratching mistakes themselves -- will serve as motivational fodder for head coach Doug Marrone once the Bills return to work next week.

Bills receiver Sammy Watkins had a career-high 157 yards on just three catches but was caught from behind - by Jets wide receiver/cornerback Saalim Hakim - on an 84-yard completion in the second quarter after he began celebrating at around the 20-yard-line.

Kicker Dan Carpenter had three field goals, including a 53-yarder, but bounced a fourth quarter extra point off the left upright.

[to top of second column]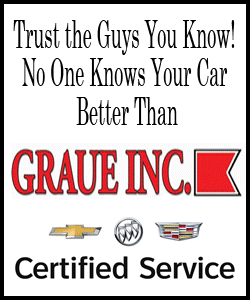 "Great win, win the quarter," Marrone said. "Got to get ready to come back and we've got to fix a lot of things."
Orton finished 10-of-17 for 238 yards with one touchdown pass apiece to Watkins (61 yards), wide receiver Robert Woods (22 yards), tight end Lee Smith (one yard) and tight end Scott Chandler (12 yards).

The seven-game losing streak is the longest for the Jets since 2005, who appear destined for just their fifth losing season since 1997, the season after New York completed a three-season stretch in which it won just 10 games.

"It can't get a whole hell of a lot worse," said Jets head coach Rex Ryan, whose job security becomes more scrutinized with each loss.

Ryan pulled Smith (2-for-8, five yards) for the second time this season but made no declarations about who would start for the Jets against Kansas City next week - unlike on Oct. 5, when Ryan immediately declared Smith remained his starter following a 31-0 loss to the San Diego Chargers.

"I have no idea," Ryan said. "We'll look at that later."

Vick finished 18-of-36 passing for 153 yards and added a team-high 69 yards on eight carries but accounted for three turnovers (one interception and two fumbles). Running back Chris Ivory rushed for two touchdowns.

NOTES: Jets QB Geno Smith has thrown at least one interception in 19 of his 24 career starts. ... Among the Jets' inactives were WR Greg Salas (ankle, wrist) and LB Trevor Reilly (knee), each of whom were listed as questionable on Friday's injury report. ... Bills WR Robert Woods and DT Kyle Williams each exited with back injuries in the second quarter. ... The 84-yard pass from Bills QB Kyle Orton to WR Sammy Watkins was the longest pass not resulting in a touchdown since Lions QB Matthew Stafford and WR Calvin Johnson hooked up for an 87-yard gain Oct. 27, 2013. ... Bills K Dan Carpenter (seven) and Jets K Nick Folk (five) have combined for 12 field goals of 50 yards or longer since the start of last season.
[© 2014 Thomson Reuters. All rights reserved.]
Copyright 2014 Reuters. All rights reserved. This material may not be published, broadcast, rewritten or redistributed.