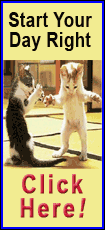 "Oh, man, we've been trying to win here for so many years," Earnhardt said. "And this place is so special to me. I've wanted to win here so bad. We brought good cars. I'm out of breath from celebrating more than driving. It's a real emotional win."

Jeff Gordon finished second to be the highest finisher among the eight remaining Chase for the Sprint Cup competitors and give Hendrick Motorsports a 1-2 finish.

Because none of the Chase drivers won the race, no driver clinched an automatic berth in the championship finale at Homestead.

After a red flag with about 10 laps remaining, Earnhardt and Gordon led most of the field down pit road under yellow, while Tony Stewart, Ricky Stenhouse Jr., and David Ragan stayed out to restart in the top three positions.

Earnhardt got up to second as soon as the race returned to green and then got by Stewart for the lead after the two banged for the top spot for a time.

"I just really had to get aggressive under Tony, and I think he would have done the same thing," Earnhardt said. "I had to go because I had the 24 (Gordon) behind me and coming hard and I couldn't give up anything. So we had to go real hard right there."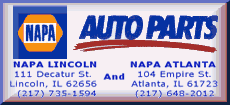 Gordon and Ryan Newman also passed Stewart in the final laps to finish second and third. Stewart held on to finish fourth, his best finish since returning to the track at Atlanta Motor Speedway on Labor Day weekend. Joey Logano finished fifth.

"It was a solid points day. It's a good thing the 88 (Earnhardt) won and not the 24. That's a good thing," Logano said. "Overall, it was a top-five, which is great. We've been top-fiving the heck out of this Chase, which is what we need to do."

After Jamie McMurray dominated the opening stages of the race, Gordon took the lead on lap 85. Gordon showed the way until he was caught speeding on pit road during a caution on lap 189. Newman was also nabbed for speeding in the pits during the same caution. As a result of the penalties, Gordon and Newman restarted 30th and 31st and just missed a spinning Ragan on lap 208.

"We got behind," Gordon said. "I made a big mistake on pit road and was speeding. I knew it. We had to go back and claw our way back up in there, so that was a great comeback and a total team effort by everybody."

Gordon raced his way back toward the front and was back up to 10th by the time the yellow flag waved on lap 228. As he was racing his way back up through the field, Earnhardt was a consistent front-runner. After a caution on lap 294, the Hendrick Motorsports teammates battled for the lead.

Earnhardt got that lead, but it was taken by Kurt Busch a few laps later. Both Gordon and Earnhardt were at or near the front the rest of the way.

The yellow flag waved 15 times throughout the 500-lap race, and the red flag was displayed twice -- once for cleanup after a multi-car crash involving Brad Keselowski, Danica Patrick, Casey Mears, Kasey Kahne and Martin Truex with just under 65 laps to go, and then again with about 10 laps to go to clean up fluid from Kyle Larson's wrecked car.

[to top of second column]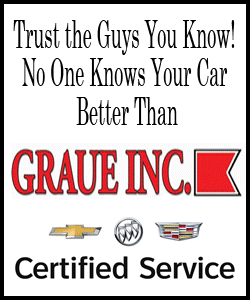 Kahne and Brian Vickers were involved in multiple cautions throughout the race. Vickers spun after contact from Kahne around lap 160. On lap 221, Vickers retaliated, hitting Kahne. Keselowski received damage from the lap 221 run-in between Kahne and Vickers. Kahne and Vickers had one final run-un on lap 277.
After winning at Talladega (Ala.) Superspeedway a week ago, Keselowski's day at Martinsville was a long one. He fell back early because of an overheating issue, and then was caught speeding on pit road during the lap 160 caution. He later fell off the pace because of a mechanical issue and then suffered damage from two on-track incidents.

Other Chase drivers also had trouble at Martinsville. Kevin Harvick spent a significant amount of time in the garage when his car sustained significant damage in a wreck that also involved Matt Kenseth and Stewart on lap 228.

"It was a long day; it was one of the low lights of my career, honestly," Kenseth said. "I'm glad we got that finish even though we've got the car all banged up and all the extra stuff going on. At the end of the day, I'm glad we got the finish, but it was a rough day."

Kenseth continued and finished sixth, Clint Bowyer was seventh, Denny Hamlin eighth, A.J. Allmendinger ninth, and Ragan rounded out the top-10.

NOTES: Hendrick Motorsports teammates Jeff Gordon and Jimmie Johnson are the winningest active drivers at Martinsville Speedway with eight wins apiece. ... Brad Keselowski is the only remaining Chase for the Sprint Cup driver with no career wins at Martinsville or any of the three remaining tracks on the 2014 schedule. ... Kurt Busch won at Martinsville the last time the Sprint Cup Series visited the track in March, while Gordon won a year ago. ... David Ragan ran with a special paint scheme on his No. 34 car, commemorating the upcoming 2015 induction of Wendell Scott into the NASCAR Hall of Fame. Darrell Wallace Jr. drove a Scott tribute paint scheme to victory lane in the NASCAR Camping World Truck Series race at Martinsville on Saturday. ... Hendrick Motorsports recognized the 10th anniversary of the plane crash that claimed the lives of 10 Hendrick family members, friends and employees on their way to Martinsville in 2004 with a special paint scheme on Johnson's No. 48 car. ... Martinsville Speedway is the only track remaining on the Sprint Cup Series schedule that has been around since the first Cup level NASCAR season in 1949.
[© 2014 Thomson Reuters. All rights reserved.]
Copyright 2014 Reuters. All rights reserved. This material may not be published, broadcast, rewritten or redistributed.