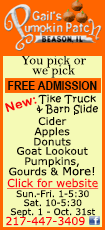 "It doesn't seem real yet," said Darling, 25, who grew up in nearby Lemont, Ill., and rooted for the Blackhawks as a child. "It hasn't really set in."

Maybe someday, it will.

Darling turned aside 32 of 33 shots to lift the Blackhawks to a 2-1 win over the Ottawa Senators on Sunday night in front of a sellout crowd of 21,310. He pumped his fists as the horn sounded to end the game, and teammates swarmed him with congratulations.

The Blackhawks (5-2-1) snapped a two-game losing streak with the win and improved to 4-0-1 on home ice. The Senators (4-2-1) lost in regulation for the first time since their season opener Oct. 9 at Nashville and remained winless at the United Center in their last six chances, a streak dating to March 28, 2001.

Blackhawks center Jonathan Toews and defenseman Brent Seabrook scored for Chicago, which peppered Senators goaltender Craig Anderson with 45 shots. Senators left winger Milan Michalek scored the lone goal against Darling, a former Nashville Predators prospect who signed with the Blackhawks this summer after an impressive season with the Milwaukee Admirals of the AHL.
Ottawa coach Paul MacLean praised Anderson and the penalty-killing unit for keeping the Senators in the game. The Senators committed eight penalties overall and allowed six power plays against the Blackhawks, who converted once for the go-ahead goal.

"At the end of the game, we had a push in the third period -- on the road, in a tough building, on a back-to-back game," MacLean said. "We lost, so we're disappointed, but at the same time, we should be able to take some positives out of it."

The biggest positive for the Blackhawks was the performance Darling, who earned the call-up after No. 1 goaltender Corey Crawford was sidelined by an upper-body injury. Darling said 20 to 30 friends and family members were in attendance for his debut.

"He was rock-solid," Blackhawks coach Joel Quenneville said. "Excellent start to his career here at the NHL level. He was big. We needed him early in the game. He was settled down, he was patient. He was big, controlled his rebounds, handled the puck well, moved extremely fast and quick. Real big game for him and for us as well."

After a scoreless first period, Toews opened the scoring 21 seconds into the second period with a wraparound goal. Toews carried the puck from left to right behind the net and swept it across the goal line before a diving Anderson could recover.

"I've got to be a little more patient on that first one," Anderson said.

[to top of second column]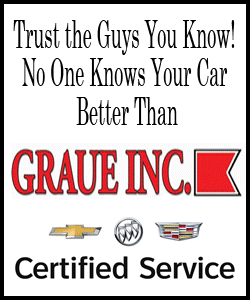 Less than 90 seconds later, Anderson saved Ottawa from a two-goal deficit when he stopped Blackhawks center Andrew Shaw on a penalty shot. Anderson angled his body to stop a rising shot by Shaw, who was awarded the penalty shot after he was hauled down on a breakaway.

The Senators evened the score at 1 on a short-handed goal by Michalek with 12:52 remaining in the second period. Michalek skated down the right side of the ice on a 2-on-1 break with right winger Alex Chiasson, who slid a backhand pass to his teammate for the powerful one-timer.

The Blackhawks regained a 2-1 lead on a power-play goal by Seabrook with 6:22 to go in the second period. Seabrook's slap shot beat Anderson, who was screened in front of the net by left winger Bryan Bickell.

"I liked our resiliency in the third to push back and come out with some fight and give ourselves an opportunity to tie it up," Anderson said. "We came close, but it just wasn't in our luck tonight."

Blackhawks C Patrick Kane notched his 500th career point with an assist on Toews' goal. Kane, 25, smiled as teammates patted him on helmet for reaching the milestone in 523 career games.

"It's pretty cool," Kane said. "It's been a great run here in Chicago from the time I've been here."

NOTES: Blackhawks G Corey Crawford (upper body) will be re-evaluated this week, coach Joel Quenneville said. Crawford missed his fourth consecutive game. ... Senators G Craig Anderson made his first start since Oct. 16 in place of Robin Lehner, who started Saturday against New Jersey. ... Blackhawks RW Jeremy Morin replaced LW Daniel Carcillo (lower body) in the lineup. Carcillo could be sidelined for a month because of the injury that he sustained Saturday at St. Louis, Quenneville said. ... Senators D Jared Cowen was scratched for the fifth consecutive game in favor of D Patrick Wiercioch. ... Blackhawks D David Rundblad played in place of D Michal Rozsival, who was a healthy scratch.
[© 2014 Thomson Reuters. All rights reserved.]
Copyright 2014 Reuters. All rights reserved. This material may not be published, broadcast, rewritten or redistributed.