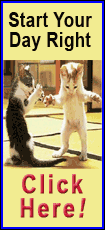 The center scored the a goal and assisted on the winner as the Vancouver Canucks defeated the Washington Capitals 4-2 Sunday night.

The Canucks (5-3-0) won for the second time in three games. The Capitals (4-2-2) completed a Western Canada trip with two losses in three games.

Bonino, acquired from the Anaheim Ducks in an offseason deal for center Ryan Kesler, has three goals and four assists in eight games as a Canuck. Vancouver's new second-line middleman pulled off his heroics in a 25-second span in the second period as the Canucks rallied from a 1-0 deficit.

"It feel good (being involved in two quick goals)," Bonino said. "It gets the crowd into it. It gets the bench into it, so it's always nice."

First, he wired a shot past Washington goaltender Justin Peters at 15:22 of the second. Then he set up Luca Sbisa for the defenseman's first goal as a Canuck, which also proved to be the winning tally.

Sbisa, who was acquired with Bonino from Anaheim as part of the Kesler trade, rebounded after a poor Friday night in Denver, where he went minus-5 in a loss to the Colorado Avalanche.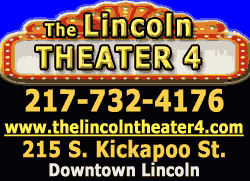 "That was a rough night," Sbisa said. "I didn't have the best sleep after that. I'm not going to lie. I was thinking a lot about that game. (Sunday's win) was a big game for the team and for me, so I'm glad it went pretty good."

Center Henrik Sedin and right winger Radim Vrbata (an empty-netter on a power play with 1:01 left) also scored for the Canucks.

Left wingers Marcus Johansson and Liam O'Brien tallied for the Capitals. Washington left winger Alex Ovechkin was held off the scoresheet for the fourth consecutive game.

"The second period was tough for us, especially watching them score two (quick) goals," said Ovechkin, the Capitals' captain.

The Capitals struggled after posting a win in Calgary the night before.

"We have to figure out what we have to do to get ready for back-to-backs," Ovechkin said.

Vancouver goaltender Ryan Miller picked up the win by making 20 saves. Miller was especially sharp during a Washington power play in the third period.

Capitals goaltender Justin Peters made some stellar saves in the final two frames among his 30 in the game.

After a scoreless first period, there was a flurry of goals in the second, with Vancouver taking a 3-2 lead into the third.

"It was tough looking at the scoreboard (after the first period)," Bonino said. "But in the room, we were pretty confident that we played a good period. It's better than coming in here with a lead knowing you played crappy, kind of like we did in Colorado. We were happy with the way we played. We wanted to expand on that, and we did in the second."

The Capitals scored first when Johansson was left all alone in front of the net shortly after a faceoff. He one-timed winger Andre Burakovsky's cross-ice pass behind Miller at 5:28.

The Canucks then scored the next three goals in less than two minutes to take a 3-1 lead.

[to top of second column]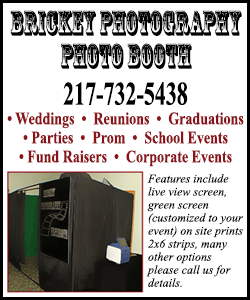 Sedin drew Vancouver even on a power play at the 14-minute mark. Standing by the side of the net, he retrieved Vrbata's wide shot off the end boards and put a shot off Peters and barely over the goal line.
Bonino then put the Canucks ahead as he took a quick pass from left winger Chris Higgins in the neutral zone, skated into Washington end and wired a shot past Peters one minute and 22 seconds later.

"It was a great play by Higgy there," Bonino said. "He took a hit and put the puck right there on a platter for me."

Moments later, Bonino set up Sbisa for a one-timed slap shot from the point. Bonino was thrilled to be part of Sbisa's first goal in a Vancouver uniform after Sbisa was criticized for his play in Denver.

"For sure. Obviously, he's a great player and I think he gets the short end of the stick a lot," Bonino said. "He's been a physical presence, and it was especially good to be on the ice with him when he got that one. It was a great shot."

However, Sbisa offered a different view on his memorable goal. He described his decision to shoot as "50-50."

"Sometimes, I would have just backed off and played it safe, but tonight I just went for it," Sbisa said. "It was a lucky shot. It went through a few screens and into the net."

O'Brien reduced Washington's deficit to 3-2 at 17:18 of the second as his shot hit a Canucks defenseman's stick and fluttered over Miller's shoulder. It was the first NHL career goal for O'Brien, a 20-year-old rookie who signed as a free agent with the Capitals after going undrafted.

However, the Caps would not get any closer to a comeback.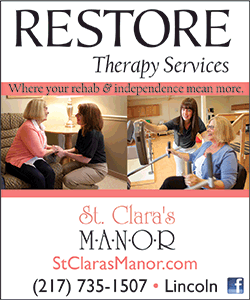 NOTES: A moment of silence was held before the game for two Canadian soldiers who were killed in separate attacks last week in Ottawa and St. Jean-sur-Richelieu, Quebec. ... The game was the first of two between Vancouver and Washington this season. The teams will meet again Dec. 2 on the East Coast. ... Capitals LW Jason Chimera suited up for his 800th NHL career game. ... Vancouver's roster currently has more free agents (eight) than draft picks (six) and trade acquisitions (seven). ... The Canucks hosted their Hockey Fights Cancer Awareness Night. As part of the evening, a child cancer patient dropped the puck in the ceremonial faceoff while other patients viewed the game from the club's community suite.
[© 2014 Thomson Reuters. All rights reserved.]
Copyright 2014 Reuters. All rights reserved. This material may not be published, broadcast, rewritten or redistributed.