Parked in front of Colorado goalie Semyon Varlamov, Little scored his fifth goal of the season on a deflection with just 25 seconds left in the extra period in the battle of Central Division rivals.

The play began with an innocent-looking backhand by Jets' left winger Andrew Ladd, with right winger Dustin Byfuglien also drawing an assist. Just minutes earlier, goalie Ondrej Pavelec made a spectacular save off Avalanche left winger Gabriel Landeskog to keep the Jets in it.

Winnipeg improved to 3-5, while Colorado moved to 2-4-3.

Even after seeing a replay on the giant screen high above center ice, Little still wasn't sure he touched the puck on its route to the back of the net.

"Honestly, I didn't think I did," he said. "But then I saw the replay, and if I did, I didn't feel it.

"I don't know, ask Laddy."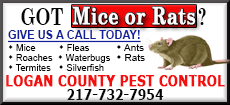 Ladd scored his second of the year for the Jets in the first period on a very similar play, redirecting a point blast by defenseman Zach Bogosian.

Colorado tied the contest with a power-play marker before the period was up as Jamie McGinn scored his third goal late for the visitors.

The clubs played the final 40 minutes scoreless, although the Jets generated the majority of the quality scoring chances.

Varlamov was solid for the visitors as he blocked 26 shots, while Pavelec wasn't all that busy in a 22-save effort.

Little said despite their lack of finish, the Jets still had a lot of confidence in overtime.

"I thought we were very comfortable when it was a 1-1 hockey game, and you just had this feeling in the room that we were going to come through and win," he said.

Winnipeg was just 1-3 on its current home stand coming into Sunday's contest.

"The last couple of games we battled hard and we played hard," Little said. "(This afternoon) we had some chances, we stuck with it and it just felt like this was a game we weren't going to lose."

Jets' right winger Blake Wheeler said Pavelec's game was key to the victory.

"He made a few big saves. They had a couple of guys in behind our (defensemen) a few times and he stood up and made a few big saves. And you need big saves in this league," Wheeler said.

"It's tough to go 60 minutes and not give up good scoring chances. The other teams get paid to put the puck in the net, too, so he did a good job a couple of times when we needed him and that was good enough to get the win."

[to top of second column]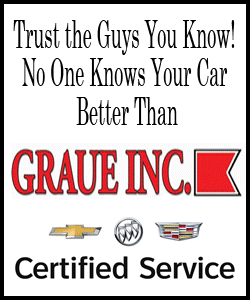 Colorado has started slowly this season, but coach Patrick Roy said he's starting to see signs things are turning around.
"We know we need to get on a roll and I'm looking in the last three games, we picked up four points," Roy said. "Four of a possibility of six, we're going in the right direction."

Avs' center Nathan MacKinnon, the NHL's rookie of the year last season, is still looking for his first goal of the year.

His teammate, center Matt Duchene, said MacKinnon will be just fine, scoffing at the suggestion of a sophomore jinx.

"I think that's a bunch of crap," Duchene said. "If he keeps skating and working hard, it's going to go in for him. He's going to get a fluky goal and take off from there."

Ladd started the scoring with a deflection past Varlamov at 6:25 of the first period. Right winger Michael Frolik out-muscled two Colorado skaters for a loose puck and passed it to Bogosian, whose hard drive was tipped by the Winnipeg captain.

McGinn's power-play goal with just 18 seconds left in the period pulled the visitors even. Parked in front of Pavelec, he corralled a bouncing rebound off a shot by defenseman Tyson Barrie and batted the puck high into the net.

NOTES: D Zach Redmond played his second game for the Avalanche after being a healthy scratch for the first seven. The former Jet, signed as a free agent during the summer, suffered a freak injury in February 2013 that put his career and, potentially, his life in jeopardy. During a practice in Raleigh, N.C., the femoral artery in his thigh was severed by a teammate's skate. Winnipeg's training staff rushed to his aid and he had to undergo emergency surgery. Redmond was back skating seven weeks later.
[© 2014 Thomson Reuters. All rights reserved.]
Copyright 2014 Reuters. All rights reserved. This material may not be published, broadcast, rewritten or redistributed.