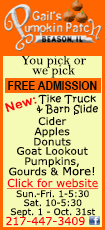 The event is open to the public, and the deadline for reservations is 5 p.m. Friday, Oct. 31. The cost is $25 for adults and $15 for children age 18 and younger. Seating is limited so early reservations are recommended. To make reservations or for more information, contact Mary Jo Werth in the Advancement Office at (217) 732-3155 ext. 217 or toll free 877-522-5867, or e-mail mjwerth@lincolncollege.edu

The Athletic Hall of Fame recognizes and celebrates the long and exemplary history of athletics at Lincoln College. In naming the class of 2014, the Hall of Fame Committee selected individuals whose accomplishments and involvement represent as much of Lincoln College's athletic history as possible. The inductees are: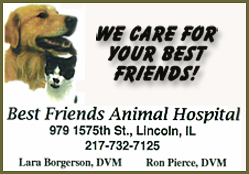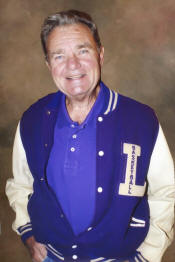 Mike Lumpp, male athlete from the class of 1962. A Lincoln native, Lumpp was a three-sport letterman at Lincoln Community High School. Coach Norm Kaye recruited him to play basketball for the Lynx in 1960. As a power forward, Lumpp was an expert shooter who rarely missed a free throw. In his two years as a Lynx, the men's basketball team was undefeated at home. Lumpp was a member of the 1962 team that finished with a 30-7 record, was the first LC team to compete in a national tournament, and was inducted into the Basketball Coaches Hall of Fame in 2004. At that 1962 National Tournament in Hutchison, Kansas, Lumpp received individual honors for scoring 43 points in a single game; 30 of those points came from field goals—long before American basketball organizations adopted the three-point field goal rule. After graduating from LC, Lumpp served in the US Army Reserves and attended Murray State College, where he started his own business, M & M Vending. He retired in 2000. Lumpp has remained an active part of the Lincoln College community. He served as president of the Alumni Association, and has generously supported LC with his time and resources. He was recognized with an Alumni Athletic Award in 1970 and an Alumni Achievement Award in 2012.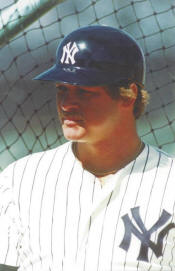 Dennis Werth, male athlete from the class of 1973. Werth grew up in Mount Pulaski and came to Lincoln College to play basketball and baseball. He was on Coach Chuck Lindstrom's 1972 baseball team that won the state title. He went on to play at Southern Illinois University in Edwardsville, and was drafted by the New York Yankees in 1974. From 1979 to 1982, he played in the Major Leagues for the Yankees and the Kansas City Royals. Werth continued to play Minor League ball until 1984.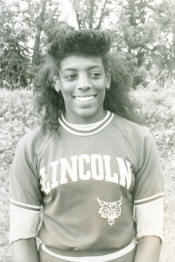 Lynn (Thompson) Jackson, female athlete from the class of 1981. Jackson was a star pitcher for the Quincy Illinois Blue Devils before she came to Lincoln College in fall 1979. As a Lynx, she played volleyball and softball for coaches Cynthia Slayton Jackson, Joni Comstock, and Donna Bonebrake. She was Lady Lynx softball's Most Valuable Player in 1980 and 1981, and Volleyball MVP in 1981. With Jackson pitching and hitting, the Lynx took second place in the State in 1980. In 1981, the Lady Lynx won the State Championship then finished third in the Nation after Jackson pitched a no hitter in the first game of the National Tournament. Jackson was named to the NJCAA 1981 All Tournament Team and the All Americans First Team. She went on to play softball for Illinois State University where she lettered in 1982 and 1983 and was All-Conference First-Team (pitcher) in 1983. Her ISU records include 1st in career ERA with 0.51 in 1983 (minimum of 100 innings pitched) and 5th in season ERA with 0.51 (minimum 50 innings pitched).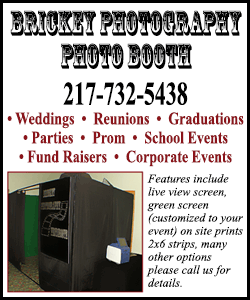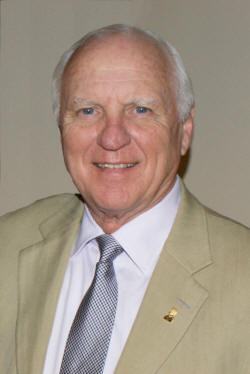 Allen Pickering, male coach from 1970 to 1986. Pickering studied physical education at Illinois State University. He came to Lincoln, Ill., in 1964 to do his student teaching at Lincoln Community High School. After graduating from ISU, he taught and coached basketball in Washburn, Ill., and completed a Master's program at Northern Arizona University. In 1970, Pickering came to Lincoln College to teach physical education and volunteered as an assistant coach for baseball and basketball. He was head basketball coach from 1971 to 1986, compiling a 367-155 record and winning 19 tournaments, including seven sectional championships and two state titles. He coached two teams that went to the national tournament, and in 1981 was selected as the Illinois (Region IV) Junior College Basketball Coach of the Year. Pickering served Lincoln College as Athletic Director from 1986 to 2006, was Dean of Students from 1987 to 2003, and was Vice President of Student Services and College Relations from 2002 to 2006. The Lincoln College Board of Trustees honored him with the title Dean Emeritus in 2001. Pickering is a member of the ISU Athletic Hall of Fame, the Illinois Basketball Coaches Hall of Fame, and the National Junior College Basketball Coaches Hall of Fame.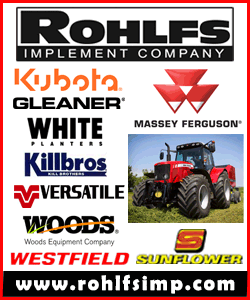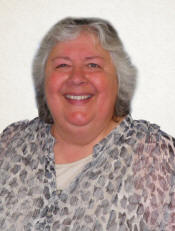 Cynthia Slayton Jackson, female coach from 1977 to 1980. Slayton Jackson grew up in Lincoln, and was a senior at Lincoln Community High School in 1972 when the passage of Title IX created competitive athletics for women. Slayton Jackson played volleyball and basketball her senior year, then enrolled at Illinois State University where she was a four-year player on the Redbirds' varsity women's basketball team. After graduating from Illinois State University in 1977, she came to Lincoln College. Under the guidance of Lynx Athletic Director Chuck Lindstrom, Slayton Jackson developed the women's athletics program at Lincoln College, recruiting players and coaching the first Lady Lynx basketball, volleyball, and softball teams from 1977 to 1980. Slayton Jackson earned a Master's degree from ISU in 1980, was the Assistant Women's Basketball Coach at ISU under head coaches Jill Hutchinson and Melinda Fischer, and was the administrative manager for the Chicago Spirit, one of six teams in the short-lived Women's America Basketball Association league. Slayton Jackson has continued to support and encourage women's athletics by serving as a volunteer coach for the local YMCA's girls' basketball program, and was made an Honorary Alumna of Lincoln College in 2007.

The Lincoln College Athletic Hall of Fame recognizes student athletes, teams, coaches, managers, administrators, faculty, staff, and friends who have distinguished themselves in the field of athletics at Lincoln College, either by their performance on an athletic team or by meritorious efforts in supporting the athletic program at the College. The Hall of Fame banquet is part of the 2014 Homecoming and Family Weekend activities taking place from November 3 through 8 on the Lincoln campus.
[Tracy Bergin, Lincoln College]