Trick or Treat with the Mayor brings over a hundred costumed kids downtown
Send a link to a friend Share
[October 28, 2014] LINCOLN - On Saturday morning Trick or Treat with the mayor of the city of Lincoln brought in a large number of youngsters to Latham Park. Approximately 150 children registered at the beginning of the event. With all the kids being accompanied by at least one parent, there was easily over 300 people who participated this year.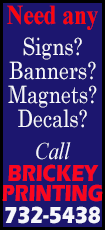 Several members of the Main Street Lincoln organization were on hand to get the kids registered. Those registrations would later in the morning serve as the source for the drawings for several door prizes.

This year Mayor Keith Snyder continued his tradition of trading places with other city officials, and took on the persona of Walt Landers, the city of Lincoln Street Department Supervisor. Complete with his reflective vest, hard hat and the Landers signature Lincoln Youth Wresting sweatshirt, Snyder lead the parade all around town as the kids called on 14 different merchants on the city square.

As the kids marched around the downtown square they were greeted by all the participating merchants at the front door of their businesses. Each merchant passed out hands full of candy to the happy kids.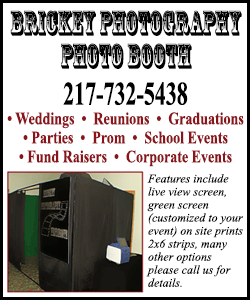 When the tour around town was completed, the group gathered in the parking lot of City Hall for gifts of treats from the Mayor and city of Lincoln. They also enjoyed a lunch of hot dogs donated and cooked by Joe Ryan of Country Financial in Lincoln, and soda provided by Jim Drew of Sorrento's.

In addition to the mayor and the Main Street group, Sarrah Wallick of the Logan County Tourism Bureau was on hand and helped out with the hot dog cooking.

After lunch, door prizes were given out.

Big R in Lincoln donated two snow discs and two sleds. The discs were won by Jesselyn McCaine and Johnathan Antnnez. The sleds were won by Landon Crowell and Wyatt Schumn.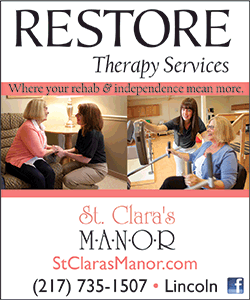 Mary Todd Hallmark donated a talking book which was won by Kendon Hanson. Kendon also won a Culver's ice cream cone.

Landon Carrillo, Cameron Starky and Karson Ferreirn won Halloween stuffed animals from Prairie Years and ice cream cones from Culvers.

Zoey Meyers won a gift of carmel corn from Abe's Carmel Corn Shoppe and Frosty's from Wendy's

Wal-mart donated two $25 gift cards that were won by Kevin Maxheimer and Ashley Sowers.

Jasmine Bottom, Vincent Dunlap, Tyee Bansiter and Brooklyn Thomas all won Happy Meals from McDonalds and Culver's ice cream cones.

In all, it was a great day in Lincoln for kids! Lincoln city alderwoman Jonie Tibbs serves as the city liaison for Main Street Lincoln. As the kids came through the line at City Hall for their treats and lunch, she commented that she was very proud of the Lincoln community and very appreciative of all the gifts that were given this year, as well as the large number of merchants who participated.
[Nila Smith]