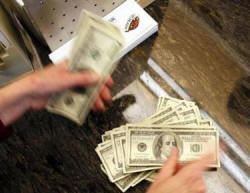 No sign of mistrust as U.S. clients flock to big banks
Send a link to a friend Share
[October 28, 2014] By Douwe Miedema
WASHINGTON (Reuters) - The five biggest U.S. retail banks added 25 million new deposit accounts since 2010, a study showed on Monday, a sign that banks can continue to grow despite a lack of public trust after the credit crisis.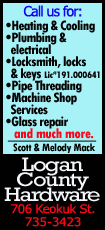 Benefits perceived by clients, such as the easy availability of cash points and a large branch network, were one of the reasons not to break up the big banks, said the Bipartisan Policy Centre, a centrist research group.

"It just revolves around convenience," said Greg McBride, an analyst at personal finance website Bankrate.com. "There is a disconnect between people's inclination to change financial institutions and their actual practice of doing so."

U.S. Bancorp <USB.N> added 4.7 million new deposit accounts in the four years between March 2010 and 2014, a 40 percent rise, the study showed. Citigroup Inc <C.N> came second with a 36 percent rise, or 8.6 million new accounts.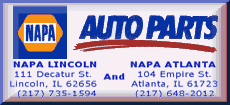 Overall, the top five retail banks - which also include Bank of America Corp <BAC.N>, JP Morgan Chase & Co <JPM.N> and Wells Fargo Bank <WFC.N> - added 25 million new deposit accounts over the period, an 11 percent rise.

The growth was entirely organic as there had been no mergers over that period, the report said.

The inflows come despite massive reputational damage after large banks brought the financial system to the brink of collapse, as evidenced by the Occupy Wall Street movement, and calls from politicians to break them up.

Critics continue to say that the largest banks enjoy cheap funding because markets assume that governments will never let them go under, despite a host of new laws to prevent a repeat of the costly taxpayer bailouts of the crisis.

[to top of second column]
But the study said the 2010 Dodd-Frank law to overhaul Wall Street, which gives regulators the authority to wind down an ailing bank without taxpayer subsidy, made a repeat of the 2007-09 events unlikely.

"The reforms undertaken since the financial crisis have gone a long way toward addressing the (too-big-to-fail) issue," the study said. "Proposals to break up major financial institutions entail greater costs than the benefits."

(Reporting by Douwe Miedema; Editing by Nick Zieminski)
[© 2014 Thomson Reuters. All rights reserved.]
Copyright 2014 Reuters. All rights reserved. This material may not be published, broadcast, rewritten or redistributed.